Fake news, conspiracies, and the mysterious death of Magdalena Zuk
Sexual conspiracy theories and fake news have spread like wildfire in the case of Magdalena Zuk, a Polish woman who died on holiday in Egypt last month. Despite two autopsies confirming there was no foul play, the ridiculously far-fetched coverage – including an 'investigation' by a fake TV detective – shows no signs of abating. It is a parable for our times that could prove devastating to Egyptian tourism, not to mention Zuk's loved ones. Edmund Bower reports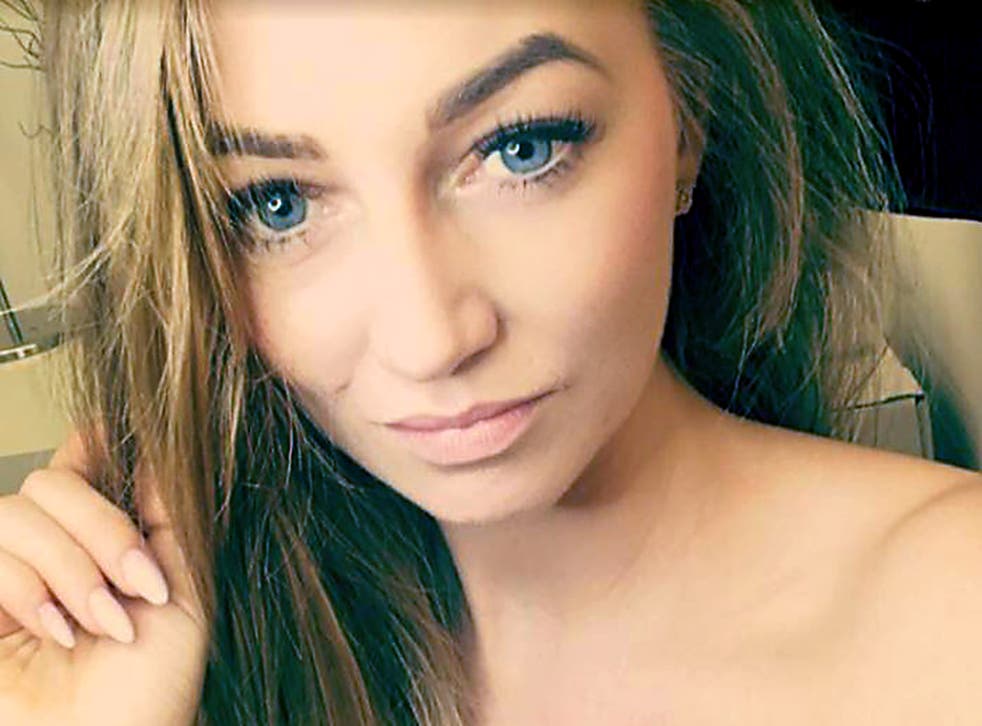 On 29 April, Magdalena Zuk, a 27-year-old beautician from a small town in south-west Poland, jumped to her death in the Egyptian beach resort town of Marsa Alam. She died just three days into a week-long package holiday, in circumstances that have aroused suspicion in her home country. Within days, her name was at the centre of one of the biggest stories of its kind to hit Poland in years, with her death linked to a range of allegations running the gamut from murder to sex trafficking.
Three weeks later and it's still big news, with a controversial reality-TV detective leading a made-for-TV witch-hunt into the incident. Public outrage has forced the authorities to take action, with an official inquiry into the allegations straining relations between Egypt and Poland. In the age of fake news, it shows how easily rumours formed on Facebook can find their way to the heart of government politics. In Egypt, the authorities have tried to snuff out coverage of the girl's death for fears of further damaging the country's ailing tourism sector, while in Poland, the now-familiar face of blonde-haired, blue-eyed Magdalena continues to stare out from every newsstand in the country.
The holiday had been intended as a surprise for her boyfriend, who was supposed to travel with her to the all-inclusive resort, but issues with his passport made him ineligible for a visa. Having spent the money already, Zuk travelled to Marsa Alam alone, but just a day in, she began acting strangely. She sent messages to friends back in Poland as if they were on holiday with her and told people she was hearing voices in her room. She was seen shouting down the phone in the lobby, making wild arm movements, and a video from the hotel shows her lying motionless in the doorway to her room dressed in just a bathrobe. When concerned hotel staff informed her parents, they decided to bring her home early, just three days into the trip.
Due to her increasingly erratic behaviour, she wasn't allowed to board the plane, and was taken to a private hospital for the night while a friend travelled from Poland to take her home. CCTV footage from the hospital shows Zuk lashing out at staff and attempting to run away as they try and restrain her. She was confined to a private room and tied to a bed with linen after she made several attempts to jump out the window, according to the director of the hospital, Dr Mohamed Samy Gomaa.
When a nurse untied her so she could use the bathroom, she broke free, and arming herself with a drip stand, ran to the window, and threw herself out from the second floor, landing on a flight of concrete steps. She was rushed to the larger Red Sea Hospital, 180 miles north in the port city of Hurghada, but died a few hours later. Her death was recorded as suicide, although it's unclear if she was trying to escape or was in the grips of a psychotic episode. Although tragic, Gomaa says it was "just a normal accident".
The Polish press wasn't convinced, and a series of questionable reports began fuelling rumours on social media. The Polish tabloid Pudelek ran a story headlined "27-year-old Pole MURDERED IN EGYPT!" incorrectly stating that she had been found in her room with mysterious head injuries. The story included allegations made by Zuk's sister that she had been date-raped, while the tabloid Fakt wrote that although she had fallen from the window, she must have been unconscious at the time because she had only sustained injuries on her left side.
"The first two weeks were crazy," says Mira Poreba, an ex-newspaper journalist who now runs a public relations agency in Warsaw. "Everyone was making up their own stories and people were fighting on social media about them." More than two dozen Facebook groups were created, with Sprawa śmierci Magdaleny Zuk (The Case of Magdalena Zuk), amassing 73,000 members. It became a popular topic for far-right websites, such as the neo-Nazi forum StormFront, which was the first to write about it in English in a post headlined "Polish girl raped and killed in Egypt during holidays". An online poll of 8,000 people, launched on the tabloid Polish Express's website, just over a week after the death, showed 96 per cent believed Zuk to have been murdered.
The Egyptian government tried to snuff out coverage of Zuk's death. After six years of instability and a series of terrorist attacks, tourism has slumped, and Egypt is currently spending millions on an advertising campaign to boost what was once the country's major industry. After the hospital director Gomaa appeared on Egyptian television discussing the incident, the public prosecutor called him, telling him not to speak to the press any more.
But in Poland the rumours continue. Many of them centre around a 13-minute video of Zuk's last conversation with her boyfriend, who is known in the Polish press only as Marcus W. Filmed from a separate phone, it shows Marcus's half of a Facetime call made just hours before she fell from the window. She appears distressed, babbling incoherently, and begging Marcus to come and get her. When he asks what happened, she answers cryptically with the letter "M". The video ends when her tour guide, Mahmoud Khairy, takes the phone and tells Marcus in Polish "this is a waste of time", and arranges for Zuk to call him later before ending the call. The papers were filled with suspicion of the "dark-skinned man" at the end of the video, and Khairy quickly became a murder suspect even though there is no evidence of his involvement in the death.
There were suggestions that the letter M had been a reference to Mahmoud. A YouTube clip of Zuk in hospital has been viewed more than 250,000 times and is titled "Magda Zuk – Egyptian hospital. WHY WITH Mahmoud Khairy?" Many interpreted the CCTV footage, which shows Zuk being restrained by hospital staff, as abuse; the description of the video claims she was raped and murdered. "If this had happened in Spain, we wouldn't have judged them like this," says Poreba.
On social media, people began claiming that Zuk's mental breakdown was brought on after she was gang-raped, in a sado-masochistic ritual called the taharrush game. The phrase, which literally means "group harassment" in Arabic, began to appear in the mainstream media. On 10 May, weekly magazine Wprost ran a story describing the "ritual" as "a kind of public punishment for a woman's wicked behaviour", whereby "a circle of men surround the victim touching her private parts." Sexual abuse became a prominent feature of the conspiracy theories, with tour guide Mahmoud Khairy invariably at the centre.
The police interviewed Khairy shortly after the incident, but released him without charge. People in Marsa Alam say that he has "disappeared" and deleted his Facebook account shortly after photos from it appeared in the Polish tabloids. He didn't respond to requests to be interviewed for this story, but a friend of his says he maintains his innocence and that "everything said in the papers about him is a lie". His employer, Rainbow Tours, also declined an interview.
On 4 May, the reality-TV star Krzysztof Rutkowski announced that Zuk's parents had approached him to launch his own investigation. With his dark sunglasses and hairsprayed high top, he's a well-known figure in Poland, starring in the show Detektyw, which follows the exploits of his detective agency Rutkowski Patrol. The former riot policeman is not a licensed detective, and in 2007 was sentenced to 14 months in prison for illegally arresting a man in Antwerp.
On 9 May, he told the newspaper Dziennik Łódzki that he didn't believe the Egyptian version of events, claiming that Zuk couldn't have died from falling from the second floor due to her athleticism and marathon training. He instead proposed that she had been drugged by an "organised rape gang", in which Khairy had played a "key role". In a YouTube video, viewed almost three million times, he claimed it was Khairy who had prevented her boarding the plane back to Poland.
Rutkowski has also called for the dismissal of Polish ambassador to Egypt, accusing him of "doing nothing to help a citizen whose life was in danger". Using the slogan "Never Again", he organised a protest outside the Egyptian embassy in Warsaw, urging the authorities to "punish those responsible for the death of Magdalena Zuk and ensure greater security at tourist resorts". Another protest was held a week later, this time demanding that ''the murderers be punished!" "People just want to show off," says Poreba.
Under mounting public pressure, the Polish authorities stepped up the investigation. In addition to the main inquiry, the national prosecutor accepted a request from her parents to oversee the investigation personally. The minister of justice, who rarely comments on individual cases, has made frequent statements, and the Polish authorities are working closely with the Egyptians in an unprecedented act of cooperation between the two countries. An autopsy was completed in Egypt on 9 May with a Polish official present, and a second autopsy was performed in Poland on 19 May. The former confirmed the investigation's original findings, while the results of latter have not been revealed. Allegations of foul play continue to dominate the press.
The spotlight was turned on Zuk's boyfriend, following unsubstantiated rumours of him being a drug dealer and using Zuk to smuggle narcotics into Egypt. In a variation of this story, he'd sold her to work as a prostitute on the Red Sea. Another story, posted on the Polish news portal Pikio suggested Zuk had been the victim of a criminal network led by a local mob boss named Captain Khaled. The anonymous Polish author claimed that the group targets European women travelling alone, drugging them in their hotel rooms and charging rich "sheikhs" to have sex with their unconscious bodies. A number of papers picked up on the story including Fakt, Polish Express, and the website Virtual Poland.
​Marsa Alam is an unlikely sex tourism destination. The hotels are mainly filled with families and pensioners and there is no real nightlife to speak of. Nevertheless, some of those theorising about the case are convinced that Zuk had been brought to Egypt to work as a prostitute. The official investigators and the minister of justice have also said they're looking into forced prostitution and people smuggling in connection with her death. The announcement made headlines in the international press, with the BBC website, declaring on 11 May: "Polish tourist's death in Egypt 'may be linked to trafficking'."
Rutkowski concluded his investigation on last Monday, conceding that Zuk had most likely committed suicide, but he continues to comment on the case. (He sparked further controversy on Saturday when during a discussion of the Zuk case he proposed to his girlfriend live on air.) Another detective agency, Lampart Group, has also taken up the case, with its eponymous founder compiling a list of 72 people he says were responsible for trafficking and ultimately murdering Zuk. "Everyone just wants to promote themselves," says Poreba.
With the death of Magdalena Zuk now international news, a story printed in state-run Egyptian newspaper Al Ahram on 11 May called it "a campaign to defame Egypt" and "a war on tourism". Fathi Mohamed, the owner of a taxi company in Marsa Alam, is among those frustrated by the coverage. "Tourism isn't just a job, it's my life," he says. "I've been doing it since 1999 and it's my only income." The 35-year-old has seen plenty of people lose their livelihoods over the past few years, and he himself is struggling to make ends meet. On 10 May, the Polish foreign ministry warned its citizens against travelling to Egypt, and four days later, Fakt ran a story headlined "Where not to go on holiday? Egypt tops the list." Poreba says she's already heard of Poles cancelling their holidays. "We're all sad about what happened to the Polish girl," says Fathi. "But it wasn't our fault. We just hope that the tourists will come back."
Additional reporting by Makarios Nassar
@edmund_bower
Update. This article originally indicated that the autopsy which took place in Poland had confirmed the findings of the original investigation. In fact, its findings have not yet been revealed. 8/6/17
Register for free to continue reading
Registration is a free and easy way to support our truly independent journalism
By registering, you will also enjoy limited access to Premium articles, exclusive newsletters, commenting, and virtual events with our leading journalists
Already have an account? sign in
Register for free to continue reading
Registration is a free and easy way to support our truly independent journalism
By registering, you will also enjoy limited access to Premium articles, exclusive newsletters, commenting, and virtual events with our leading journalists
Already have an account? sign in
Join our new commenting forum
Join thought-provoking conversations, follow other Independent readers and see their replies