Firearms Act: Twenty years on, has it made a difference?
Two decades ago today we enacted a piece of legislation that was aimed to stop Britain heading down the American route of rampant gun ownership. We take a look at out how successful it's been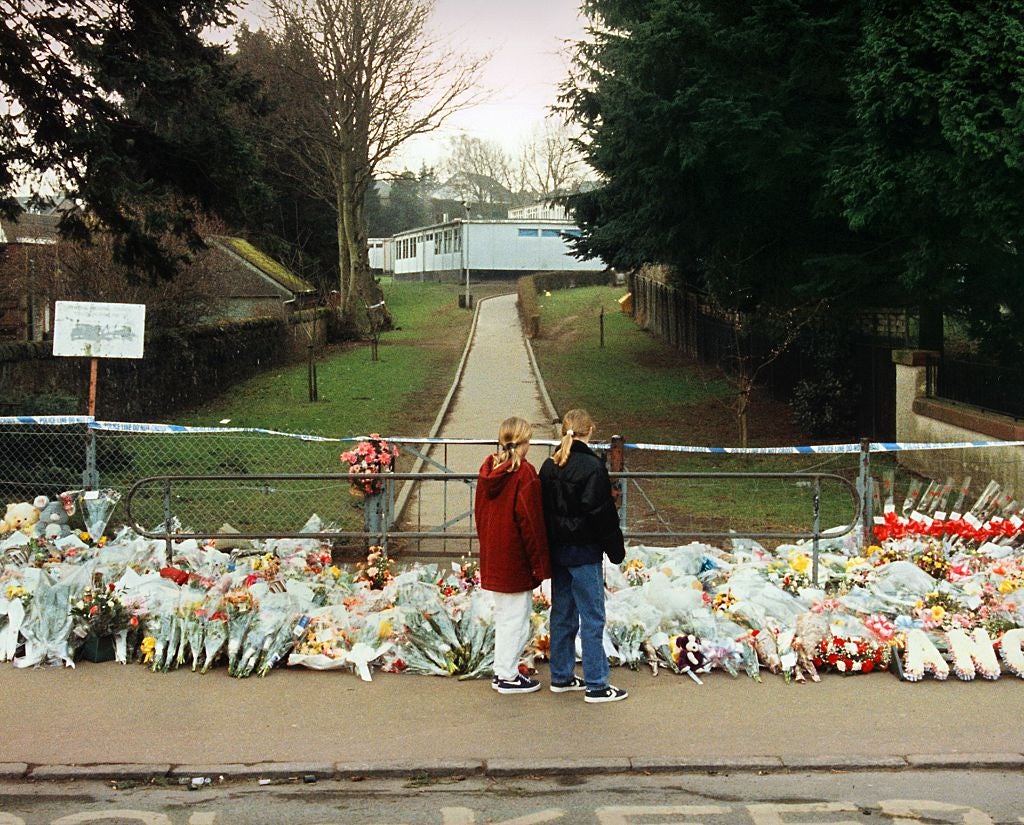 The year 1996 was marked by two different mass shootings at opposite ends of the globe. On 13 March, Thomas Hamilton killed 16 school children and one teacher in Dunblane Primary School in Scotland before turning his gun on himself. On 28 April, Martin Bryant opened fire with a semi-automatic weapon in the popular tourist resort of Port Arthur, on Tasmania, killing 35 people.
Both were considered to be the worst mass shootings in British and Australian history. Both resulted in relatively quickly instituted legislative changes as debates about gun control raged in both of those countries. In the UK, on 17 December 1997, the Firearms (Amendment) (No 2) Act 1997 came into force.
It was a year of great political upheaval, as the Conservative Party departed power after 18 years and the New Labour of Tony Blair took the reins. The Tories had already instituted the Firearms (Amendment) Act on the back of the Cullen Report into the Dunblane shooting, which banned high-calibre handguns. The updated act went further, banning all handguns from private use.
"In a way, it was perfect for Tony Blair," says Peter Squires. "The Conservatives had laid the groundwork with the Firearms (Amendment) Act, but he was able to take the Tory pledge of 'tough on crime, tough on the causes of crime', and get even tougher. Dunblane was a game-changer for guns in the UK. If the deaths of children will not tweak a nation's conscience, nothing will."
In the wake of Dunblane, a national movement called the Snowdrop Petition sprang up, calling for the banning of handguns. Hamilton had used handguns to commit the atrocity; firearms which were perfectly legal and licensed in the UK.
Squires is professor of criminology and public policy at the University of Brighton, and has written and lectured widely on the issue of gun control. If Dunblane was a game-changer, does that follow that the Firearms Act was as well?
"Perhaps not necessarily at first," he says. "In fact, for the next four years gun crime continued to increase, by about 105 per cent over that period."
But that doesn't mean it was a failure. The reason gun crime continued to rise was because the definition was too wide-ranging; it included everything and anything, every single report where a victim reported that a gun was used, even if that gun was never fired, even if it was a replica, or a fake, or even a toy. So by 2003, the laws were refined.
The use of air weapons and pellet guns, which made up a large number of gun crime complaints, was taken out of the Firearms Act and put under the auspices of the new Anti-Social Behaviour Act 2003, which meant gun crime figures purely under their Firearms Act definition began to decrease markedly thanks to reclassification taking air weapons out of the equation.
Squires says: "In fact, gun crime began to decrease for about 10 or 12 years after that, and it's only in the last two years that we've seen it start to creep up again."
Before the act came in, handguns were as obtainable as any other gun in this country. Even the pro-gun lobby in this country capitulated fairly quickly… which might have more to do with class divisions.
Squires says: "Handguns were mainly used by urban, working-class men who would fire them on entirely legal and licensed ranges. The more elite end of the sport, the grouse shooters, was quite happy to let the handgun shooters go.
"Around that time the US was seeing a massive shift to carrying guns for self defence, and there were even arguments over here that we should have some kind of Second Amendment to allow people to carry guns, so the Firearms Act was basically a statement against Britain going down the route of gun culture."
An amnesty was organised which had a very high take-up; handguns were licensed, so it was easy to know who had possession of one, and there was a compensation scheme in place to reimburse owners.
In the years before the act was commenced, Home Office statistics show that homicides involving firearms were 75 in 1993, the same in 1994, and 81 in 1995. Aside from spikes around the turn of the century, the subsequent years have all seen markedly lower gun-deaths recorded.
The Gun Control Network, a campaigning body set up in the wake of Dunblane, records its own gun-death statistics based on media reports, which it says generally tally with official figures once they come out. For the past few years it has reported 20 deaths in 2014-15, 24 in 2015-16, 27 in 2016-17, and since 1 April this year, 15 deaths in England, Wales and Scotland.
So the act does in fact seem to have made a difference. But a cursory look at the news will show that on any given day there are guns employed by the criminal fraternity in robberies, attacks and gang violence. They don't all result in death, of course, but they are out there, and being used. So where are they coming from?
"A lot of guns come from countries in Eastern Europe," says Squires. "They are coming in components, and one thing we do desperately lack is adequate scanning technology which can swiftly identify firearms components." Guns can be purchased on the internet, especially the so-called "dark web", which allows untraceable and non-standard communications technology, and have been increasingly brought into the country via legitimate parcel courier companies.
They are all areas the Government needs to crack down on, says Squires. Criminals will always exploit the latest technology, for example using 3D printers to create bump-stocks to turn semi-automatic rifles into fully automatic firearms, as was seen in the recent Las Vegas shooting which claimed 58 lives.
The real problem, of course, is that no one knows just how many guns are out there on the streets. The task of trying to work that out falls to the National Ballistics Intelligence Service (Nabis), which works with all police forces in the country and a number of other agencies to assemble data on illegal gun use as well as having a team of forensic scientists poring over fragments of ammunition and recovered weapons.
It's those fragments that can yield surprising information, such as whether it's from a gun that has been used before. Around 90 per cent of illegally held firearms are used only once; the remaining few are, conversely, used many times.
Aside from imported guns, one of the big problems today is the repurposing of antique or obsolete weapons into working firearms. In fact, says Squires, there's quite an underworld cottage industry built up around it, converting antique or obsolete guns into deadly, usable weapons, and bespoke manufacture of ammunition to fit them.
In fact, gun dealer Paul Edmunds, 66, of Hardwicke, Gloucestershire, will be sentenced at Birmingham Crown Court next week after being found guilty of doing just that. Edmunds was found to have at his home three "armouries" where he repurposed weapons and created ammunition for them, with the firearms he provided being used in an estimated 100 offences.
Nabis was instrumental in providing the evidence that led to Edmunds' conviction, and has also been heavily involved in a Home Office consultation on the use of antique firearms, which ended on Thursday.
This, says Squires, is the next step that needs to be taken in the ongoing war on guns, as well as perhaps toughening up the conditions on allowing people to obtain licences for legal firearms such as shotguns – he suggests more could be done to limit licensing to people with a history of certain types of mental health conditions, or who have a history of committing domestic violence.
While criminals will always find ways to get their hands on guns, the Firearms (Amendment) (No 2) Act that was brought in 20 years ago has made an undoubted difference to the gun landscape in the UK, just as similar legislation did in Australia.
Three years after both Dunblane in Scotland and Port Arthur in Tasmania, America experienced one of its most high-profile mass shootings with the Columbine High School massacre. No legislation was passed then, nor after Sandy Hook in 2012, nor after the Pulse nightclub shooting in 2016, nor after Las Vegas in 2017.
Perhaps the Firearms Act did indeed save us from going down the American path. But there are still guns out there on our streets, albeit mainly antique and obsolete guns. Nabis can only make conservative estimates based on the ballistics information they painstakingly obtain from remnants recovered at scenes of crimes. However, the number of guns they suggest are on our streets might well surprise you.
For the period 1 April, 2016 to 31 March 2017, the number of guns Nabis can say were in criminal hands in England, Scotland and Wales was 322.
Which, give or take, is a little less than the 331 mass shootings officially recorded in America this year alone, where legal civilian gun ownership amounts to 265 million firearms.
Does gun control work in the UK? It's a case of you do the maths.
Join our commenting forum
Join thought-provoking conversations, follow other Independent readers and see their replies