How Gorongosa National Park went from civil war battlefield to conservation leader
Though decimated by Mozambique's brutal civil war, the Gorongosa National Park is now an international leader in conservation, biodiversity and ecotourism. Heather Richardson examines its revival
Friday 01 February 2019 10:45 Comments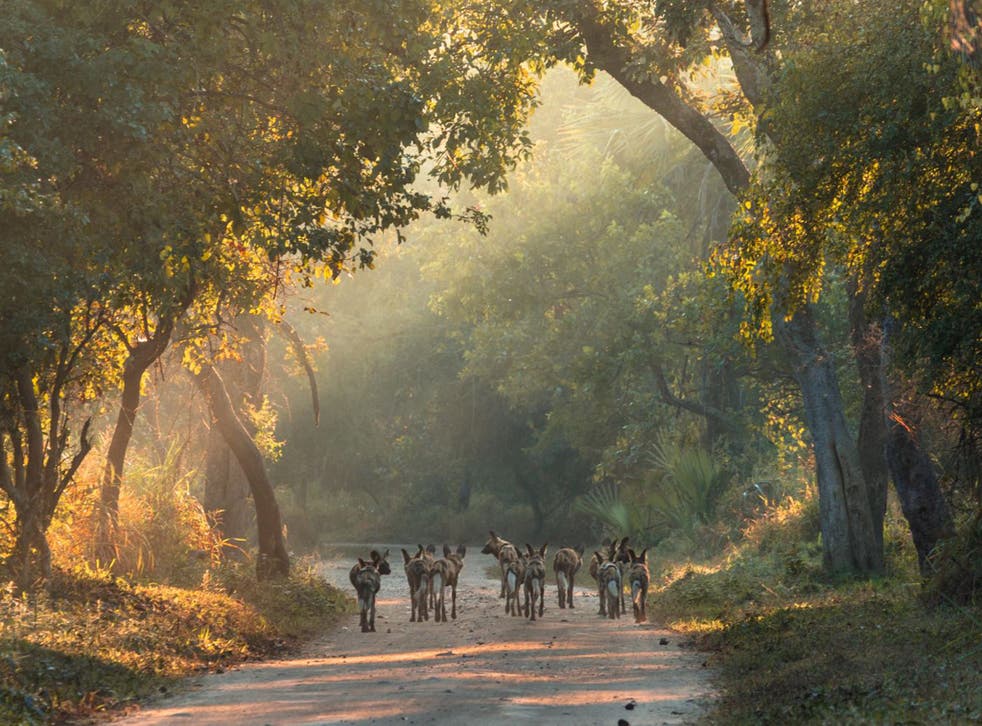 African wild dogs are not known for their heavenly scent. Quite the opposite. So you have to feel for the pilot and vet who have been flying in a tiny, sweltering plane with 14 of the malodourous animals from South Africa to Gorongosa National Park in central Mozambique.
There is an air of bubbling anticipation and excitement as throngs of park employees await the dogs' arrival on the airstrip. On touchdown, Paola Bouley, Gorongosa's associate director of carnivore conservation, and David Marneweck, carnivore conservation programme manager for South Africa's Endangered Wildlife Trust, oversee the moving of the sedated dogs from the plane to the truck, which will take them to a temporary boma, or enclosure.
Everyone crowds around as close as they can get, filming on their phones and craning their necks to see the endangered canids, with their dappled copper and black coats and white bushy tails that act as beacons on a hunt.
Join our new commenting forum
Join thought-provoking conversations, follow other Independent readers and see their replies