The Independent's journalism is supported by our readers. When you purchase through links on our site, we may earn commission.
Last chance tourism: Is this trend just causing more damage?
Our love of travel is damaging the world to an almost unreconcilable state. So instead of rushing to see something 'before it's gone', Jessica Brown asks what we should be doing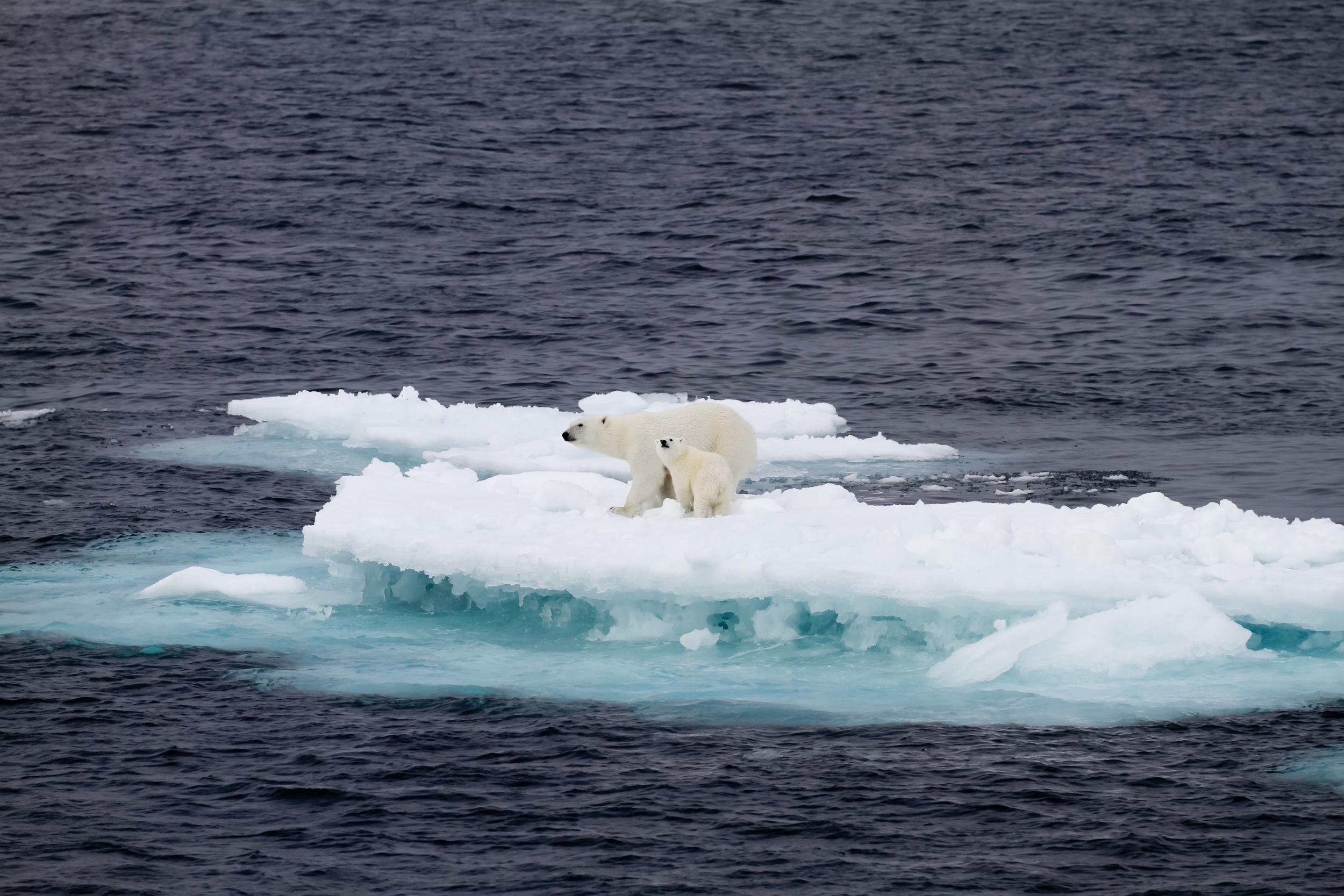 One of the greatest ironies of our time is that humans are simultaneously intrepid travellers, and one of the main causes of the irreversible damage happening to our planet. Rising sea levels, erosion, deforestation and urban development are just some of the man-made reasons our most treasured corners of the earth are changing beyond recognition.
But this irony is big business; visiting parts of the world before they disappear is becoming increasingly common. Last chance tourism, which Forbes named as one of this year's top travel trends, is attracting visitors to the Amazon rainforest, the retreating mangroves in the Everglades in Florida, Australia's bleaching Great Barrier Reef, the melting ice in Montana's Glacier National Park and the sinking city of Venice.
Since 2003, tourism to the Maldives has increased by 68 per cent, and the number of visitors to the Galapagos Islands have increased by 38 per cent, according to travel insurance comparison site Squaremouth. But with these increasing numbers comes more damage to already fragile areas. Tourism to the Glacier National Park, which is warming at twice the overall rate of the planet, rose 15 per cent between 2001 and 2005, but tourists there are trampling over vegetation, introducing non-native species to the ecosystem, littering and causing pollution, the National Park Service has said.
Damage is also on a much wider scale. A longhaul journey to view polar bears in Churchill, a town in the Canadian province of Manitoba which is the only easily accessible place to view the creatures in their natural habitat, can contribute up to 8.61 tons of carbon dioxide per person per trip.
This is compared to the 10.9 tons someone living in the UK contributes over the course of an entire year, according to a 2010 study published in the journal Current Issues.
One defence of last chance tourism is that it helps raise awareness of climate change, which offsets the damage caused. But the researchers have found that while tourists to Churchill perceive climate change to have a negative impact on polar bears, they don't necessarily understand how they themselves contribute to greenhouse gas emissions.
Similarly, a survey of Antarctic cruise passengers found that 59 per cent felt that their travel did not impact on climate change, and fewer than 7 per cent said they had or might offset their emissions as a result of their experience.
Eke Eijgelaar, researcher and lecturer at the Centre for Sustainability, Tourism and Transport at NHTV Breda University of Applied Sciences, says he doesn't believe last- chance tourism raises people's awareness of the effects of climate change enough to outweigh the unwanted effects they can have on fragile environments.
"The impact of these mostly long-distance journeys is just too big. Just imagine all 500 million Europeans travelling to either the Great Barrier Reef or Antarctica. Their total carbon footprint would amount to the annual carbon footprint of 250 million British or Dutch people," he says.
Another argued benefit of last chance tourism is that it raises money and publicity for conservation efforts. The president of the Maldives, Abdulla Yameen, said last year that mass tourism will create the funds it needs to adapt to climate change, and has backed plans to increase tourism from 1.3 million people a year to more than 7 million in 10 years.
Money from tourism to the Great Barrier Reef contributes to the marine park that is tasked with protecting the reef. But the downside to this is that human activity also pollutes the individual reefs, which can be damaged by tourists getting sun lotion into the sea, research has found.
In 2012, scientists estimated that the Great Barrier Reef had already lost more than half of its coral cover since 1985, but the way research is reported, and the threats that drive tourists to visit such endangered places, are misplaced, according to ecologist Peter Mumby.
"The reef has experienced a very serious impact over the last few years in particular, but remember that it's the size of Italy," he says. "There remain many wonderful areas, and I've little doubt that tourists will always find something valuable to enjoy.
"Yes, the reef is likely to deteriorate, and we need to accelerate action to protect it, but the notion that it will die is wrong."
Similarly, while you can see climate change having an impact on the people and wildlife living in the Arctic, it isn't disappearing or melting, as media reports may have us believe. At least, so says Edda Falk, of the Association of Arctic Expedition Cruise Operators (AECO), which helps regulate tourism in the region.
"It's such a massive area of land, and species and people adapt and develop. It's not disappearing, it's just going to change. Polar bears are considered vulnerable and climate change is affecting their habitat, but it's not disappearing," she says.
Eijgelaar says last chance tourism is happening mostly in areas that "make it into the headlines".
"Tourism's constantly on the rise. Perhaps, with more and more tourists looking for new and exotic things, they are a bit more attracted by media accounts of coral losses at the Great Barrier Reef and sinking images of Venice, and then choose that as their destination," he says.
But these areas are suffering greater numbers of tourists year-on-year. Mumby says the majority of the tourism industry acts responsibly, particularly in Australia, and aware of the impacts of climate change, but this isn't the case globally.
"I've seen unregulated mass tourism in much of Asia and Micronesia, where snorkellers and divers are let loose with no instructions."
Regulations on tourism are increasingly being implemented to combat damage to precarious and threatened ecosystems in places including the Antarctic, where regulation is left up to the private sector because no country is allowed to own sovereign territory on the continent, in accordance with the Antarctic Treaty, signed in 1959 by 12 countries.
Amanda Lynnes, of the International Association of Antarctica Tour Operators (IAATO), AECO's equivalent in the Antarctic, says the Antarctic can be a role model for managing tourism in other wilderness areas.
"It's about collaborating with as many expert groups as possible, and long-term monitoring," she says.
Last chance tourism is on IAATO's radar, but it isn't driving tourism to the area, Lynnes says. "We hope last-chance tourism doesn't drive people here, because ultimately we want to protect it. If there is a trend, I'm sure it will pass on to the Antarctic, which can take more visitors, but it's about not sitting back and letting it happen."
If and when the time comes, Lynnes says the response will be to balance the priorities of environment and tourism. "It's about making more of what people can see there, while making decisions to balance protecting the Antarctica and delivering a unique experience," she says.
"Once you start diminishing the experience, you'll miss the opportunity to educate and inform people how special it is here."
However, Lynnes says that ecosystem protection ultimately comes before tourism. "You don't want to ruin the environment you're promoting and selling," she says.
This concern goes the other way for some policy makers. The Australian government, for example, successfully suppressed information about the unhealthy state of the Great Barrier Reef in a 2016 Unesco report, worried that it would drive away tourism.
Life on St Helena before mass tourism arrives
Show all 18
But in many cases, tourism is balanced with conservation. Tourism in the Galaposos is very tightly controlled, with strict regulations on where visitors can walk and how many can visit each island daily, and it rotates which islands are available to avoid erosion. According to a report by the Galapagos National Park Directorate, tourism increased by 4 per cent between 2014 and 2015.
Rachel Dodds, a professor at Ryerson University in Toronto and adviser to businesses and governments on sustainability, says last chance tourism needs to be controlled like this in order to reduce stress on ecosystems and the environment.
"Without proper management and thinking about the limits to acceptable change, places are being ruined beyond repair. Tourism is planned for the short-term, and policies or plans are not developed with the medium or long-term impacts," she told The Independent.
"Once an ecosystem has been destroyed it can't easily be brought back. What we don't seem to realise is that development is irreversible."
Other areas, such as Machu Picchu in Peru, have been inundated with increasing numbers of tourists for years and suffered erosion and litter. Some experts warn that recent measures to control this don't go far enough. But Machu Picchu is a world heritage site, which some argue fuels tourism and the challenges that come with it.
Peter Debrine, who's in charge of world heritage sites at Unesco, says tourism is only going to increase.
"We're travelling more as countries develop and the middle class increases. It's human to want to travel and experience other cultures," he told The Independent. But this has brought with it negative impacts, such as a rise in what Debrine calls "in-and-out selfie tourism".
"This is where visitors visit a site for an hour and take pictures, which raises the question of whether they're really experiencing it."
He advises taking time to visit places. "If you go to Venice, go for a few days and visit nearby world heritage sites; don't just spend the day so you can tick a box saying 'I saw Venice', when really you didn't. Eat in local restaurants, and if you spend money, spend it on local providers, rather than cheap keychains to say you were there," Debrine says.
Ultimately, Debrine says, we all want to see the world without the downsides of over-tourism.
"We all need to do some soul-searching, because we're all travellers. There's some disconnect, but we're all part of the problem. It's like sitting in traffic complaining about traffic. We have vision about what we want – but a billion others have same vision."
Join our commenting forum
Join thought-provoking conversations, follow other Independent readers and see their replies