Nigeria's comic book explosion: Why Lagos is the new Gotham
Move over New York, Gotham and Metropolis… Lagos is the new place to find superheroes. David Barnett finds out about the rise of the Nigerian comic book industry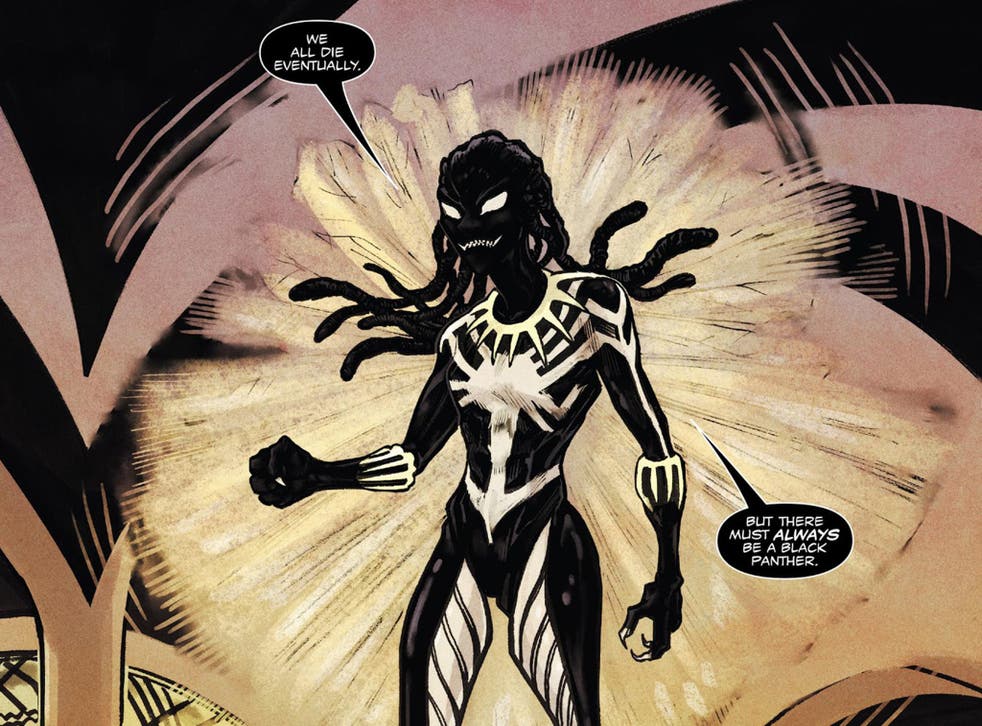 Growing up in the capital city of Nigeria, Roye Okupe didn't have many super-powered role models. Comic books were few and far between in Lagos, and those that he did see – imports from the US – didn't have many black main characters.
He loved animation, and from being a small boy had an ambition to work on his own cartoons. "I always thought it would be cool to do a superhero story based on a Nigerian character," says Okupe.
In 2002, Okupe moved to the United States to study computer science at the George Washington University, and after graduating with both a Bachelor's and a Master's degree, he started work as a web developer. But the dream of creating his own superheroes never left him.
Okupe, now 32, recalls, "One morning when I clocked into work for the day, I sat down at my computer and stared at the screen for about one hour doing nothing. Instead of working, I was daydreaming about the different stories and compelling characters that would be the genesis of what I would eventually title the 'YouNeek YouNiverse'.
"It was then I knew that I had to take a risk. I had to bet on myself no matter how scary the path that lies ahead was. So in June 2015, I quit my full-time job and started YouNeek Studios. A company that would allow me to create comics, graphic novels and animated stories featuring characters that were inspired by my culture."
Initially inspired by the beginnings of the movie superhero craze – this was about the time of the Spider-Man movies, starring Tobey Maguire – Okupe wanted to create his own animated series, but found it tough to get into the industry. It was then that he hit on the idea of transferring his characters to the comic-book format.
His first outing was E X O – The Legend of Wale Williams. The first chapter featuring this Iron Man-esque power-suited hero, set in a near-future Lagos of 2025, was initially released as a free internet download in early 2015. The teaser chapter got Okupe a lot of interest, and he used the crowdfunding platform Kickstarter to raise $10,000 (£7,500) to finance a physical graphic novel of the entire story of E X O.
"It was important for me to create stories in which African readers could see themselves," he says. "But I think that's important for every kind of reader, no matter where you're from. Africa is so rich in culture. So for me, while it's important to create stories that people of African descent can see themselves in, I also see a tremendous opportunity to insert fresh and highly compelling stories and ideas into an industry that's in desperate need of some. And this goes for Hollywood as well."
Okupe isn't a lone voice in the burgeoning Nigerian comics industry. In 2013, the publishing company Comic Republic was set up in Lagos. Its CEO Jide Martin says: "There was a moral vacuum in the present generation, a general lack of icons. People stopped believing in the institutions of old.
"To fill this gap, I went back to my childhood and I remembered that I used to reflect on what Superman or Batman would do when I wanted to make decisions. So I decided to use the same medium to give this and the next generation something to believe in."
Like Okupe, Martin was disappointed in the lack of positive portrayal of Africans in comics at the time. "I don't think Africa and Africans are well represented in mainstream Western comics," he says. "That is why we are here... to give us a place in this genre and to show the world what Africans are capable of."
Comic Republic publishes a range of titles including Guardian Prime, a Superman-style champion and a team of heroes who have been dubbed "The African Avengers". The diversity of life in Africa informs the characters, and YouNeek and Comic Republic both mine the rich history and myth of the continent as well as look forward to the future.
Okupe says: "I've published three graphic novels: 'E X O – The Legend of Wale Williams', parts one and two, and the first part of 'Malika – Warrior Queen', a historical fantasy epic set in a 15th-century West Africa.
"I've also published an art book titled 'WindMaker – The History of Atala'. It serves as a companion book to 'Malika – Warrior Queen Part One' and it's inspired by West African mythology. These are stories that you wouldn't regularly see in comics. They stand out completely. And that's a good thing."
At the end of October, Okupe is launching a Kickstarter appeal to fund the second volume of Malika, and says that the way comics are taking off in Nigeria is "crazy". He adds: "Lagos Comic Con, probably the biggest geek event in Africa, just wrapped up its 6th year. That event in itself is proof of the enormous potential of comics in Africa. It's a growing industry yes, but boy is it growing at a remarkable rate.
"Another thing to watch out for in African comics is the talent. 95 per cent of the artists that work on all our books, prints and concept art live in Nigeria. And if you take a look at our stuff, you can tell that these guys are amazing. Part of our mission here at YouNeek Studios is to showcase African talent on a global scale. And so far, mission accomplished."
The Nigerian comics explosion isn't just contained in Lagos, though. The ripples are being felt all the way back in New York, home of Marvel Comics. It was announced last month that the publisher is bringing out a title in its Spider-Man-based "Venomverse" world, which will feature a number of shorter stories… one written by Nigerian-American author Nnedi Okorafor, and set in Lagos.
Although Marvel has long had its African superhero Black Panther, shortly to come to the big screen as part of the Marvel Cinematic Universe, that character's home country of Wakanda is entirely fictional. Okorafor's new super-powered character Ngozi is a teenage girl, and her story is inspired by the abduction of 220 schoolgirls by Boko Haram in the Chibok region of Nigeria in 2014.
Okorafor, more well-known for her science fiction novels and short stories, told Reuters about her story Blessing in Disguise, which was released this month: "It was an important decision for me to base Ngozi on the one of the Chibok girls. They were normal girls who suddenly had to deal with a huge change in their lives ... and their story of perseverance is so powerful. Like many Nigerian girls, Ngozi comes in a small package but is strong-willed and determined."
Thanks to the home-grown industry and Marvel's recognition of a wider Africa beyond the one usually portrayed in Western comic books, Lagos is well and truly on the map for comic fans – and beyond the comics world.
Roye Okupe was recently named as one of the 100 most influential Africans by NewAfrican magazine for his comics work. "I almost collapsed when I heard it!" he says. "It is undoubtedly one of the greatest honours that have been bestowed upon me and I do not take it lightly at all. I can only hope my journey to this point can inspire others who just like me have a dream, that burning desire inside them to do something, to add something to this world, to take a leap of faith. My goal is to inspire people to chase their dreams while I live mine."
Just like, in fact, the best superheroes…
Join our new commenting forum
Join thought-provoking conversations, follow other Independent readers and see their replies