'Mandela and the General': The secret negotiations that brought apartheid bloodshed to an end
Former Independent journalist John Carlin and illustrator Oriol Malet take a fresh look at the history of South Africa's anti-apartheid struggle – and the secret talks that kept it from becoming even more of a bloodbath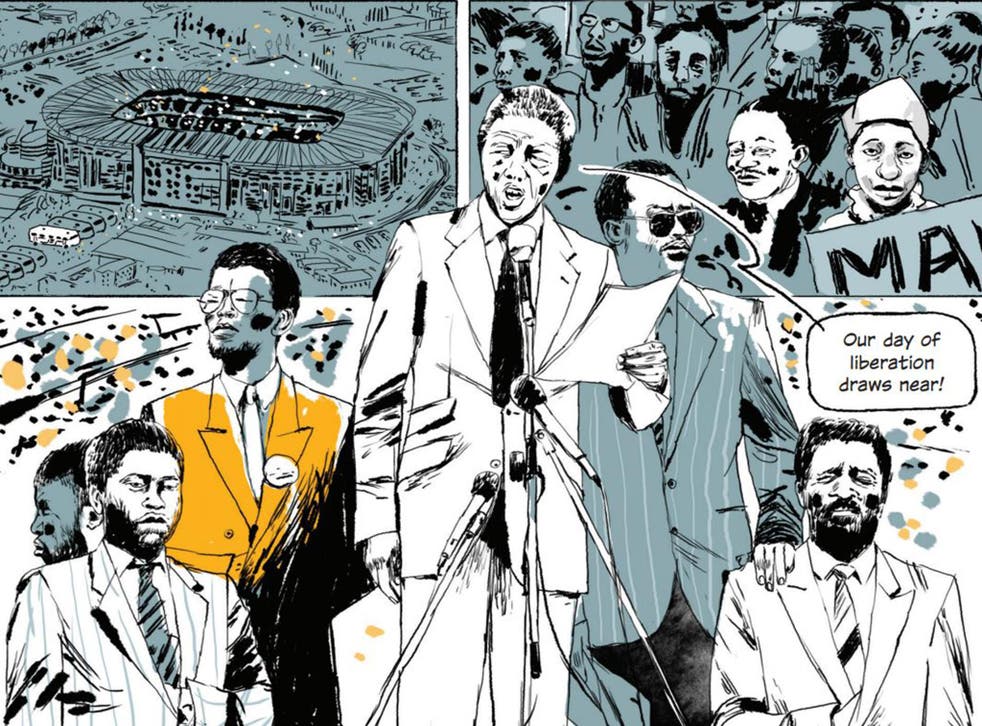 I was immensely fortunate to be a foreign correspondent based in Johannesburg, working for The Independent, from 1989 to 1995.
From the privilege of the journalist's front-row seat, I witnessed the drama of Nelson Mandela's journey from prison to the presidency, the difficult death of the racist tyranny known as apartheid, and the establishment of democracy in South Africa for the first time since the arrival of the first European settlers in 1652.
Not all the descendants of those settlers were happy to see power finally slip from their grasp, least of all a group of bitter, fearful, and heavily armed farmers who, under the leadership of a retired general called Constand Viljoen, vowed to go to war to stop black rule.
Join our new commenting forum
Join thought-provoking conversations, follow other Independent readers and see their replies