The NFL Draft is largely mundane, yet fans can't look away
Last year, the NFL college draft drew in record ratings from American audiences. James Moore explains why fans spend hours watching the three-day event in which the action is over in a matter of seconds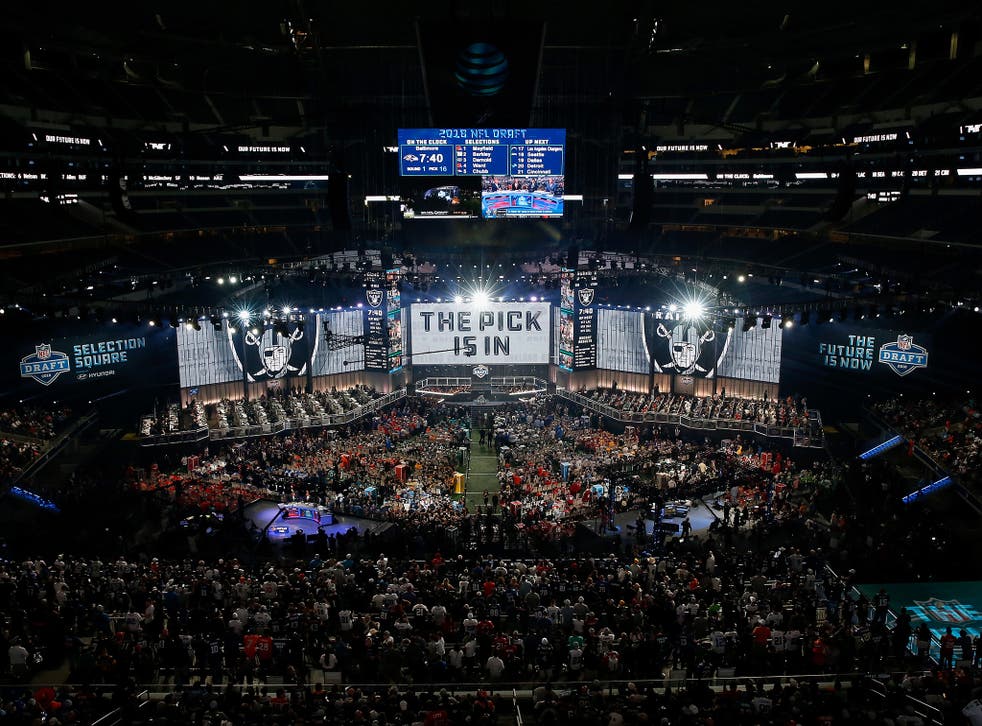 It's the Super Bowl of the NFL off-season. Last year's annual college draft was televised on three US networks and drew record ratings for them, averaging an impressive 5.5 million viewers over the three days of the event. The all important first round that ran in prime time on a Thursday night drew 11.2 million.
Now compare that to game six of the Boston Celtics – Milwaukee Bucks NBA playoff series, featuring actual competition involving actual players with something at stake. Going head to head with the draft, it drew just 2.4 million.
The NBA finals in June managed 18.5 million, a mite disappointing but unsurprising given the one-sided nature of the series (the Golden State Warriors swept LeBron James and the Cleveland Cavaliers). But still.
Join our new commenting forum
Join thought-provoking conversations, follow other Independent readers and see their replies