70 years of the NHS: How Aneurin Bevan created our beloved health service
Continuing our series to mark 70 years since the birth of the NHS, Labour MP Nick Thomas-Symonds looks at how its creator forged such a lasting institution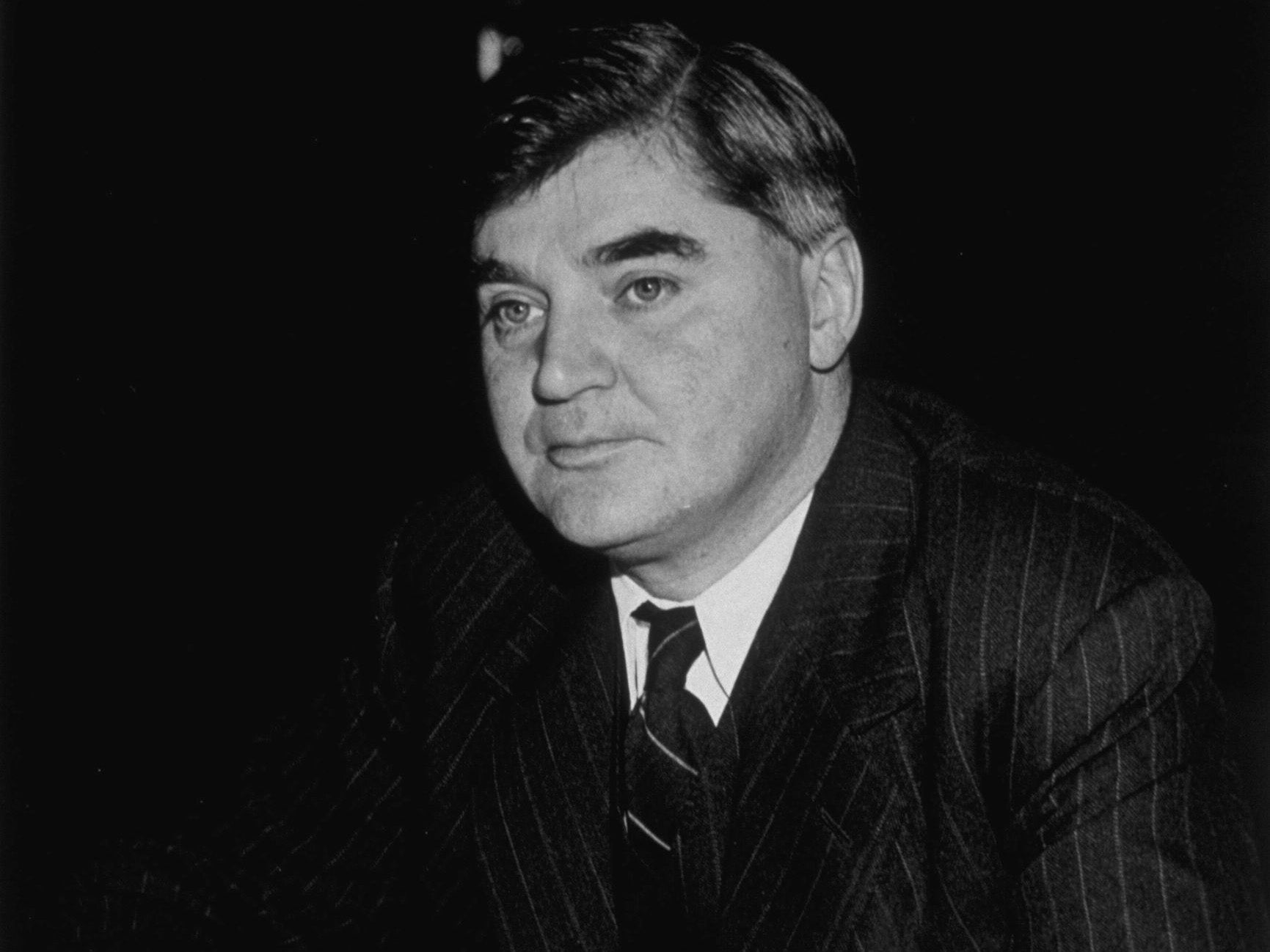 It was in the early hours of Wednesday 16 November 2016 that the National Health Service saved my young son's life. William Thomas-Symonds was just seven weeks old and had been rushed to hospital with acute kidney failure.
At 1am, the most delicate of operations placed a fine tube into his tiny single kidney. When the surgeon returned from theatre her face showed obvious relief. "You can stop worrying now," she said to my wife Rebecca and I.
In five words, she had captured the very essence of the National Health Service.
Providing reassurance to people has been a guiding purpose of the NHS since it first came into operation on 5 July 1948. At that time, the government sent a leaflet to every house in the country with a simple message about its impact: "It will relieve your money worries in time of illness."
For the then minister of health and housing, Aneurin Bevan, the creation of the NHS proved far more significant than a personal triumph. His work created a lasting institution that changes the lives of millions, including my son's.
The principle of healthcare free at the point of delivery based on need, not wealth, became firmly embedded into our national life.
Though this was important, Bevan always insisted that the NHS was something far greater. With the NHS there for those in need, people could enjoy life untroubled by a fear of falling upon tragic times through ill-health.
In his book, In Place of Fear, Bevan stated: "Society becomes more wholesome, more serene, and spiritually healthier, if it knows that its citizens have at the back of their consciousness the knowledge that not only themselves, but all their fellows, have access, when ill, to the best that medical skill can provide."
This goal of transforming society was born out of Bevan's earlier life, never regarding himself as a politician but more as "a projectile discharged from the Welsh Valleys". The sixth of 10 children, he was born on 15 November 1897 on the eastern side of the South Wales coalfield in Tredegar.
Like his father, he was a miner and rose quickly through the ranks of the South Wales Miners' Federation (SWMF), the trade union, to become chair of his local miners' lodge at just 19. It was the SWMF that sent him to the Central Labour College in Earl's Court for two years' formal political education.
NHS at 70: A timeline of the National Health Service and its crisis
There he read widely, but he was already largely self-taught. This gave a variety and richness to his speeches as MP for Ebbw Vale after his election in 1929. He had a stammer, which he conquered on the hills above Tredegar, where he recited verse by heart.
Consequently, literary references were often a feature of his speeches as a politician. Speaking out against NHS charges when he resigned from the Labour government in 1951, he referenced Shakespeare's Titus Andronicus, declaring, "The health service will be like Lavinia – all the limbs cut off and eventually her tongue cut out too."
Yet the influence of Tredegar was about far more than widening Bevan's vocabulary. The Tredegar Medical Aid Society provided the inspiration for Bevan's model for the NHS. This provided healthcare to thousands of people locally funded by individual financial contributions.
Bevan, who served on the Hospitals Committee of the Society, saw, in action, what could be achieved by people collecting together to provide healthcare services. What he was also aware of, though, was that the country was not all like Tredegar.
Voluntary groups, and local councils, could provide decent healthcare, but it was not a guarantee of a universal standard of healthcare provision for every citizen.
Driven by a deep feeling of injustice that sustained him during the darkest of times, Bevan needed all his determination and sense of purpose during the Second World War.
He provided the main parliamentary opposition to Winston Churchill's coalition government on its military failures in the early part of the conflict, and on civil liberties issues.
It made him a hate figure among sections of the public; his wife Jennie Lee had to try to intercept parcels of excrement pushed through the door of their London home to prevent Bevan himself seeing them too often.
Bevan always stood up for the underdog, and was a voice for the unemployed in the period between the two world wars when joblessness was a major domestic political issue.
He was convinced that poverty was not the fault of individuals but that of the government's inefficient and unfair distribution of the country's resources. He remembered how people he knew were treated without dignity when they fell upon hard times, and his anger could boil over.
In his speech in Manchester on the night before the NHS was established, he made his infamous remark about the Tories being "lower than vermin". In the next sentence he referred back to the governments of the inter-war years: "They condemned millions of people to semi-starvation."
It was Bevan's time as a councillor on the Tredegar Urban District Council and Monmouthshire County Council facing these issues of poverty with limited resources that led him to be sceptical of his cabinet colleague Herbert Morrison's argument for local authority control of hospitals.
Morrison's model was the healthcare provided by London County Council, which he had led from 1934 to 1940. Bevan remembered the difficulties of providing quality housing and improving public health with tight budgets.
He was convinced that future Tory governments could reduce funding to local authorities thereby cutting health services, and lay the blame at Town Hall doors. Bevan, with the support of prime minister Clement Attlee, won the argument.
NHS at 70: Pride and worry as free health service celebrates birthday
Show all 18
He thought that it should be the clear responsibility of government to provide comprehensive health care; consistent high-quality healthcare across the country would be best delivered by nationalisation of the hospitals.
Always having the facts at his fingertips, Bevan was persuasive when he spoke.
The National Health Service Bill passed through the House of Commons easily, despite Tory opposition, at second reading on 2 May 1946 by 359 votes to 172.
Then followed months of tough negotiations with the British Medical Association (BMA), representing the doctors, who were reluctant to sacrifice their members' professional freedom to be ordered around by, by what their members labelled, the "Tito of Tonypandy".
Bevan was not from Tonypandy, but such details mattered little in the adversarial atmosphere. Eventually, by setting a deadline for the NHS to come into being and allowing private work to continue, doctors started to join the NHS in numbers.
Bevan retained the idea of having an NHS with healthcare free at the point of delivery based on need not ability to pay, but he had timed his concessions perfectly. He was not overly rigid in his approach to politics and was willing to compromise to put his ideas into practice.
As a socialist, Bevan was inspired by the Uruguayan philosopher Jose Enrique Rodo's emphasis on individual fulfilment and argued that free healthcare was uplifting for everyone. He disliked the worst excesses of capitalism and what he saw as its garish materialism but was not inflexible or dogmatic.
There is an argument that there would have been some sort of national healthcare provision even if Labour had not won the 1945 general election by a landslide.
However, in reality, while political parties were agreed on there being a countrywide healthcare system post Second World War, its form was still being debated and its form would determine its durability in the long-term.
When Bevan died of stomach cancer on 6 July 1960, aged 62, his great friend Michael Foot captured the significance of the great outpouring of national grief in his biography: "What the nation mourned was the tragedy which mixed with the brilliance and the genius, and what it did in expiation was to acknowledge his unique place in our history."
Bevan shaped the NHS we have today and was confident that any political party that sought to completely dismantle it would not survive.
Yet, if the rise in populist politics in recent years teaches us anything, it is that the outcomes of political arguments in the past can no longer be taken for granted. Every generation must make the case anew for our NHS.
Bevan would not have wanted to be only an historic figure; he wanted the NHS he created to be the mark of a civilised society for years to come.
The 70th anniversary of the NHS this year is both a time for celebration and a timely reminder that politicians must speak up for its great advantages over a private healthcare system that would deliver a high-quality service only for those with the deepest pockets.
When introducing the National Health Service Bill in the House of Commons, Bevan declared: "I believe it will lift the shadow from millions of homes." The NHS has certainly brought light to my own family.
William Thomas-Symonds is flourishing after a total of five operations: each a triumph of medical skill with the smallest of human organs.
Nobody will ever send me an invoice for his treatment. The NHS, with its brilliant staff, took away the deep anguish of my family and replaced it with serenity.
Nick Thomas-Symonds is the member of parliament for Torfaen, a biographer of Aneurin Bevan and the chair of the Aneurin Bevan Society
Join our commenting forum
Join thought-provoking conversations, follow other Independent readers and see their replies