Ordinary Nigerians step in to keep the peace in deadly land feuds: 'We are the community'
In a deadly conflict, civilian groups are working to bridge divides between farmers and herders
Max Bearak
Monday 31 December 2018 15:53 Comments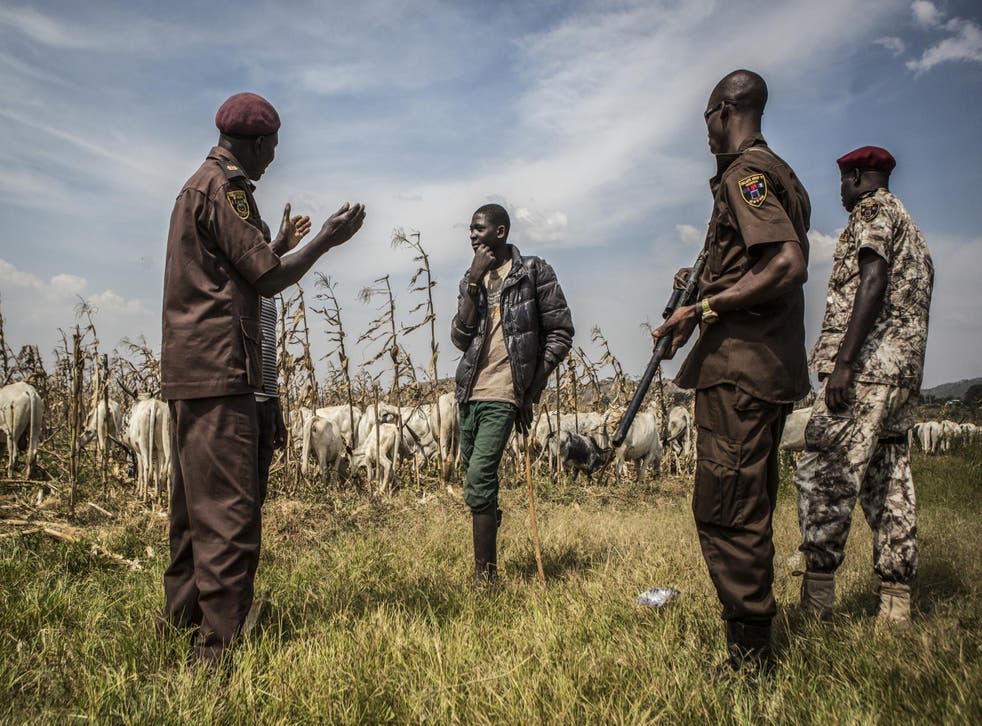 Farmers and herders once lived harmoniously on Nigeria's bucolic central plateau, but when Amos Lenji, a farmer, caught a young herdsman grazing cattle in his cornfields this October, he feared for his life.
His fear was rooted in a massacre that took place in June. More than 200 people, mostly farmers, were slaughtered by a gang of masked men dressed in black who marauded through the county of Barkin Ladi. Although no one was apprehended, the killers are suspected to be herdsmen.
It was the biggest bloodbath yet in a cycle of retaliatory killings between farmers and herders competing for space across Nigeria's hinterlands. At least 1,300 were killed in just the first six months of 2018, according to the International Crisis Group. That is more than six times as many as were killed in Nigeria in the same period by Boko Haram, one of Africa's deadliest terrorist groups.
Register for free to continue reading
Registration is a free and easy way to support our truly independent journalism
By registering, you will also enjoy limited access to Premium articles, exclusive newsletters, commenting, and virtual events with our leading journalists
Already have an account? sign in
Join our new commenting forum
Join thought-provoking conversations, follow other Independent readers and see their replies