Orchestral manoeuverers: Tech-savvy musicians whose virtual instruments mean 'anyone can be a composer'
Can't afford a 109-piece ensemble to help compose and perform your latest work? Fear not – a sample library around the corner from Kings Cross has all the cleaned and polished notes you'll ever need. Andy Martin pays a visit to Spitfire Audio, creators of 'impossible sounds'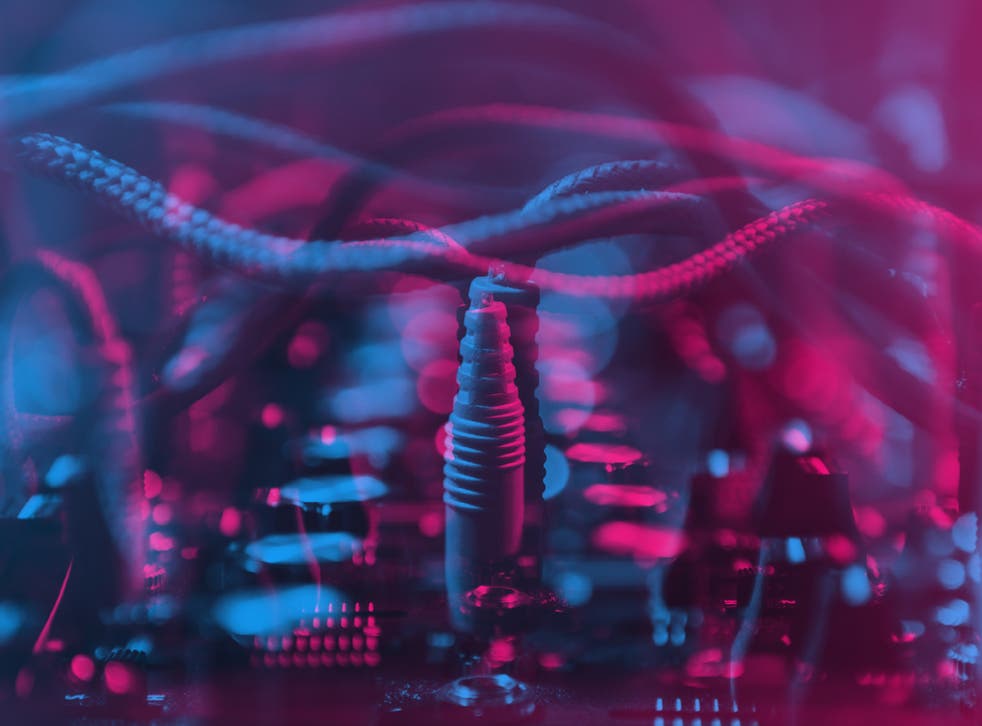 Film composers Paul Thomson and Christian Henson had just been thrown out of an online music forum. They had been making disparaging remarks about another contemporary composer. Deemed to be bad form. They took refuge in the Endurance pub in Soho (which is no longer there) and compared notes. Quite literally. They agreed it had to be possible to come up with better notes. Of the musical kind. All the existing notes – the ones that had been sampled and stored in assorted electronic artefacts – were, they thought, rubbish.
Out of that alcohol-infused lament, back in 2007, Spitfire Audio was born. The name was the result of Henson living next door to the Imperial War Museum, which boasted a Spitfire soaring through the foyer. The word struck a Battle-of-Britain chord in their filmic imaginations. Their heroic mission was simple, obvious, and yet had never been tried before. If you were going to sample notes and make them available to composers in digital form, then you had to get good musicians and put them in a decent studio with serious microphones, and record them properly, note by note, instrument by instrument. The main drawback was the cost. Which was huge.
As with all good music, timing was crucial. As it happened, Henson had recently racked up massive royalties, all thanks to a jingle – let's call it a very short soundtrack – for a television commercial that had taken off in Germany. They took that money and shelled out for a full-on orchestra for a couple of days in the Air studios in London (cost: around a quarter of a million). It was a "leap of faith", as Thomson says. "We put a bottle of champagne under the chair of each of the musicians – to create the right mood." They ended up with a small, private collection of exquisite sounds. But they soon attracted the attention of a handful of leading composers, including Hans Zimmer (who scored The Dark Knight, Interstellar, Inception among a hundred other films and is now head of music at DreamWorks). Before they'd even finished their first "library", it was already being used to produce the soundtrack to The Chronicles of Narnia.
Join our new commenting forum
Join thought-provoking conversations, follow other Independent readers and see their replies