How China's Belt and Road Initiative became a huge geopolitical controversy
China says its infrastructure programme will spread trade and prosperity; critics warn its aim is to trap nations in debt. But for cash-strapped countries like Pakistan, there are few alternatives, as Kim Sengupta explains
Thursday 08 November 2018 19:13
comments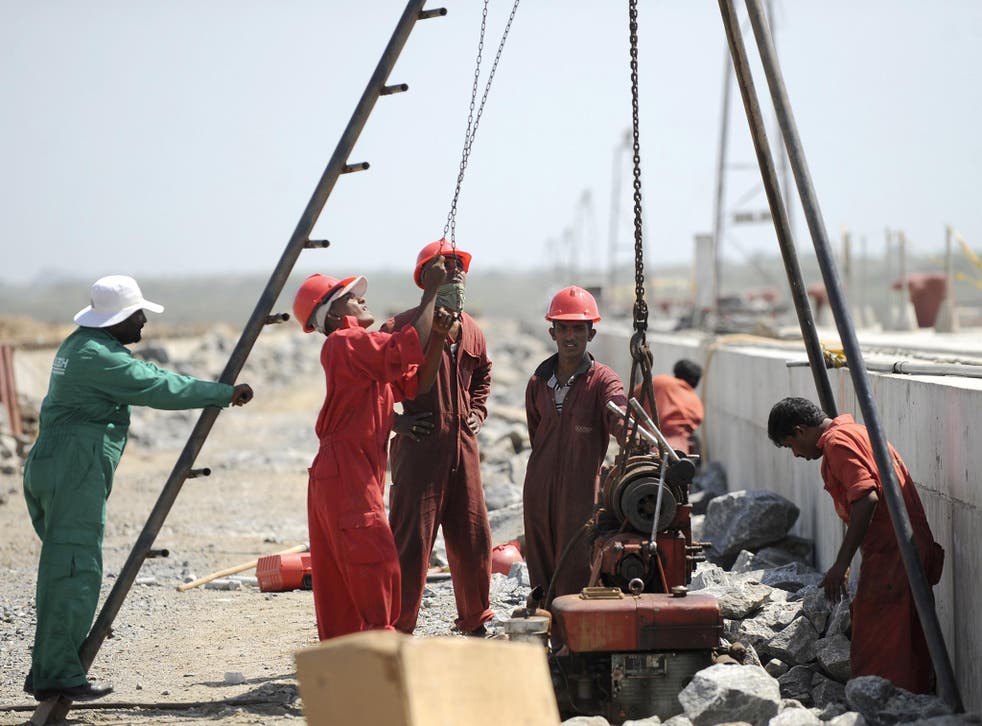 An international conference took place last week in Gwadar, a dusty Pakistani town perched on the edge of the Indian Ocean – an unlikely place, one would have thought, for Imran Khan's government to invite dignitaries from 26 countries. But the real aim was to display a vision of the future – a mighty port city and commercial centre for the region which would put Dubai and Bahrain in the shade.
Not everything went according to plan. While the delegates were being shown around the site of this projected mega city, gunmen on motorcycles shot dead three workers and injured five others constructing homes in the suburbs for future residents. It was the fourth fatal shooting in the area in recent months; more than three dozen builders had died in a series of attacks, with the Baloch Liberation Front, a group seeking an independent Balochistan, being held responsible.
The development of Gwadar is a matter of vital importance for a Pakistani government trying to rescue an economy which is in dire straits. It has repeatedly claimed that violence in the area has been brought under control. On a trip to the town two weeks ago, however, my colleagues and I were only allowed to move around under army escort.
Join our new commenting forum
Join thought-provoking conversations, follow other Independent readers and see their replies