How an author set out to write about pirates – only to end up kidnapped
Michael Scott Moore had planned to write a book about Somali pirates that was pure reportage – but, as he tells Andy Martin, it became a lot more personal when they took him hostage
Thursday 29 November 2018 12:52
comments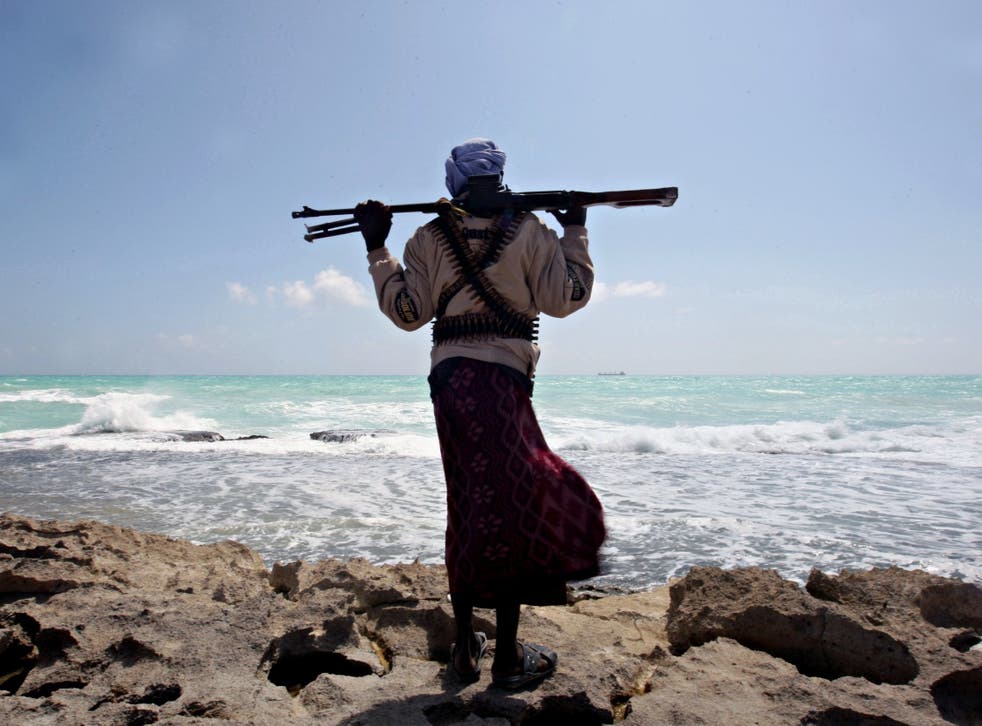 Most of the time writers are only sitting in front of a keyboard. The worst thing we have to worry about is repetitive strain syndrome and drinking too much coffee. But there is a heroic hardcore who are willing to put themselves in the way of harm to tell the story.
Writing about certain presidents and princes can be bad for your health. In Michael Scott Moore's case, it was pirates. He was doing research into pirates, so like any decent reporter worth his salt he thought he should go and interview one. What happened next you can read about in his new book, The Desert and the Sea. The clue is in the subtitle: 977 Days Captive on the Somali Pirate Coast.
What image springs to mind when you think of pirates? Johnny Depp? An eye-patch? A cutlass? For me, it's more an adjective – "swashbuckling". Criminals of the high seas, of course, but romantic daredevils, skilled swordsmen, daring nomadic outsiders, surely. Michael Scott Moore has finally put paid to any lingering remnants of the myth by way of being kidnapped by them and held hostage for nearly three years, driven to the brink of madness, malaria and suicide by "a stupid and self-aggrandising pirate society, a suicidal culture in which gunshots rang in the street and gunmen were winners".
Join our new commenting forum
Join thought-provoking conversations, follow other Independent readers and see their replies