The wild west of influencer-dom: Will social media stars continue to rise?
There's a lot of disdain for influencers, but it's not all about followers and likes. With an estimated worth of $1bn, a trade body and a recognised marketing award, they have finally been tamed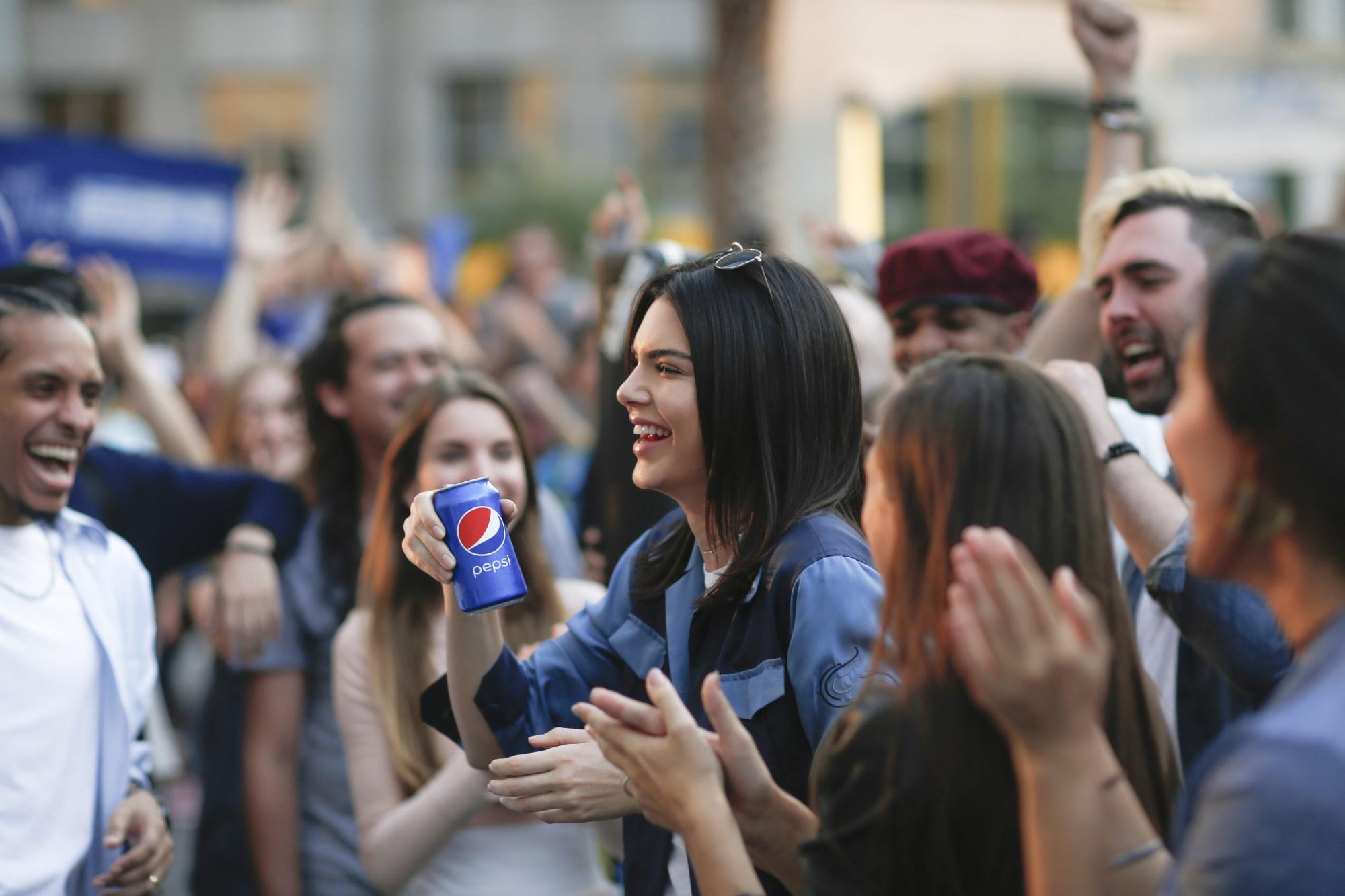 Last month, the Cannes Lions International Festival of Creativity – the biggest grouping of advertising and marketing people you could ever hope to avoid – introduced a new award: the Social and Influencer category.
Yes, those gurning thumb-flexers forever punching #YOLO, #instacool and #nofilter into their smartphones as they plug products have come of age.
Influencer-dom is now a fully-fledged industry. Yet only a year or two ago we were told by many (rather gleefully in some cases) that the influencer was dead or at least in crisis.
Earlier this year, this seemed to be confirmed as the owner of the White Moose Cafe in Dublin turned the tables on 22-year-old YouTube vlogger and influencer Elle Darby, by exposing her demand for five free hotel nights in return for exposure.
His public burn spoke for many: "If I let you stay here in return for a feature in a video, who is going to pay the staff who look after you?" The twitter-mob turned on influencers. Who were they? How do they get away with it? Do they actually earn money?
When the influencer marketing industry began (around 2008-10, attest the form's historians) the notion took hold that like celebrity endorsement before it, aspirational people could become marketing tools, accessing the consumer mind as if a recommendation from a friend.
As one observer put it: "They emerged almost overnight and in 10 years have gone from a small network to a worldwide community." Some sources suggest that there is now a baseline of 1.1 million influencers worldwide. Mediakix estimated the industry was worth more than $1bn (£750m) in 2017. Malcolm Gladwell's coinage, "the tipping point", was used a lot in meetings.
By about 2014, a baffled world had started to understand influencer marketing, but the industry's breakthrough year was probably 2016 when, as Hamda Issa-Salwe of Bravado, part of Universal Music Group, found when she did a research thesis called Investigating the Use of Influencer Marketing on Social Media.
"It began to soar," she says. "Google classified 'influencer' as a breakout keyword with a 5,000 per cent month by month increase in the number of times the search term 'influencer marketing' was typed."
Also in 2016, it was established that Kendall Jenner was paid an estimated $300,000 per social media post. Advertising agencies took more careful notice of influencers and Instagram – founded in 2010 – became the key station of the social media cross, along with other key platforms such as YouTube, Snapchat and Pinterest.
Even the fustiest legacy-media type can now see the point. The barrier to entry is low. All you need is a smartphone and a certain brio. And the research seems to add up. According to Nielsen, 84 per cent of consumers trust opinions from people they know, while 70 per cent take action based on other consumer's opinions online.
The Association of National Advertisers found that 75 per cent of members already work with influencers, and the growing industry will take 20 per cent of the total global marketing budget by 2023.
No wonder that 82 per cent of millennials hope to become influencers; at least, according to a survey by London-based dating app CLiKD. So the money's talking, and influencers can do well.
As Anthony Svirskis, CEO of TRIBE and a juror on the Social and Influencer award says: "On a post by post basis, brands should expect to pay £50 for someone with 3,000 followers and upwards of £300 if someone has more than 100,000 followers." Small wonder the market is seething with aspirant influencers.
Yet influencers are still derided as being without any particular skills: even that they're the apotheosis of the entitled "Me" generation, spreading paid-for blandishments in vocal-fry vlogs on YouTube.
While it's hard to blame someone who travels the world in return for Instagram snaps, is there an influencer bubble waiting to burst? Paul Dyer, of marketing company Lippe Taylor, believes it will, as trust has disappeared from the sector in the sceptical Facebook-Cambridge Analytica era.
"There is tremendous value in influencer marketing," he said recently. "However, many current practices are only speeding us to the precipice where the bottom falls out."
Indeed, there have been several influencer #epicfails, perhaps the most notable being Fyre Festival, the ill-fated 2017 Bahamas musical festival that paid Kendall Jenner and Bella Hadid to drum up support. Fyre bombed and the repercussions are ongoing.
There's also an undergrowth of freebie-hunting influencers harassing hotels and providers. Some hotels – the Dusit Thani resort in the Maldives among them – now use weeding out processes. "When they work hotels love them," says one travel PR.
"Influencers are uncritical and often share films and photographs that would otherwise be paid for. But there's a trust problem."
There are other cracks in the influencer edifice as brands begin to ask questions about the business efficacy of influencers. As publicist Mark Borkowski says: "More brands are beginning to realise that influencer activity doesn't necessarily drive ROI."
And the pain is on both sides, he adds. "It seems a great life but you don't want to be that person with a fridgeful of isotonic drinks and unable to pay the rent." Anti-influencers are coming of the woodwork – and they're not all crusty oldies with a grudge.
"The influencer economy … is a market irrationality," wrote Sam Biddle of Gawker in 2016. "Companies are self-correcting in the face of so much wasted money." As for bots and fake followers, that's a real problem.
Fyre Festival attendees locked in airport 'for their own safety'
At Cannes, Unilever's chief marketing officer Keith Weed called for industry action to clean out the influencer stable, and vowed never to use influencers found to be buying followers.
So the sands are shifting. Hamda Issa-Salwe says that while influencer activity remains hard to define and audit, it's still growing. Although trust and authenticity (the great influencer bon mot) are major factors, brands still spend a lot on influencers: after all, Instagram has more 800 million monthly active users.
And the influencers themselves are fighting back. It's a new industry: of course legacy dinosaurs wouldn't get it. It's just another marketing tool. And what are – sorry, were – newspapers half the time, but a vehicle of paid-for information?
"Indeed, there's a growing distrust of traditional media advertising," says Harry Hugo, cofounder at The Goat Agency, Europe's leading influencer agency, which claims to be growing at a rate of 600 per cent a year.
"Just look at the rise in ad blockers, investigations into media transparency and big networks like WPP struggling. Influencers can be one of the most trusted, and therefore highest converting, information sources for people."
Also, we jeremiahs just don't get the craft and graft that goes into an influencer's brand persona, adds Florencia Lujani, influencer marketing manager at agency We Are Social London.
"People struggle to see why brands would pay money to partner with influencers for something which appears relatively simple," she says. "But it takes time and effort, talent, passion and commitment."
And even the thorny issue of disclosure – that is, whether you should know what someone is being paid to promote – is a smaller issue than is often supposed, says Svirskis. "Influencers are very compliant of requirements to disclose and are often represented by an influencer agency."
Most importantly of all, influencers make money for clients. Currently, the average ROI of influencer marketing is £7 back for every £1 spent, says Amelia Neate of Influencer Champions.
So, do you have to be pretty? "It's definitely not reserved for those with looks," says Svirskis. "The cheesy smiles are long gone." It's about style and tone, he says, and as the industry matures it's moving beyond lifestyle products like travel, beauty and fashion to finance, automotive – even dog food.
"There are new influencers emerging every day, in every single vertical," says Lujani. They're marshalling themselves into communities: mummy bloggers, healthy eaters, sports fans – why, possibly even news organisations.
With the maturation of the influencer world comes a shakeout: Influencer 2.0, if you will. Sheer numbers don't matter so much anymore. The smart talk is now about engagement and micro-influencers, those with fewer than 100,000 followers and possibly as low as 5,000, but with proper peer recognition.
"Data shows that influence by measure of engagement actually increases as the audience size reduces," says Svirskis. In a hedge-betting strategy, brands now prefer to work with 50 micro-influencers rather than one mega-influencer, and brands are taking influencer management in-house as influencer marketing moves into the mainstream.
"Most new industries go through periods of turbulence as they form foundations," says Svirskis, who thinks that many of today's influencers will become tomorrow's creative directors and entrepreneurs.
He has a point. Beauty influencer Emily Weiss now has a cosmetic company, Glossier, and within the last couple of weeks M&C Saatchi bought a stake in two influencer agencies. There's even a new trade body, the Influencer Marketing Association.
Circle the wagons and don't be a #filterfaker – the wild influencer west is being tamed.
Join our commenting forum
Join thought-provoking conversations, follow other Independent readers and see their replies