'I was arrested with the Stansted 15'
When protesters stopped a deportation flight at Stansted Airport in 2017, The Independent's Casper Hughes was with them, documenting their direct action as a journalist. Now, he tells their story
Friday 08 February 2019 18:46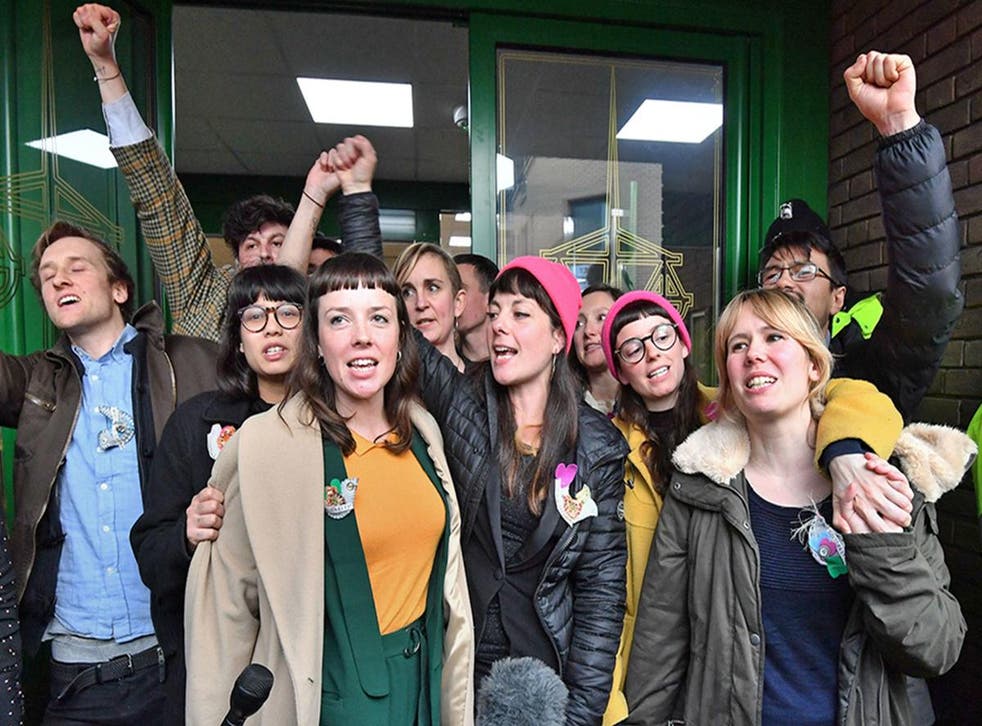 Through the perimeter fence of Stansted, ominously lit up no more than 150 metres away on the airport's apron, stands a Titan Airways Boeing 767 aeroplane.
The plane is due to fly that night to west Africa, deporting 60 people classed as illegal immigrants by the Home Office. Tied to their seats with waist-restraint belts and with shackles on their ankles, the 60 wait in a nearby coach.
On the other side of the airport, with the plane in sight, 15 activists pile out from the back of a minibus. They are there to stop the flight. They are the Stansted 15.