Queen Victoria would comfortably eat six courses and come back for seconds
When entertaining Queen Victoria, the host provided the food, the staff and the dining room, then made themselves scarce, which was probably a blessing, writes David Lister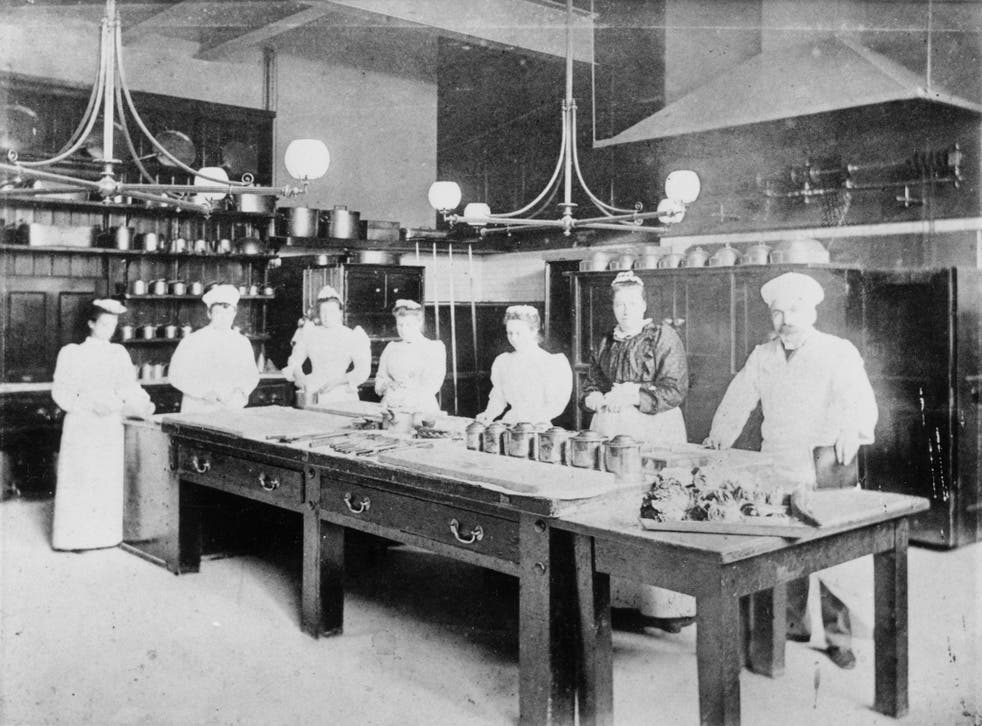 W
hen Queen Victoria went for lunch at Waddesdon Manor, the Buckinghamshire home of the Rothschilds, she didn't stint herself. The Queen enjoyed six courses over several hours, starting with consommé, then trout, followed by quails, beef and chicken, ducklings garnished with buntings and asparagus, Soufflés a la Royale (decorated with gold leaf) and Beignets a la Viennoise. She was also served ortolans, tiny roasted songbirds. Ortolan hunting is, of course, banned these days. But in the late 19th century those tiny songbirds were considered a delicacy.
And to ease the digestion, a military band played throughout the proceedings.
It seems that a rule for hosting the Queen was that you provided the food, the staff and the dining room, then made yourself scarce. The Queen insisted on dining in private with her daughters during that visit on 13 May 1890. Her host Baron Ferdinand de Rothschild and the other guests dined in the nearby breakfast room. That was probably a good thing, as Ferdinand didn't share the Queen's appetite. His luncheon consisted of cold toast and water.
Join our new commenting forum
Join thought-provoking conversations, follow other Independent readers and see their replies