How Wikitongues is saving world languages from linguicide
The young company, powered by an ever-expanding volunteer base, seeks to provide safe refuge for all dialects – not just the endangered ones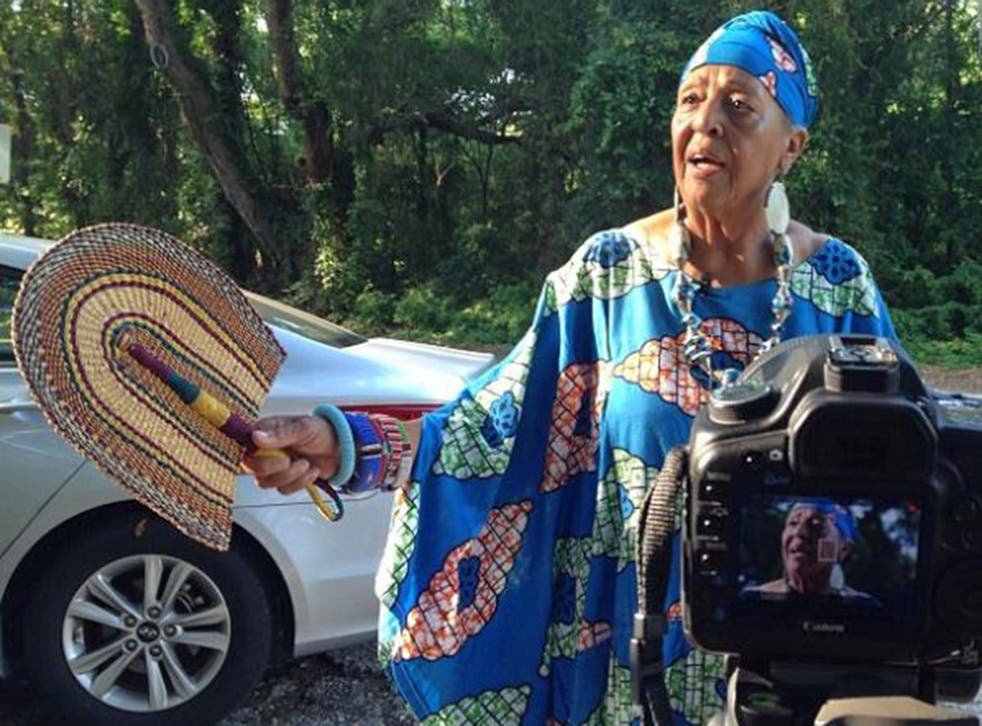 "In the next 80 years, 3,000 languages are expected to disappear." That's what it says on the homepage of the Wikitongues website. And then it adds: "We won't let that happen."
Last week, 'we' was Daniel Bogre Udell, one of two original founders of Wikitongues, and Kristen Tcherneshoff, its volunteer-in-chief. The frontline of their fight: Bedford. They were there to open a new 'chapter' of their non-profit organisation at Bedford School. It would be the first of its kind in Europe.
Wikitongues is a young company (founded in 2014), powered by an ever-expanding volunteer base that seeks to envelope the globe in its all-encompassing embrace. While we were talking in Bedford the news came through that three more recruits had come on board, from three different points in Kazakhstan.
The brief is to provide a refuge, a safe space, a home, for all the world's languages. Especially, but not only, the endangered ones. Wikitongues volunteers are building an exhaustive database of audiovisual testimony, but Daniel and Kristen, and fellow co-founder Freddie (Federico Andrade) are as much activists as archivists. They are less interested in preserving dead languages for the academic interest of posterity than in protecting and growing living ones, and helping to sustain the communities that speak them.
Increasingly, Wikitongues is motivated by educational imperatives. Daniel and Kristen want people even younger than they are (mid-20s) to appreciate the vital importance of linguistic diversity. The next day they would be teaching Català and Kiswahili to the Bedford boys and opening their minds to a host of possibilities. Contrary to the idea that post-Brexit Britain is going to be strictly monolingual, they stress the truth that the United Kingdom, and in particular the south of England, is already one of the most linguistically diverse places on earth.
The Hotchkiss School in Connecticut may be unique in encouraging its students to spend their penultimate year in study abroad. The 17-year-old Bogre Udell went to Zaragoza in Spain – he takes pains to specify that Zaragoza is in Aragón, showing a characteristic sensitivity to the niceties of regional autonomy. There he was taught Spanish history by a Spanish teacher with a rare sympathy for Catalan language and culture who ignited his interest in linguistic minorities. He returned to Hotchkiss fired with entrepreneurial enthusiasm, and even managed to persuade the school to let him go back for a second stint, this time in Barcelona, interning for the pro-independence Republican Left party.
Daniel Bogre Udell's double-barrelled surname has multicultural roots. Bogre is an Anglicised version of a Hungarian name, and Udell a corruption of the Hebrew Yehuda from which the word "Jew" is derived. His childhood was split between New York City and rural Pennsylvania, but he is now fluent in Català, Spanish and Portuguese. The Wikitongues platform made its embryonic appearance as part of his BFA in Design & Technology at the New School in New York (which he followed up with a BA and an MA in History), where he and Federico Andrade were room-mates. Now, he finances his voluntary work – his real job – by designing websites on the side.
Few could compete with Kristen Tcherneshoff for romantic backstory. Her grandfather was born in St Petersburg between the two world wars, and was decisively influenced by the apocalyptic vision of a teacher who consistently urged his pupils to get out while they still had the chance. At the age of twelve he stowed away on a ship, washing up in Jacksonville, Florida. By sixteen he was studying business at Samford University, going on to set up a sock mill and create one of the world's great sock empires. He never saw his parents again.
Kristen grew up in small-town Alabama in a family with anything but a small-town mindset. Her mother worked with Ethiopian refugees, her disabled father was a civil rights activist. Kristen would help both of them while learning Italian and training as a classical pianist. Just a year and a half after signing up with Wikitongues she has risen to the position of community leader; overseeing, coordinating, mentoring, and motivating like-minded volunteers to visit communities, make recordings, and organise events and speakers. Somehow, she also finds time to work on her MA in African Studies and Languages at Helsinki University, learning Finnish as she goes.
Does it make sense, I wonder, to have all these volunteers scurrying about the globe trying to pin down evanescent languages like butterflies? Should the law of natural selection apply? What about survival of the fittest? Daniel is firm and unequivocal: "This has nothing to do with nature and everything to do with politics," he said. Languages and cultures are dynamic entities, and Wikitongues is not opposed to change. What they are opposed to is political exclusion and forced assimilation. The fact that certain languages are under threat is not the inevitable result of history, but rather the outcome of deliberate policy making, not least over the last two hundred years.
Bogre Udell cites Australian politician Anthony Forster, who in 1843 declared that "the natives would be sooner civilised if their language was extinct". More recently former president Georges Pompidou, who regularly advocated 'conversion' to French in the name of 'linguistic unification' and in 1972 asserted that "there is no place for minority languages in a France destined to make its mark on Europe". France, although a signatory to the 1992 European Charter for Regional or Minority Languages, is one of only a few member states not to have ratified it, and despite his promises to do so, even "the handsome and liberal Macron" (in Daniel's phrase) has thus far failed to rectify this, and still won't allow Corsican to be taught in schools (following victory for Corsican nationalists in last December's regional elections).
Everyone has the right to their own language, their own culture, says Bogre Udell, and shouldn't have these things stolen from them by people who are more powerful
Minority languages are not competing among themselves for survival. They are not trying to do each other down or kill each other off. Their ethos is that of the collective, with a mutually supportive world view. Daniel offers the example of Aranés, spoken by a few hundred people in Catalunya, and recognised by Catalunya, just as Català is recognised by Spain. Minority language speakers generally like to join forces under the umbrella of Wikitongues, where they feel stronger for being part of a group. I was reminded of a native Welsh speaker in Llanrug, North Wales, who once told me how devastated she was by Brexit, since only as a member of the European Union had she ever felt like one among equals in a larger transcendent community – of minority language speakers.
Bogre Udell and Tcherneshoff are naturally in favour of everyone learning languages in school. But they are characteristically thoughtful when it comes to what languages these might be. The ideal is to get away from the dominance of the lingua franca. "There's language privilege, just like there is gender privilege and class privilege and race privilege," Daniel explains. They each had instructive cases to share. Kristen acknowledged the Finns for their renowned commitment to Swedish and English. But on the other hand, why aren't they learning Russian, or Sami: why shut these neighbours out, and favour some to the exclusion of others?
Daniel had similar views regarding his twin home states. In Pennsylvania it made sense to learn Pennsylvania German or Lenape, whereas in New York it should be Oneida, the language of the Oneida tribe, one of the five founding nations of the Iroquois Confederacy who originally inhabited the area that later became central New York. Wikitongues sees its post-custodial role as one of fostering activism around the world and addressing the systemic challenges around linguistic diversity – but first and foremost, of connecting people, helping neighbouring communities to integrate without one being assimilated, perhaps annihilated, by the other.
"We don't want to create dictionaries for language communities. We want to give them the resources to write those dictionaries for themselves – if they want to," Daniel explained.
Despite their strong political message they engage in no lobbying. Most of what they do is funded by donations in kind, from Dropbox, for example, who were so impressed by their work that they spontaneously volunteered free use of their services.
Speakers of minority languages are almost always bilingual, if not multilingual. They speak their own language, the dominant language of the region, and increasingly, English. They are by definition more linguistically competent, and therefore more socially accommodating than their monolingual neighbours. Which has a flip side. When Spanish (or English) monoglots move into Aranés, they rarely bother to learn the language, or even the rudiments of Català. So the locals are left with an unenviable choice: they have either to adopt a confrontational stance of non-cooperation, or they adapt, politely, to the newcomer. On a day-to-day basis the human instinct for hospitality is more appealing, but the long-term consequences for the minority language are potentially catastrophic. In Llanrug, where there is the highest concentration of Welsh speakers of any place in the world, the residents make a point of using Welsh every day, and especially in their interactions with public institutions, in a positive pro-diversity spirit of use it or lose it.
But if more of us should be learning Oneida or Lenape or Maa, for instance, it doesn't follow that people should stop learning English. There is no reason to suppose that knowledge of English will cause the Maasai in Kenya to lose their identity, or that sudden exposure to the first-person singular pronoun, which doesn't exist in the community-driven Maa tongue, will cause the collapse of Maasai civilisation.
All languages are empowering, and all people are capable of negotiating the complexities of multilingualism. The Wikitongues crew have no truck with the Rousseauist notion of the noble savage. Or as Daniel puts it in his mild-mannered way: "Benevolent racism is still racist."
"There's no downside to learning other languages," says Kristen. It opens things up economically, socially, and culturally, and it's the respectful thing to do. "Why don't we just meet in the middle?"
Daniel is physically slight, softly spoken, in no way belligerent. But like David standing up to Goliath, he is the champion of diversity in the face of linguistic bullying or any destructive drive towards linguicide.
Read more (and listen to those endangered languages) at wikitongues.org. Dr Heather Martin is a linguist. She is currently editing 'How Languages Changed My Life' for the MEITS (Multilingualism: Empowering Individuals, Transforming Societies) research project at Cambridge University
Join our new commenting forum
Join thought-provoking conversations, follow other Independent readers and see their replies