A president for change – how Zelensky's election in Ukraine is a blow against antisemitism
Like much of central Europe, Ukraine has a dark and murky history in terms of its attitude to Jews. But things are beginning to change, argues Kim Sengupta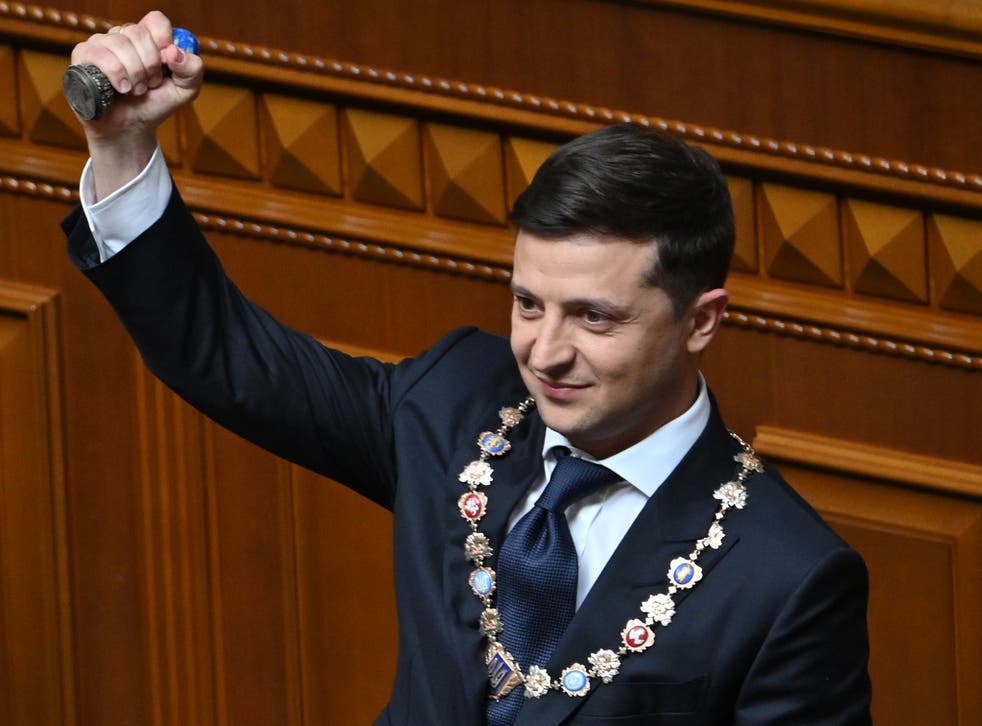 Remarkably, Ukraine is the only country in the world, apart from Israel, where both the president and prime minister are Jewish. And, according to a recent survey, it is also the least antisemitic state in eastern and central Europe, with the overwhelming majority of the population now welcoming the presence of a community which had previously faced prolonged persecution.
Volodymyr Zelensky, a comedian with his own TV show, won 73 per cent of the votes in the country's recent presidential election, in a resounding victory over the incumbent, Petro Poroshenko. The prime minister, Volodymyr Groysman, a former city mayor, is a more established politician who had served in the previous administration.
The presence of two Jewish men in such high positions may come as a surprise for a place which has a long history of virulent antisemitism and murderous pogroms: a land which suffered some of the most notorious atrocities of the Holocaust, including the shooting of 33,782 Jews at the Babi Yar ravine, and the Nikolaev massacre where 35,282 Soviet citizens, most of them Jewish, were slaughtered.
Join our new commenting forum
Join thought-provoking conversations, follow other Independent readers and see their replies