Forgotten Women: Why the world must pay attention to violence against women and girls in Zimbabwe
This month's Forgotten Women explores systemic violence in Zimbabwe and the lives of those fighting against it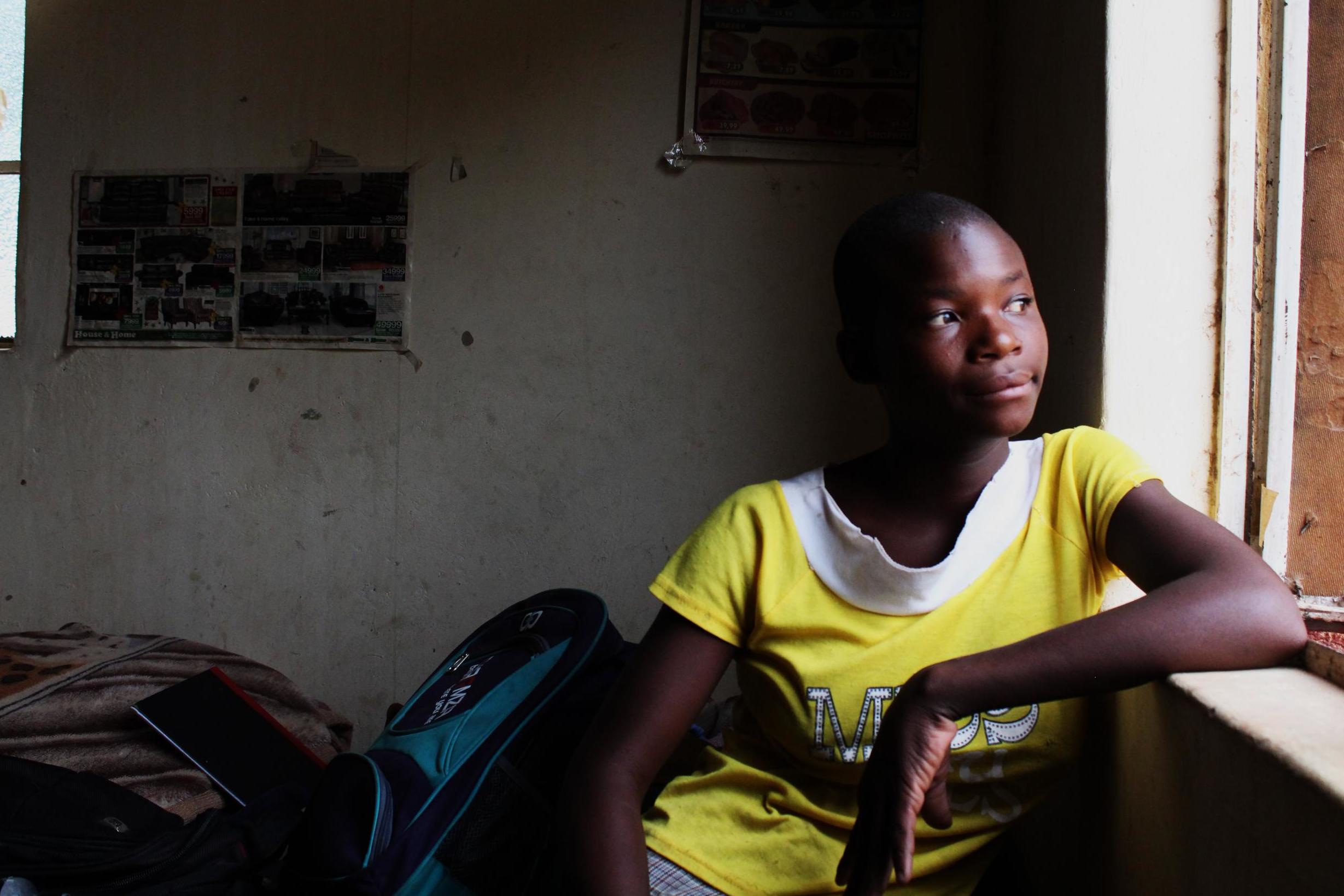 Zimbabwe has been under the world's microscope as the country held its first election following the ousting of autocratic Robert Mugabe.
The divisive victory of his former ally, Emmerson Mnangagwa, was met with great civil unrest and bitter dispute from opposing political party the Movement for Democratic Change (MDC). Six people were shot dead and many more injured in protests that immediately followed the results. With an uncertain future ahead of it, more violence is expected in Zimbabwe.
This unrest points to a wider, deep-rooted vein in the nation. Violence is not confined to the public sphere and is directly mirrored in the personal space, with women and girls a constant target.
"In the recent wave of violence post-election this year you found both men and women succumbing to violence and it resulted in the loss of life – and that's a big concern," said Abigail Matsvayi, director of the Zimbabwe Women Lawyers Association (ZWLA), an organisation helping women stand up to abuse. "Because of that acceptance that you find within private spaces, it permeates within public space."
Data from Zimbabwe National Statistics Office indicates sexual assault is on the rise. From 2010 to 2016 there was a 42 per cent increase in rape cases, with at least 21 people raped every day. Taking into account the fact that many don't report sexual violence, this figure is likely higher.
Domestic violence continues to be a major issue, with 78 per cent of women who had experienced violence claiming it was at the hand of their husband or partner.
"I was abused by my husband for eight years of our marriage," said Matilda Dube, a 52-year-old mother from Gwanda. "He beat me, insulted me, and he did all of this in front of my children. He drove me out of the home we had built together.
"My husband would use logs to beat me; he would also use his fists and kick me. One time he split my lower lip and I was covered in blood.
"I tried going through the traditional channels for these cases and I spoke to the village chief, but my husband wouldn't listen to those traditional leaders, and nothing changed."
The violence is not limited to adults. One in every three girls in Zimbabwe experiences sexual violence before they turn 18, according to the UN children's organisation, UNICEF.
The "village chief" spoken about by Matilda is part of a dual legal system whereby traditional customs run parallel to formal and statutory laws of the state, which further complicates matters.
This particularly applies to child marriage, with a continuing problem of young girls eloping with older men.
Agnes was 15 when she met the man she would later run away with. With an abusive father, her promising school career began to slip away as she struggled to deal with her difficult life.
Forgotten Women: Violence against women and girls in Zimbabwe
Show all 12
"I felt my life wasn't going anywhere. I had a friend in the village who was 15 like me. She started dating an older man. She kept asking me to date his friends and brothers. I refused; I felt I was too young.
"My friend was not happy – she kept asking me why. Eventually I gave in as she was putting a lot of pressure on me."
Agnes began to date the 21-year-old man, who convinced her to run away with him to get married. "My friend said if she was going I should too – they encouraged me. So I left school and my village and I eloped. I didn't tell anyone as I was scared to; I took the bus and I didn't pack anything."
Agnes' grandmother, Esebia, is her sole carer, as well looking after other grandchildren, some of whom have been orphaned.
"It broke my heart when she didn't come home one day," Esebia said, looking back on the events of last year. "I consulted the village police as she was under the legal age to marry and I didn't believe she really wanted to go – she was just pushed by her friend and this man. The police didn't even give me their time at all, so I felt lost about what to do."
Ms Matsvayi told us why she feels these numerous examples of abuse are so common: "Men are viewed as supreme in comparison to women, they are setting standards and expectations that are given to cultural beliefs or practice, that allow men to be violent. So in some communities violence is a show of love ... You will hear people saying that you need to discipline this woman to exert your power and be head of the home."
Ms Matsvayi also points to years of economic crisis under Mugabe as a catalyst for violence. Gender roles ascribed to women mean they are often limited in the work they can do and bear the brunt of responsibility for childrearing. This leaves an inevitable dependency on men to provide, creating a one-sided power relationship.
"But at the core of it is this acceptance that violence is allowed and is a show of power, love, a show of so many misconceptions," Ms Matsvayi said. "This is where the problem is."
These ingrained cultural norms also help perpetuate a lack of understanding of the rights women have, and access to them. This is the barrier organisations like ZWLA is trying to break down.
"Much of the time women don't know those rights, and what they actually need to do, so we do legal awareness and education. [Then comes] the advocacy work – how do we start influencing laws and policies so that they protect women's rights in line with a lot of the international standards ... and translate that into laws in our country," Ms Matsvayi explains.
In the case of Matilda Dube, this new-found awareness not only educated her, but also her husband.
"I felt like for once in my life I had power and choices. The protection order helped me a lot. My husband stopped abusing me as the legal intervention made him realise what he had been doing was wrong. ZWLA also gave me the courage to sit down and talk to him and explain how his violence towards me made me feel. We've been living peacefully for years now."
Esebia too turned to the organisation to help her reunite with Agnes.
"They helped the man's parents realise she was too young to elope.
"The Community Legal Educators helped Agnes to come home and enter school again. She is still going to school now and getting the education she needs to break the cycle of poverty. I hope she has a bright future."
ZWLA was a driving force in the constitutional change of 2013, which saw gender equality as a founding principle and outlaws discrimination against women. Since this there has been constructive change in traditional leaders, particularly in aims to ensure their informal court sessions are gender sensitive.
Despite constitutional changes recognising violence, its causes run deep and it continues to be a harsh expectation for women and girls.
"Much of the law is saying we should not be violent. We've got to start changing behaviours and attitudes, and rework the value system to say 'violence is actually not acceptable'."
Zimbabwe does not necessarily rank top in global standings of violence against women, and the constitutional reform has meant progress, but the issue remains deeply rooted.
Although organisations like ZWLA are helping, the ability to report cases remains difficult . Costly journeys from rural areas to appear at court cases, fear of speaking out against spouses, lack of financial independence, the prospect of shame surrounding divorce; a myriad of deeply rooted issues continue to block women from accessing justice.
"There's still a lot of underreporting going on, and this continues to perpetuate the acceptance of violence. We need women to take it even further and start challenging these spaces where the violence is," Ms Matsvayi said.
Zimbabwe is not unique in its constant battle to reduce domestic violence, but it is a country at a turning point. In a highly volatile political environment, tireless campaigning has seen gender equality enshrined in law. It now faces the overwhelming challenge of making those rights an actuality in the lives of women and girls like Matilda, Agnes and countless others.
Join our commenting forum
Join thought-provoking conversations, follow other Independent readers and see their replies