Top government adviser quits amid Brexit row and accuses Theresa May of 'allying with Ukip'
Europhile peer Lord Adonis says leaving the EU was a 'dangerous populist and nationalist spasm worthy of Donald Trump'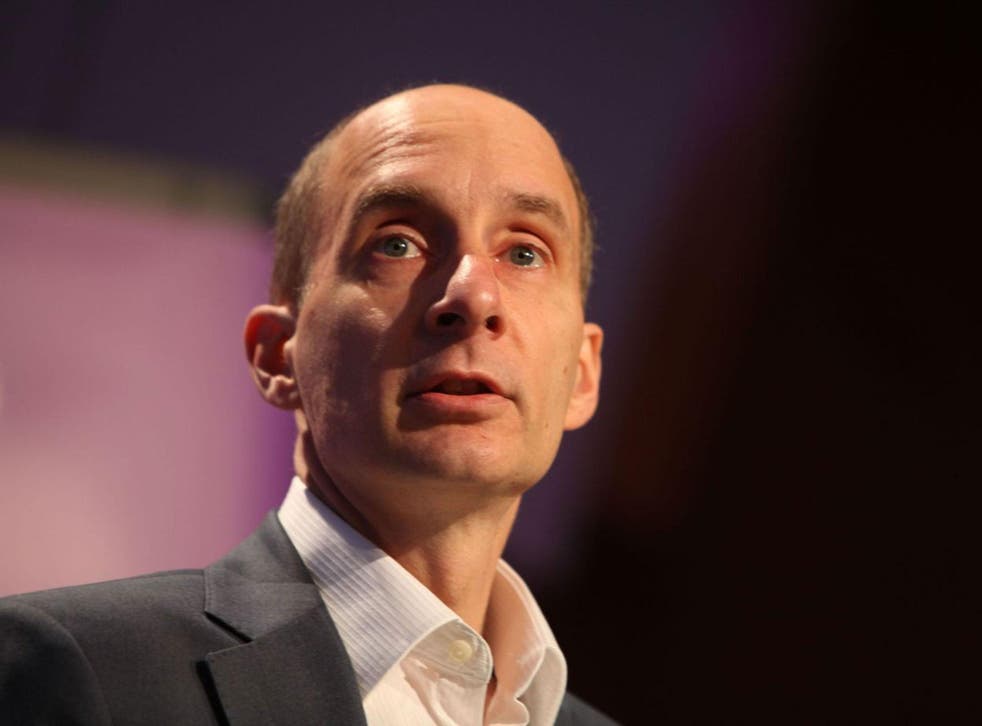 Theresa May's infrastructure tsar Lord Adonis has quit his post in a row over Brexit in which he accused the Prime Minister of 'allying with Ukip and the Tory hard right'.
The pro-European Labour peer has stepped down from his role at the National Infrastructure Commission due to his opposition to the decision to leave the European Union, which he described as "a dangerous populist and nationalist spasm worthy of Donald Trump".
In highly scathing letter to the Prime Minister, Lord Adonis said he felt "duty bound to oppose" the EU (Withdrawal) Bill when it comes to the Lords in the New Year, describing the flagship Brexit legislation as the "worst of my lifetime".
However, Whitehall sources said the Europhile peer had "jumped before he was pushed", as his increasingly critical interventions on Brexit have left him at odds with the Government and many Eurosceptic MPs.
The former Transport Secretary has been open in his criticisms of the EU divorce process, notably comparing the decision to pursue a hard Brexit to appeasement of the Nazis in the 1930s.
In his resignation letter, Lord Adonis said: "Brexit is a populist and nationalist spasm worthy of Donald Trump.
"After the narrow referendum vote, a form of associate membership of the EU might have been attempted without rupturing Britain's key trading and political alliances.
"Instead, by allying with Ukip and the Tory hard right to wrench Britain out of the key economic and political institutions of modern Europe, you are pursuing a course fraught with danger. Even within Ireland, there are set to be barriers between people and trade.
"If Brexit happens, taking us back into Europe will become the mission of our children's generation, who will marvel at your acts of destruction."
Lord Adonis also said Brexit was causing "a nervous breakdown across Whitehall and conduct unworthy of Her Majesty's Government", which could damage the integrity and authority of the state.
Britain must be engaged as a European power in the face of growing threats from aggressive nationalism in Russia and Hungary, he said.
He also indicated he would have been compelled to quit over the Government's handling of the East Coast rail franchise, accusing ministers of bailing out the firm running the service.
A government source told The Independent: "He's been moving closer towards the exit door with each new onslaught he makes against Brexit. He's now walked through the door before he was pushed."
However, Lord Adonis later tweeted: "I meant what I said in my resignation letter about the PM's courtesy. Which makes it sad that 'No 10 sources' up to dirty tricks."
He said a newspaper article published tomorrow would make it clear why "Hard Brexit plus [Transport Secretary] Chris Grayling's conduct gave me no choice but to resign".
Liberal Democrat leader Vince Cable said he is "one of the most thoughtful politicians around" and accused the Government of mismanagement of its Brexit policy.
"It is, then, a great shame that he is no longer leading Britain's infrastructure programme. Yet he felt there was no other option but to resign because of the way Brexit has been so badly mishandled.
"Notably, he is deeply concerned by how the Conservative leadership has pandered to its right wing over the single market and customs union, leaving which will badly – and needlessly – damage our trade."
Brexit: the deciders

Show all 8
Eurosceptic MPs reacted with anger to his comments. Conservative Brexiteer Peter Bone told The Independent: "It just shows he does not accept the will of the British people.
"The word populist is just code for saying, 'I am an elitist and I know better than the British public and the millions who vote to leave'. It's just patronising to the public."
And former Tory leader Iain Duncan Smith said: "Lord Adonis's departure is long overdue.
"It's a bit rich for him to pontificate on what he calls populism, but what most would refer to as democracy, when he himself has never been elected by a public vote. He has instead relied on preferment from others."
A Labour spokesperson said: "Theresa May's weak and divided Government can't even command the confidence of its own advisers.
"With each resignation, the stench of decay around the Government grows stronger and stronger. The Tories are in office but not in power."
Lord Adonis was appointed as the leader of the new National Infrastructure Commission when it was set up by then-Chancellor George Osborne in October 2015. He was hired permanently by Ms May in April 2017.
Register for free to continue reading
Registration is a free and easy way to support our truly independent journalism
By registering, you will also enjoy limited access to Premium articles, exclusive newsletters, commenting, and virtual events with our leading journalists
Already have an account? sign in
Register for free to continue reading
Registration is a free and easy way to support our truly independent journalism
By registering, you will also enjoy limited access to Premium articles, exclusive newsletters, commenting, and virtual events with our leading journalists
Already have an account? sign in
Join our new commenting forum
Join thought-provoking conversations, follow other Independent readers and see their replies