Curating spaces: maximalism in the home
It is time to forget minimalist interiors and instead get savvy with curated clutter
Anya Cooklin-Lofting
Thursday 07 June 2018 13:50 Comments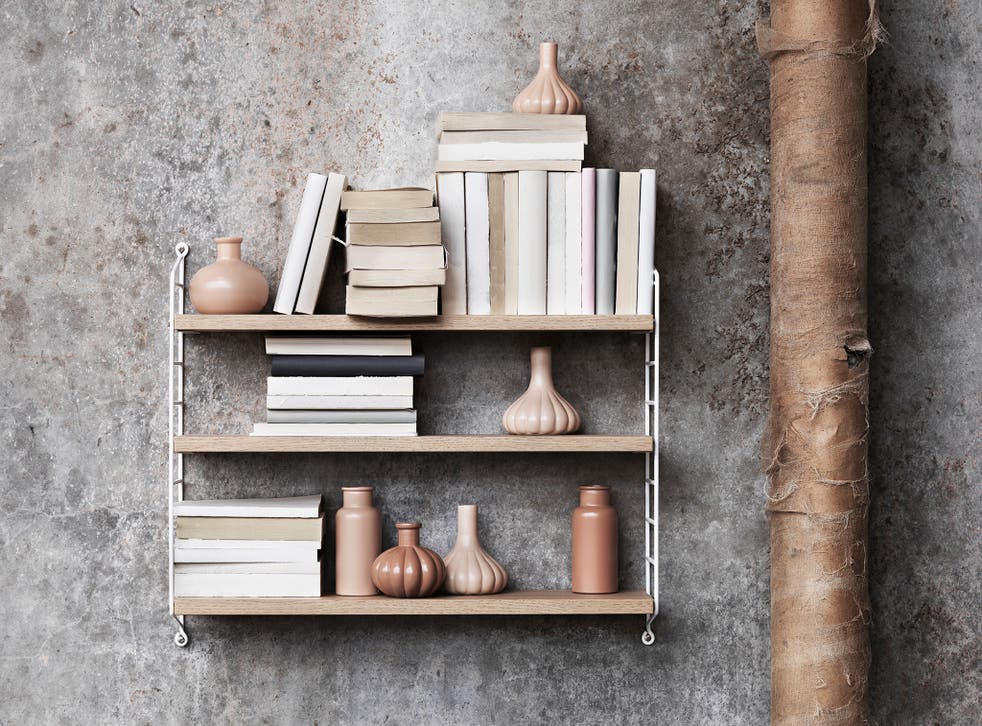 Almost a decade has passed since the publication of Marie Kondo's The Life-Changing Magic of Tidying Up, and the design community has reacted to this minimalist dogma in both cult-like and resistant ways.
However, it seems the latter is having its moment, from fashion to interiors. Rixo, a brand that has become known in fashionista circles and beyond for its unapologetically busy, maximalist patterns produces some of the most-wanted garments on the market today.
Meanwhile, homes stuffed with objet d'art belonging to the likes of Luke Edward-Hall are the envy of all design-savvy Instagrammers and Pinteresters the world over.
It seems minimalism is out, and print, texture, pattern, embroidery, clashes and OTT accessories are so, so in.
But, how are we to go about incorporating this into our homes? Well, the red thread linking all the swoon-worthy, chock-a-block interiors taking over our social media feeds is clutter.
Curated clutter, nonetheless, carefully styled to achieve a treasure trove-like aesthetic, complete with tumbling greenery, jewel-toned walls and richly patterned sofas with cushions that must not (and I repeat, not) match by any stretch of the imagination.
Displaying your belongings in an imaginative, artful way is your ticket to creating a completely personal design haven, according to Peter Erlandsson, director of iconic Scandi brand, String.
Erlandsson says: "I believe we should all take pride in the objects we have collected throughout our lives. Whether it's a collection of specific objects like crockery or crystal ware, or just sentimental bits and pieces, give your clutter a new lease of life. Every ornament, shell, fridge magnet and dog-eared book can make up a mosaic of colourful references to your life."
Interiors: The queen of clutter

Show all 2
One of Erlandsson's key tips asks us to "treat shelves like canvases, and create works of art on top of them with styled 'clutter'. Not only is it fun to create your own, organic and changing art work from your own knick-knacks, but it is a great way to regain floor space."
The notion of a styled shelf has taken the interiors industry by storm, and now even has a book to its name. Or rather does Martha Roberts, an award winning journalist, blogger and author of Shelfie: Clutter-clearing Ideas for Stylish Shelf art.
The book details the way styling your most beloved possessions can bring a sense of personality to your home or workspace, suggesting desks as another platform for experimenting with this contemporary art form.
There is no reason why such attention to detail should be confined to living rooms or bedrooms. According to the design team at Tom Howley, maker of bespoke, shaker-style kitchen cabinetry, the popularity of open shelving in kitchens has reached a record high.
Sophie Hartley, a senior designer at the company, says: "Open shelving gives a lighter feel to the kitchen, and works well set amongst traditional, opaque kitchen cabinetry. It creates a space to style crockery, vases or ornaments to provide a point of interest and showcase the personalities of those who live there.
"We are seeing a real increase in popularity of open shelving amongst our clientele, who want to carry the aesthetic of the rest of their homes into the kitchen by displaying their most beautiful belongings on open shelving."
A true marker of this widespread movement is the design principles behind Kinn Living's product offering. The mother-and-daughter-run brand specialises in organic, non-toxic skincare and eco cleaning products with a difference.
The bottles are beautiful, and are designed to be left on the kitchen or bathroom counters as intentional clutter. The products are available with colourful accents of teal, the ubiquitous millennial pink, and soothing lavender.
With a range of skincare products, kitchen cleaner, floor wash and washing-up liquid all crowned with somehow clinical yet colourful labels, the standard cleaning cupboard full of hideous sprays and washes common in British homes may be nearing the end of its shelf life.
It's time to start taking pride in your belongings. Rather than squireling away your most prized possessions, why not enjoy them on a daily basis?
The displays you will create will spur conversation with guests and allow you to reflect on the memories associated with the objects and trinkets.
So, unpack your wedding china from its dusty box, unearth the ornaments collected on your travels, and get styling.
Register for free to continue reading
Registration is a free and easy way to support our truly independent journalism
By registering, you will also enjoy limited access to Premium articles, exclusive newsletters, commenting, and virtual events with our leading journalists
Already have an account? sign in
Join our new commenting forum
Join thought-provoking conversations, follow other Independent readers and see their replies