The Independent's journalism is supported by our readers. When you purchase through links on our site, we may earn commission.
Hyundai pulls viral zero emission car ad featuring man attempting suicide
Daughter of man who killed himself in a car 'left feeling sick and empty' on viewing video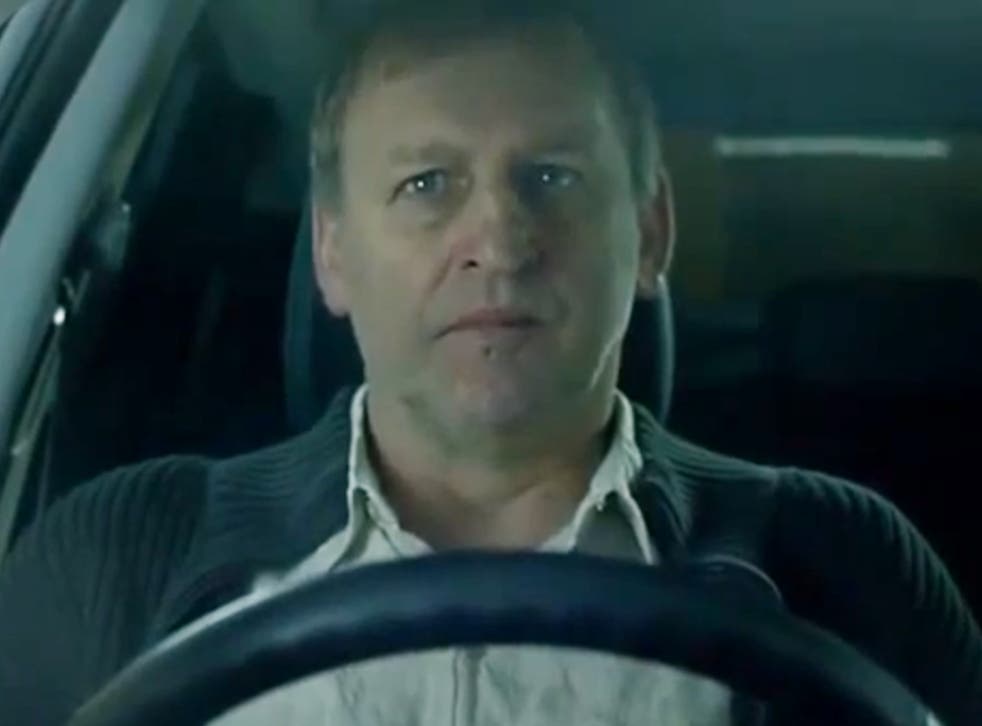 A car advert which features a man attempting suicide in his garage before being thwarted by a zero emission engine has been pulled after prompting fierce criticism.
The viral campaign for Hyundai, which was posted online last week, includes a graphic depiction of a man trying to end his life. The South Korean car company pulled the advert this afternoon after an advertising creative whose own father committed suicide in the same way launched a passionate online attack on it.
Holly Brockwell, a freelance advertising creative from London, today posted an open letter to Hyundai and their advertising agency, Innocean on her blog. It has already been read 50,000 times.
It says: "As an advertising creative, I would like to congratulate you on achieving the visceral reaction we all hope for. On prompting me to share it on my Twitter page and my blog. I would not like to congratulate you on making me cry for my dad."
She continued: "When your ad started to play... I began to shake. I shook so hard that I had to put down my drink before I spilt it. And then I started to cry."
She said the advert had left her feeling sick and empty, adding: "I understand better than most people the need to do something newsworthy, something talkable, even something outrageous to get those all-important viewing figures. What I don't understand is why a group of strangers have just brought me to tears in order to sell me a car. Why I had to be reminded of the awful moment I knew I'd never see my dad again, and the moments since that he hasn't been there. That birthday party. Results day. Graduation."
Ms Brockwell told The Independent: "It's worse because I work in the advertising industry and I know the pressure to get a good response, but that's not the way to do it."
The Guardian has also come under fire after it picked the video as one of the 'best adverts of the week' in a column. The text has now been changed, but it originally said: "In order to demonstrate the benign nature of the advertised vehicle's emissions, we find out what happens when a desperate man feeds his exhaust pipe into the car in a bid to end his life. Mind you, as he trudges back to his house to continue his meaningless existence, it doesn't seem likely that the car has saved his life for very long - unless, of course, his suicide attempt was prompted by despair about global warming."
Guardian writers were among those who criticised the paper's choice. Ben Goldacre tweeted: "@hyundai suicide advert is almost surreally irresponsible...Why do the Guardian praise it?
Innocean was unavailable for comment at the time of writing, but a Hyundai spokeswoman said: "Hyundai understands that the video has caused offence. We apologize unreservedly. The video has been taken down and will not be used in any of our advertising or marketing."
A Guardian News & Media spokeswoman said: "The Guardian's weekly 'Ad break' section takes a look at the latest new ads from around the world. However, it was inappropriate to include the Hyundai 'Pipe Job' advert in this round-up and it has now been removed from our website."
*If any of the content of this story affects you, the Samaritans are available to talk 24 hours a day, 365 days a year.
Register for free to continue reading
Registration is a free and easy way to support our truly independent journalism
By registering, you will also enjoy limited access to Premium articles, exclusive newsletters, commenting, and virtual events with our leading journalists
Already have an account? sign in
Register for free to continue reading
Registration is a free and easy way to support our truly independent journalism
By registering, you will also enjoy limited access to Premium articles, exclusive newsletters, commenting, and virtual events with our leading journalists
Already have an account? sign in
Join our new commenting forum
Join thought-provoking conversations, follow other Independent readers and see their replies