Lynx advert features gay kiss in Australia
The brand has been criticised for sexism in its past campaigns
Lizzie Dearden
Friday 09 January 2015 16:44 Comments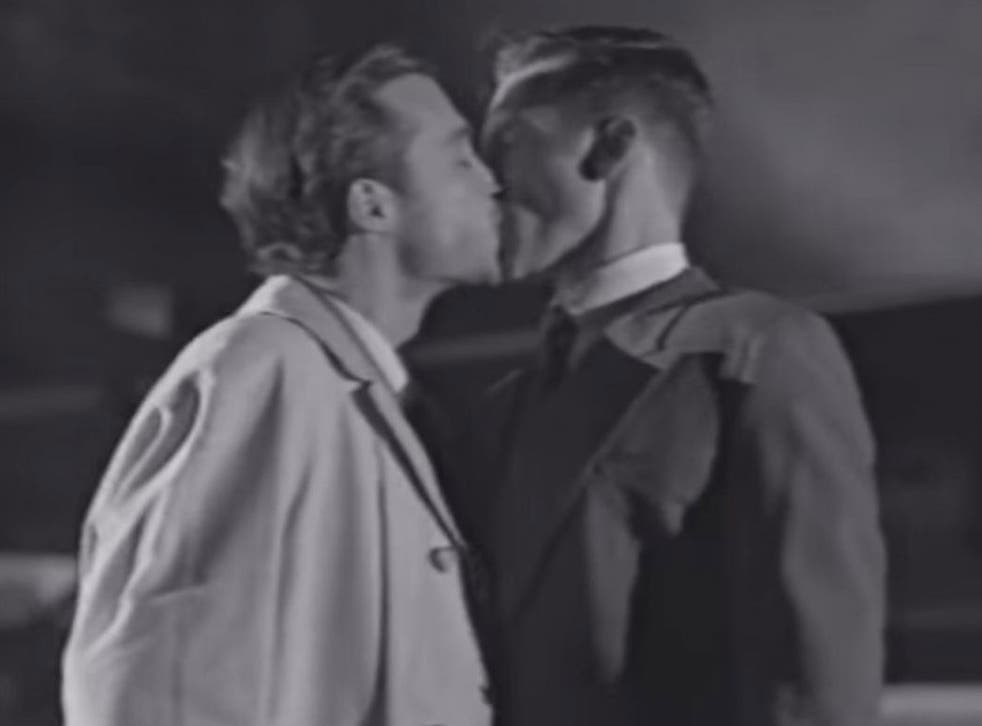 Lynx has featured a gay kiss in an advert for its hair products in Australia.
The brand appears to be pioneering a new strategy after having past campaigns labelled "sexist" and even banned in the UK for objectifying women.
Its infamous "Lynx effect" adverts saw average-looking men dragged into the sea by mermaids, chased by thousands of bikini-clad women and causing angels to fall from heaven because of their irresistible £2.50 body spray.
But the latest advert seems to take a more inclusive approach.
A man is seen sitting on his sofa, flicking through television channels featuring different versions of himself as the narrator urges him to "make the most of your hair, while it's still there".
Showing the perfectly-coiffed man in an action film, cartoon and White House political drama, the voice-over says: "Go out, see amazing things, get an amazing job, kiss the hottest girl, or the hottest boy, experiment with your hair and learn from your mistakes."
The "hottest girl" appears in a black and white film noir, kissing the man passionately but briefly, before he turns around and immediately kisses the dapper gentleman to his right on the lips.
The video quickly cuts away to a glam rock band but the moment did not go unnoticed by viewers.
Lynx's YouTube channel has been flooded by commenters praising the advert, which was also shown on Australian television.
"I love that they just showed two men kissing like it's the most normal thing in the world, just the way that it should be," one wrote.
Here is some of the reaction from Twitter.
Register for free to continue reading
Registration is a free and easy way to support our truly independent journalism
By registering, you will also enjoy limited access to Premium articles, exclusive newsletters, commenting, and virtual events with our leading journalists
Already have an account? sign in
Join our new commenting forum
Join thought-provoking conversations, follow other Independent readers and see their replies