Matthew McConaughey signs advertising deal with Lincoln Motor Company and joins host of A-list actors selling cars
'The Lincoln Lawyer' star is continuing a recent Hollywood tradition
Tim Walker
Thursday 21 August 2014 19:37 Comments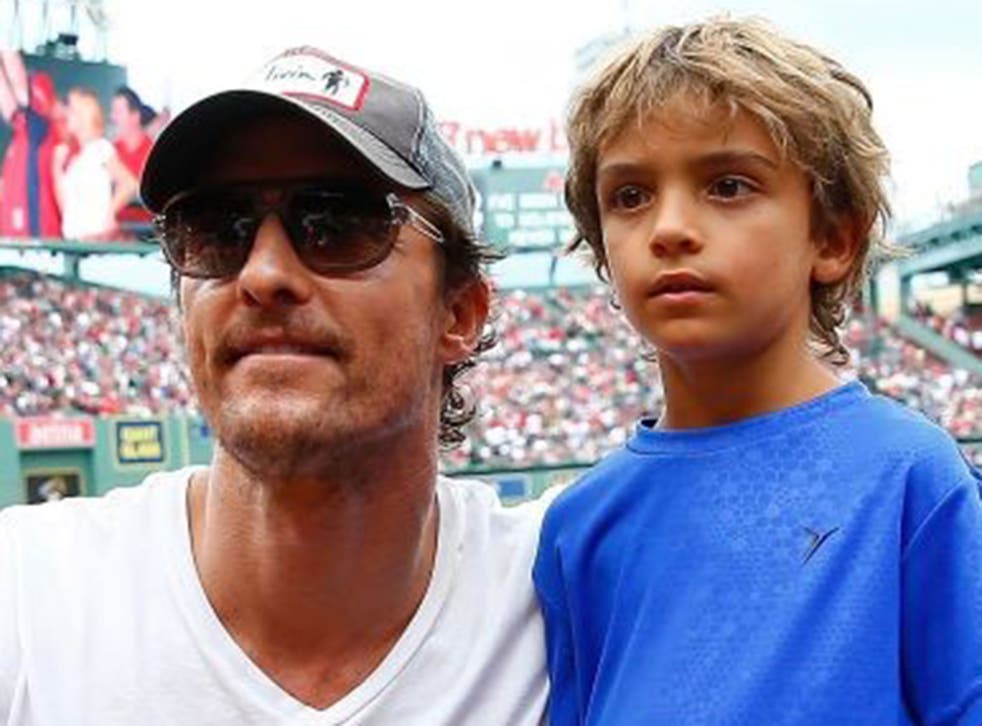 It's a far cry from the used car salesman buttonholing potential buyers on the forecourt. The Oscar-winning actor Matthew McConaughey has signed a multi-year deal to appear in television and digital advertisements for the Lincoln Motor Company, making him the latest in a string of Hollywood stars to lend their name to a car brand.
Lincoln says the first ads featuring the 44-year-old actor behind the wheel of its new sports utility vehicle, the MKC, will appear next month. In a promotional video previewing the ads, McConaughey said Lincoln, a subsidiary of Ford, is "a classic, iconic American brand… I like the history, I like that it's American-made." In an accompanying press release, he added: "It was clear from the start [Lincoln] appreciated me as an individual… and I would be able to be myself in this collaboration."
McConaughey and Lincoln have been co-stars before. The Texas-born actor won an Oscar earlier this year for his portrayal of the early Aids patient and activist Ron Woodroof in Dallas Buyers Club, but his recent career renaissance is often said to have stemmed from his 2011 film, The Lincoln Lawyer, in which he played a semi-scrupulous lawyer who worked from the back seat of a Lincoln Town Car.
The first of McConaughey's Lincoln advertisements has been shot in and around his native Austin, by the Danish director Nicolas Winding Refn, who won the Best Director award at the 2011 Cannes Film Festival for his art-house thriller Drive, starring Ryan Gosling.
Refn isn't the only major director to work on a car commercial this year: Gus Van Sant, director of Good Will Hunting and Milk, was recently at the helm for a series of advertisements for BMW's new hybrid sports car, one of which was narrated by the Boardwalk Empire star Michael Pitt.
Car firms have used A-list voiceovers in their commercials for several years. Jon Hamm has been the voice of Mercedes since 2010, the same year that Nissan hired Robert Downey Jr. Jeff Bridges began narrating Hyundai commercials in 2007. Clint Eastwood famously lent his gravelly vocal chords to Chrysler's 2012 Super Bowl half-time ad, "It's half-time in America".
Meanwhile, Charlie Sheen embraced his bad-boy persona while appearing in a recent Fiat commercial, "House Arrest", in which he speeds around inside his luxury mansion in the Italian brand's compact 500 model – while wearing an ankle tag.
Jaguar hired three British actors – Tom Hiddleston, Mark Strong and Sir Ben Kingsley – to appear in its 2014 Super Bowl campaign as great British villains. The marque's commercials are currently voiced by Benedict Cumberbatch.
In a yet more elaborate stunt, last year Jaguar hired the actors Damian Lewis and Shannyn Sossamon for a 13-minute action film advertising its new F-Type convertible.
Register for free to continue reading
Registration is a free and easy way to support our truly independent journalism
By registering, you will also enjoy limited access to Premium articles, exclusive newsletters, commenting, and virtual events with our leading journalists
Already have an account? sign in
Join our new commenting forum
Join thought-provoking conversations, follow other Independent readers and see their replies