Stephen Hawking, Go Compare and a brief history of selling out
Great reputation versus a fat fee? Some celebrities should go compare their options, says Simon Usborne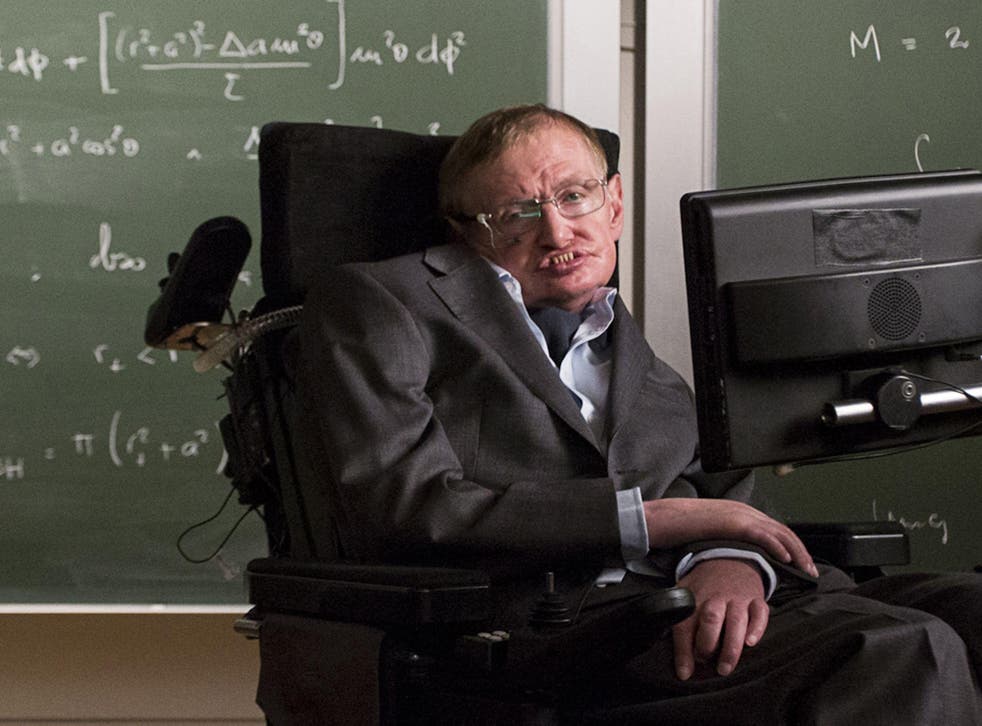 Stephen Hawking, internationally-renowned theoretical physicist, has apparently been inspired by Sue Barker and Louie Spence to appear in the latest episode of the world's most annoying adverts. No really. The professor stars in a new, one-minute spot for Go Compare, the website better known for its opera-singing mascot Gio than whatever it sells (something to do with insurance).
The Cambridge cosmologist tells a rapt audience that he has "calculated and formalised the exact conditions needed to generate a supermassive black hole". A man asks what the professor will do with it. Cut to Gio, who aurally assaults a couple on a high street before a black hole appears and consumes him. Hawking, the latest celebrity to dispatch the singer (Barker did it with a rocket launcher) ends the ad with a computer-generated "Ha ha ha."
It is approaching funny, to be fair to Hawking, but that a figure of his stature is shilling for a price comparison website shows how pervasive the celebrity ads have become. Why? There are the obvious financial incentives. Kevin Bacon's "six degrees" (of exasperation) adverts for Everything Everywhere, which are grating enough to make one skip the cinema and switch phone contracts, may have something to do with the loss of his life savings to the fraudster Bernie Madoff. But Hawking? Surely he's still raking in Brief History royalties. Just last month he won a £2m science prize after earlier confirming his eminence with a stirring plea for curiosity at the Paralympics opening ceremony.
The professor explained his appearance, possibly via Gocompare's marketing department, thus: "I am a fan of the Gocompare.com adverts, but I am also an opera fan, so I was delighted to be given the opportunity to help save the nation and silence Gio. I hope the public find it as funny as I did."
As a scientist beyond compare, it's hard at least to imagine the ad harming Stephen's rep. But does Bacon's current banal ubiquity enhance him as a film actor? What about Robert Webb? Just as the comedy actor's latest series of Peep Show gathers top praise even by its own high standards, he steps in for that meerkat in an unfunny ad for another insurance website. In a "touchy" rant on his Twitter feed, Webb responded to the grief he said he'd received as a result: "Might make a NYR of not checking replies first thing in the morning. Turns out that pissed critics can really spoil a good poo."
Perhaps we should pause before upbraiding celebs for banking millions for a couple of days' work. Wouldn't you? But we cannot excuse Brad Pitt, whose mumbling turn for Chanel has been so rightly ridiculed because it's not only rubbish but, unlike marginally less nauseating cameos such as Bacon's or Hawking's, it commits the gravest crime of taking itself seriously. In the meantime, you creatives, if not fewer dignity-sapping celebrity ads in 2013, please may we at least have better ones?
Join our new commenting forum
Join thought-provoking conversations, follow other Independent readers and see their replies