This isn't just any grumpy picture... Tracey Emin features in new M&S advert advertising campaign
Adam Sherwin
Sunday 18 August 2013 22:16 Comments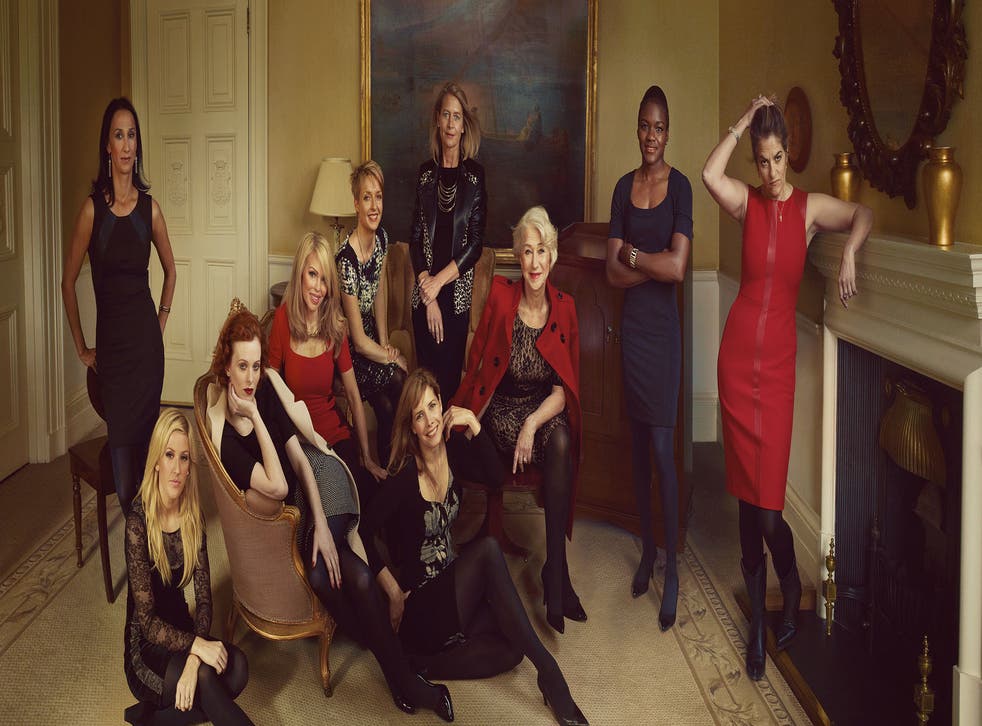 Tracey Emin's transformation from establishment-shaking rebel to middle England treasure appears complete after the artist was chosen to feature in a new Marks & Spencer advertising campaign featuring "outspoken women".
Emin joined Dame Helen Mirren, Nicola Adams, the Olympic boxing champion and acid attack victim Katie Piper for an elegantly-styled group shot launching the Autumn campaign, taken by the celebrity photographer Annie Leibovitz.
Emin revealed her love for the homely high-street chain, which saw its shares tumble in January following a steep decline in clothing sale.
"I said yes straightaway," said Emin, after the shoot at Cliveden, the Buckinghamshire mansion. "I shop a vast amount at Marks &Spencer, and I spend half my life in its pyjamas. I've got a Marks &Spencer credit card. I liked the fact the campaign was all about different women. It's not about what you look like, it's about what you do."
The Britain's Leading Ladies campaign, which also features Helen Allen, named the 2011 nurse of the year and pop star Ellie Goulding, replaces M&S's previous televisions, which starred Twiggy.
Steven Sharp, M&S marketing chief, said the campaign's message was not feminist but "womanist…designed to celebrate women. To whom clothes are presumably important."
Register for free to continue reading
Registration is a free and easy way to support our truly independent journalism
By registering, you will also enjoy limited access to Premium articles, exclusive newsletters, commenting, and virtual events with our leading journalists
Already have an account? sign in
Join our new commenting forum
Join thought-provoking conversations, follow other Independent readers and see their replies