BBC 'bias' in Brexit coverage defended by former political editor Nick Robinson
Members of both camps have complained in tweets, letters and emails about the broadcasters supposed bias
Sam Blewett
Tuesday 04 April 2017 00:10 Comments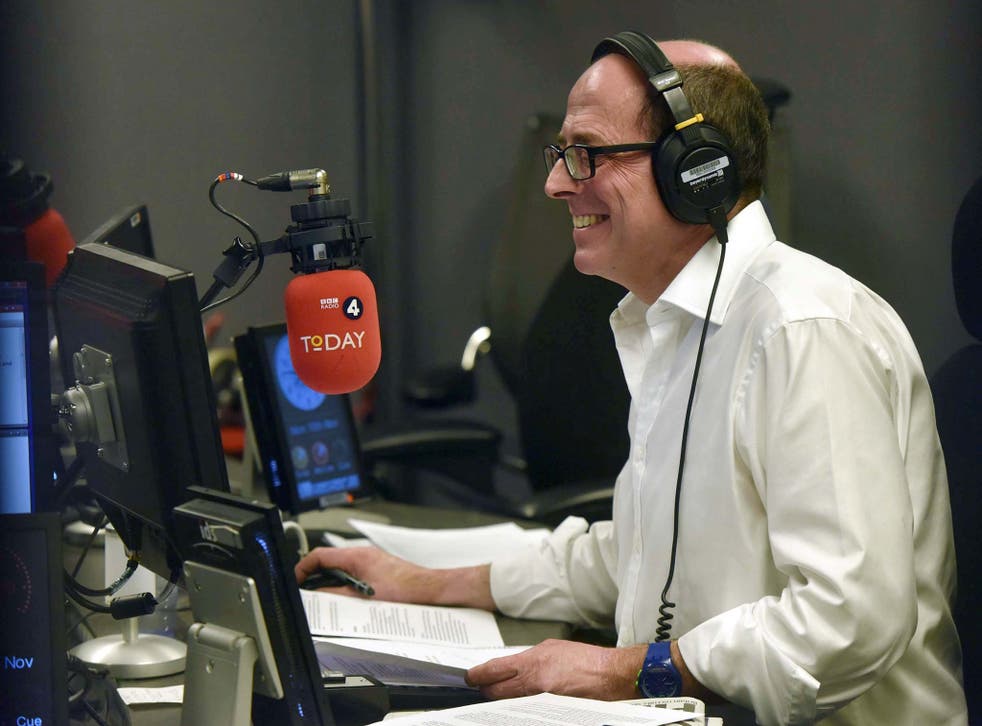 The BBC's Nick Robinson has told Remainers and Leavers to lay off the broadcaster as it asks tough questions during Britain's exit from the EU.
The presenter of Radio 4's Today programme said critics should "leave it out" and "remain calm" because the corporation is no longer obliged to balance the two sides of the argument now that the referendum has taken place.
Mr Robinson, who was the BBC's political editor for more than a decade, said the broadcaster instead has a duty to its viewers to explain, analyse and scrutinise the "most significant policy decisions to be taken in decades".
Writing in the Radio Times, he said: "The BBC's job is not to look over its shoulder wondering whether a report, interview or discussion will provoke letters of complaint or a tide of tweets from Remainers or Leavers - who, like fighters who emerge after months of hiding in a bush, seem not to accept that the war is over.
"Our job, instead, is to keep our eyes firmly fixed on the audience as a whole - the people we serve - who, in the main, are not members of political parties or campaigns or, indeed, people who would dream of defining themselves by how they voted in the referendum."
Members of both camps have complained in tweets, letters and emails about supposed bias in the BBC's coverage.
Some criticised a lack of Brexit supporters' voices in the week that Article 50 was triggered, despite prominent campaigners such as Boris Johnson and Michael Gove being "remarkably reluctant" to be interviewed on the subject, the journalist said.
Pro-EU marchers also complained that a rally in support of the union failed to be widely reported even though it appeared on all BBC news outlets, he added.
PA
Register for free to continue reading
Registration is a free and easy way to support our truly independent journalism
By registering, you will also enjoy limited access to Premium articles, exclusive newsletters, commenting, and virtual events with our leading journalists
Already have an account? sign in
Join our new commenting forum
Join thought-provoking conversations, follow other Independent readers and see their replies