Tim Davie: BBC needs 'radical shift' and staff must be impartial on social media says new director-general
Broadcaster to crack down on staff expressing opinions on social media in renewed focus on impartiality 
Chris Baynes
Friday 04 September 2020 00:25 Comments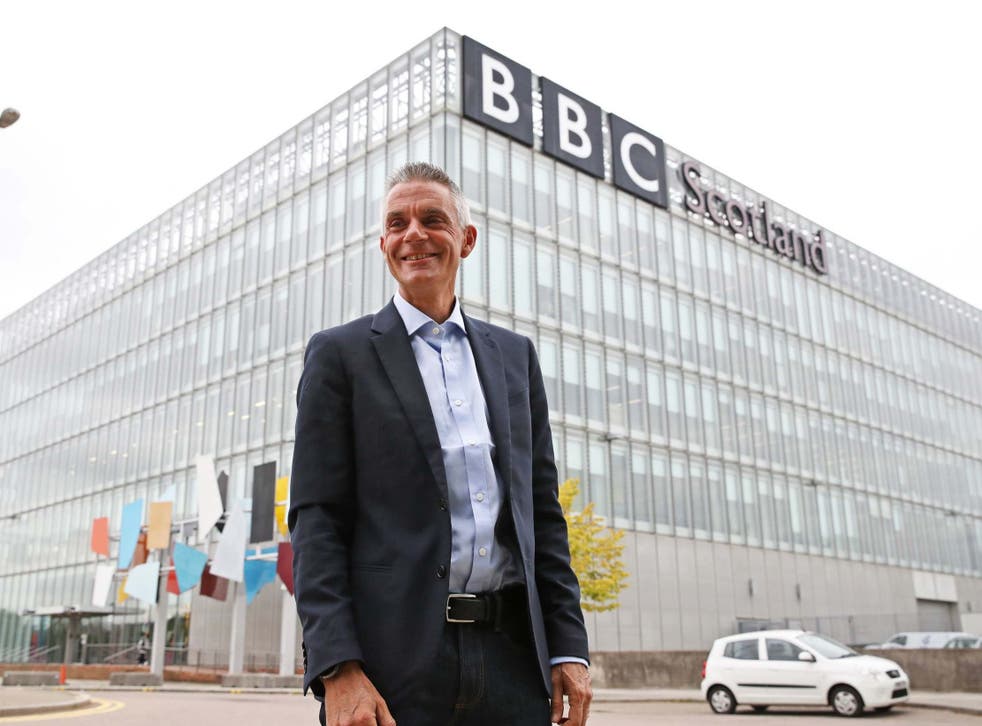 The BBC must undergo a "radical shift" to better represent the UK, its new director-general has warned as he announced a crackdown on staff posting their opinions on social media.
Tim Davie said the corporation had "no inalienable right to exist" and must ensure it was delivering value to "each member of the public" regardless of age, political views or geography.
In his first speech since taking the job, he suggested the corporation could consider slashing its output by a fifth and warned BBC channels could be axed "if they do not offer value to our audiences".
But he told staff he was against moving to a subscription model, which he said would make "would make us just another media company" that "serves the few".
"There is no room for complacency," Mr Davie said in a speech in Cardiff. "The truth is that for all our extraordinary efforts there is significant risk. If current trends continue we will not feel indispensable enough to all our audience. We must evolve to protect what we cherish."
The BBC's current funding model is guaranteed until December 2027, but the government is consulting on decriminalising non-payment of the licence fee. Boris Johnson's government reportedly wants to axe the fee entirely and replace it with a subscription model.
Mr Davie said of such a move: "We could make a decent business out of it, and I suspect it could do quite well in certain postcodes, but it would make us just another media company serving a specific group."
The director-general also outlined a renewed focus on impartiality following accusations of bias from both sides of the political divide.
"If you want to be an opinionated columnist or a partisan campaigner on social media then that is a valid choice, but you should not be working at the BBC," he told staff.
New "rigorously enforced" social media rules would be issued to BBC employees in the coming weeks, as well as guidance on impartiality and a "clearer direction on the declaration of external interests", Mr Davie said.
He stressed the new focus on impartiality was "not simply about left or right" but more about "whether people feel we see the world from their point of view".
In March, Oliver Dowden, the culture secretary, accused the BBC of having a "narrow urban outlook".
Mr Davie said he wanted the corporation's programmes to "a wider spectrum of views, pushing out beyond traditional political delineations and finding new voices from across the nation".
"I want staff to spend much more time outside the BBC listening to those who pay for us," he added.
The new director-general, who left his role as BBC Studios chief executive to take over from Tony Hall on Tuesday, also raised the prospect of major further cuts to the corporation's budget.
The BBC announced plans earlier this year to cut 900 jobs from its news operations, including at Newsnight, Radio 5 Live, the World Service, online, and regional TV and radio.
Mr Davie said: "We are going to look in all areas and identify how we can have more impact by making less. I want us to consider what we would do if we could only make 80 per cent of our current hours. What would we stop? To be very clear, this is not about cuts to save money, it is about re-allocating funds to where they generate the most value – to ensure that we make our output world-beating and utterly distinctive."
Mr Davie said there were "no short-term plans to shut channels or radio networks," but added: "If we want to launch a new offer, and we will consider our options, it would need to use the current space. And, as we move further towards an online world we will not hesitate to close channels if they do not offer value to our audiences."
Register for free to continue reading
Registration is a free and easy way to support our truly independent journalism
By registering, you will also enjoy limited access to Premium articles, exclusive newsletters, commenting, and virtual events with our leading journalists
Already have an account? sign in
Join our new commenting forum
Join thought-provoking conversations, follow other Independent readers and see their replies