Intruders gain access to BBC studio during live broadcast
Tom Batchelor
Saturday 04 March 2017 02:38 Comments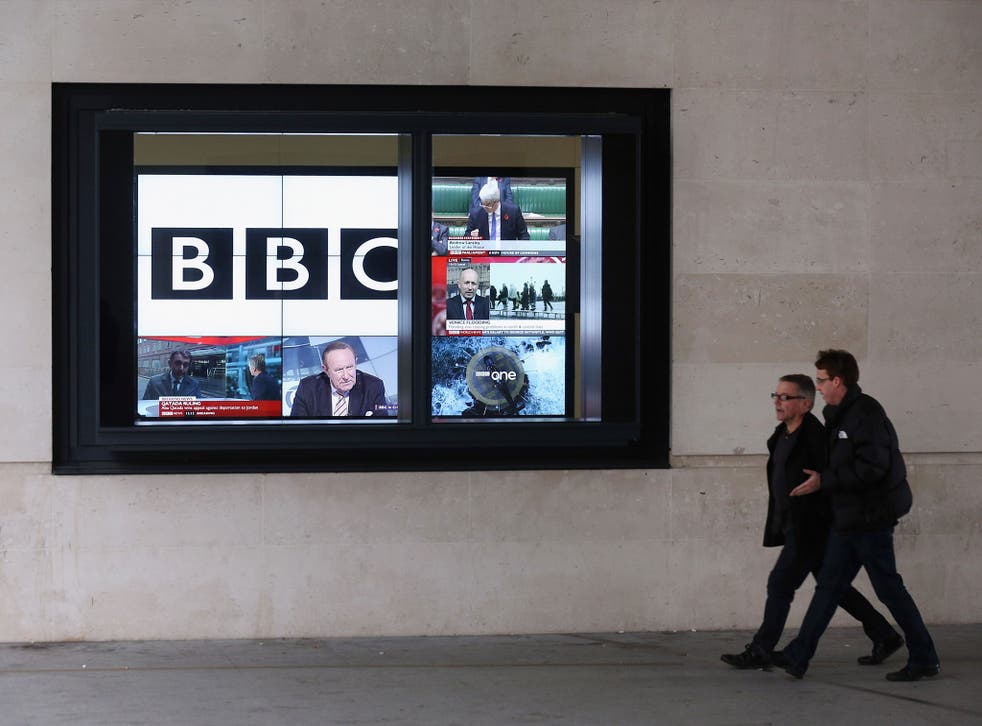 The BBC is investigating after five people gained access to a studio during a live television broadcast.
The incident, at Broadcasting House in central London, happened at around 7.30pm on Friday.
The corporation said the unidentified group entered the studio where the BBC News channel was filming but they did not disrupt the broadcast.
A BBC spokeswoman said: "We take security very seriously and are urgently investigating how several individuals were able to gain access to a studio.
"No one was hurt and there was no interruption to broadcasts.
"We have already taken further security measures and will take any other necessary steps."
The intruders left "of their own accord", a report on the BBC News website said.
The last reported intrusion into a BBC studio was in 1999 when a 20-year-old unemployed man broke into the corporation's newsroom.
He reportedly jumped over the turnstiles at the former BBC headquarters in Television Centre, west London, before threatening to kill members of staff.
Register for free to continue reading
Registration is a free and easy way to support our truly independent journalism
By registering, you will also enjoy limited access to Premium articles, exclusive newsletters, commenting, and virtual events with our leading journalists
Already have an account? sign in
Join our new commenting forum
Join thought-provoking conversations, follow other Independent readers and see their replies