BBC to set up team to debunk 'fake news' stories
'The BBC can't edit the internet, but we won't stand aside either', James Harding tells staff
Gabriel Samuels
Friday 13 January 2017 17:54 Comments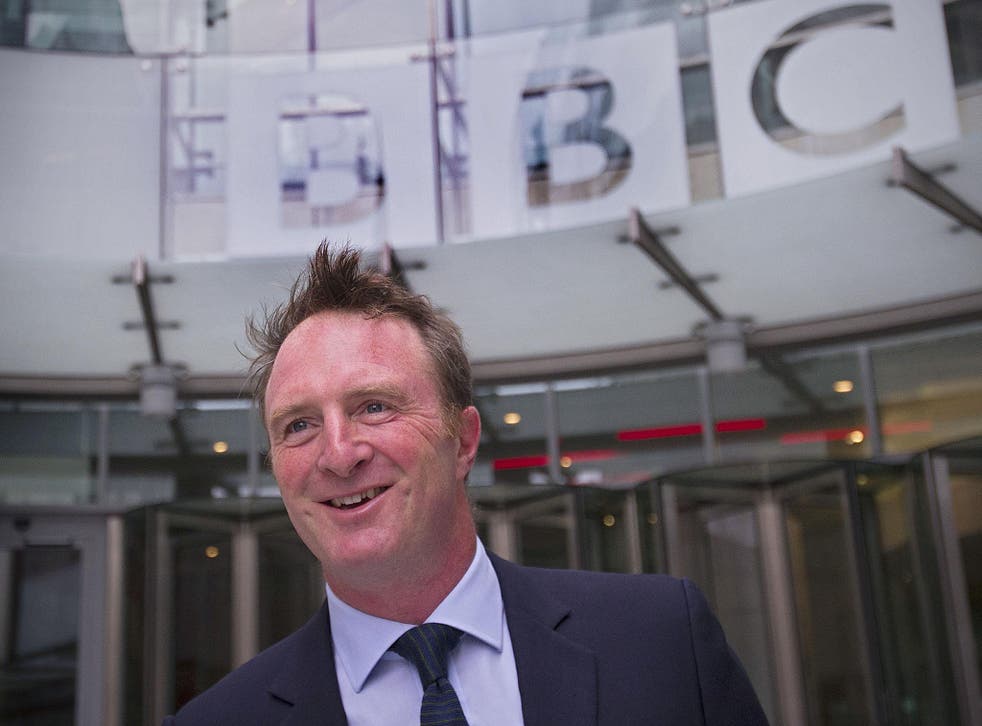 A 'fake news' debunking team is to be set up by the BBC to tackle a recent increase in false news stories appearing across the web, the corporation has confirmed.
The BBC's news and current affairs editor James Harding told staff the corporation will increase its commitment to dealing with "deliberately misleading stories masquerading as news".
He said BBC News' Reality Check outlet, which was used to check facts during the US election campaign, will become a permanent and widely-used feature while a team of analysts tackles false information on social media.
The rapid proliferation of unverified fake news on social networking sites such as Facebook over the past year has raised pressing questions about the future of news media. In December, Facebook unveiled new measures allowing users to flag up stories they believe to be fake.
During President-elect Donald Trump's recent press conference, he accused CNN of producing fake news and refused to answer questions from a reporter.
In a speech to BBC staff, Mr Harding said: "The BBC can't edit the internet, but we won't stand aside either."
"We will fact check the most popular outliers on Facebook, Instagram and other social media… where we see deliberately misleading stories masquerading as news, we'll publish a Reality Check that says so."
"We want Reality Check to be more than a public service, we want it to be hugely popular. We will aim to use styles and formats – online, on TV and on radio – that ensure the facts are more fascinating and grabby than the falsehoods. "
Professor Charlie Beckett from LSE's Department of Media and Communications told the Independent that while the BBC's new scheme was a positive step, it would be unable to halt the steady stream of fake news in the long run.
"Initiatives like this will help: it's clearly part of a strategic shift by the BBC, and should solve the problem of news units having to do their fact-checking in isolation," he said. "If you look at Channel 4, they have tried to do a similar thing, and various new tech start-ups are working in a similar field. It's important that public service broadcasters are taking action to combat misinformation.
"But the problem with fake news is that a lot of people on the internet aren't bothered that it's fake, because they're angry or they find it amusing. This isn't a particularly new thing, it's always been the case in one form or another, making it hard to fully eradicate.
"All you can really do is give people who want to avoid fake news the right tools to do so, and present them with the truth. That is the starting point."
Debunked myths and fake news stories

Show all 25
The corporation is also planning to commission more in-depth analysis pieces and create more data journalism, which Mr Harding described as "slow news".
"Normal rules disrupted by low growth and high inequality; technological innovation spurring behavioural change and job insecurity; identity politics supplanting the old parties and fuelling narratives of exclusion," he continued.
"We also need to explain what's driving the news. We need slow news, news with more depth – data, investigations, analysis, expertise – to help us explain the world we're living in."
The BBC's plans also include establishing an expert network by drawing on staff across the corporation and creating an "intelligence unit" within the World Service.
Register for free to continue reading
Registration is a free and easy way to support our truly independent journalism
By registering, you will also enjoy limited access to Premium articles, exclusive newsletters, commenting, and virtual events with our leading journalists
Already have an account? sign in
Join our new commenting forum
Join thought-provoking conversations, follow other Independent readers and see their replies