Channel 5 tilts at Channel 4 with 'emotional' post-Richard Desmond rebrand
Viacom promises to revitalise the network with a double-digit increase in its programming budget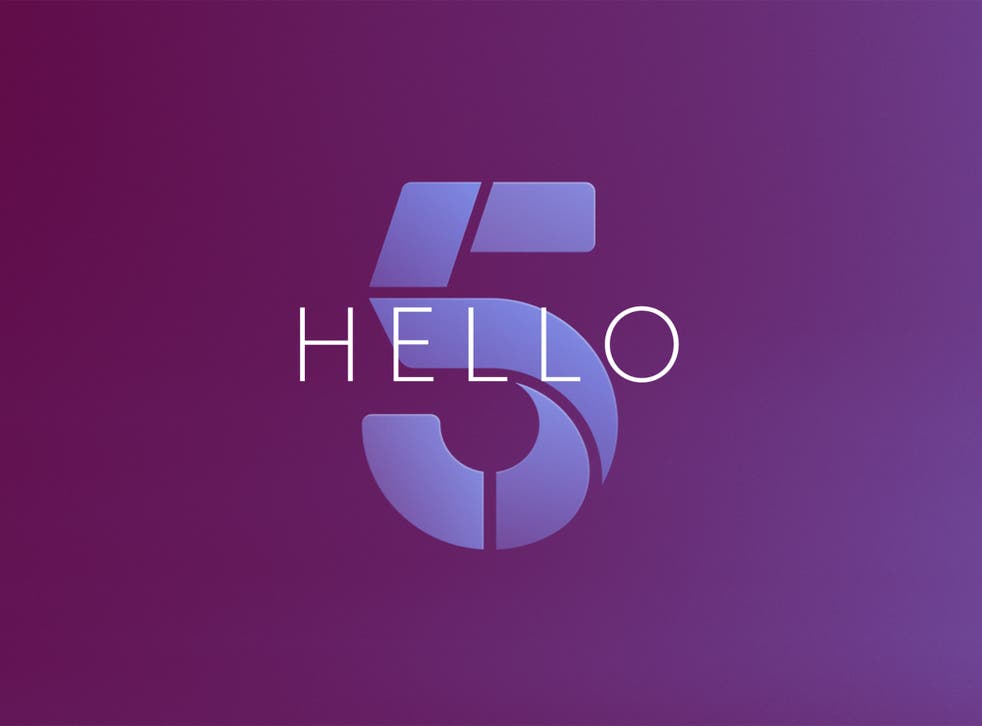 Channel 5 might be notorious as the home of Celebrity Big Brother's raucous antics. But now the broadcaster will mark its liberation from Richard Desmond's ownership with a radical rebrand under the new mission statement - "Spirited TV with an Emotional Heart."
Viacom, the US giant which bought the UK's fifth public service broadcaster from publishing magnate Desmond in 2014 for £450m, has unveiled an overhaul of Channel 5's "brand identity" after promising to revitalise the network with a double-digit increase in its programming budget.
The owner of MTV, Nickelodeon and Comedy Central, Viacom has pledged to increase the amount of homegrown entertainment and factual programming on 5, which this week drew 3.5m viewers, its highest audience for more than a year, for its latest US import, a reboot of The X Files.
Channel 5, now incorporating three sister channels, was the only UK free-to-air network to increase its audience share amongst 16-34 age viewers last year. But many viewers still associate the 19 year-old channel with imports and the late-night soft porn of its earliest incarnation.
So on 11 February, viewers will see the result of Viacom's plan to "create a stronger brand positioning and personality for Channel 5 that better reflects the creative range of its content".
The unveiling of a "refresh", which will "better showcase the improving range and quality of its schedules" is designed to position the broadcaster as a "bold and playful challenger brand."
A set of colourful on-screen idents and "abstract animations" will display 5's new core brand values: "Bold, Colourful, Creative, Entertaining and, above all, Spirited."
However the new logo may remind viewers of the previous on-screen identity of Channel 4, 5's great rival. Last year Channel 4 ditched its signature numeric logo, built from colourful blocks, when it unveiled a "brave" new on-screen look.
Channel 5 has introduced a "newly dynamic logo which, for the first time, is segmented into five parts and animated, enabling it to move, separate and take on different colours and textures in keeping with different moods and styles of content."
The effect is not dissimilar from the design cast-off by Channel 4. Channel 5 said its new logo can be "easily adapted for use on multiple screens and platforms", reflecting the changing ways that its audience watches shows.
The rebrand will be backed up by new programming. Channel 5 will build on breakthrough shows such as Stone Age social experiment 10,000 BC, a joint commission with MTV, history series Britain's Bloodiest Dynasty and Lip Sync Battle UK, a musical reality show competition which attracted 2.5m viewers.
The 10 per cent budget increase will support new comedy, including a UK version of cult US hidden-camera show, Impractical Jokers and 5's commitment to UK-originated children's programmes.
"The rebrand is a sign we're moving in the right direction under Viacom. We've got under the bonnet and the engine is moving a lot better," said a source.
Jo Bacon, Vice President, Marketing, at Channel 5, said: "Our core proposition is Spirited TV, with emotional heart, reflecting the diverse, lively, colourful and creative content that has been the driving force behind our new strategic approach." The rebrand would "enhance our appeal to both a younger and more upmarket audience", Ms Bacon said.
Ben Frow, Channel 5 Director of Programmes, said: "Our programming is heavily viewer-led, reflecting the topics, themes and issues that are important to our audience. We have made significant progress in diversifying our schedule, producing shows that strongly resonate with our viewers. We will continue to evolve, building on our compelling and spirited factual programming to expand further into comedy and entertainment in 2016."
Register for free to continue reading
Registration is a free and easy way to support our truly independent journalism
By registering, you will also enjoy limited access to Premium articles, exclusive newsletters, commenting, and virtual events with our leading journalists
Already have an account? sign in
Register for free to continue reading
Registration is a free and easy way to support our truly independent journalism
By registering, you will also enjoy limited access to Premium articles, exclusive newsletters, commenting, and virtual events with our leading journalists
Already have an account? sign in
Join our new commenting forum
Join thought-provoking conversations, follow other Independent readers and see their replies