Confessions of a rock photographer: how the Stones led me astray
For years she has photographed the rich and famous but kept her own life strictly private. Now a new film opens the shutter on Annie Leibovitz's drug addiction, love life and delayed motherhood. Andrew Johnson reports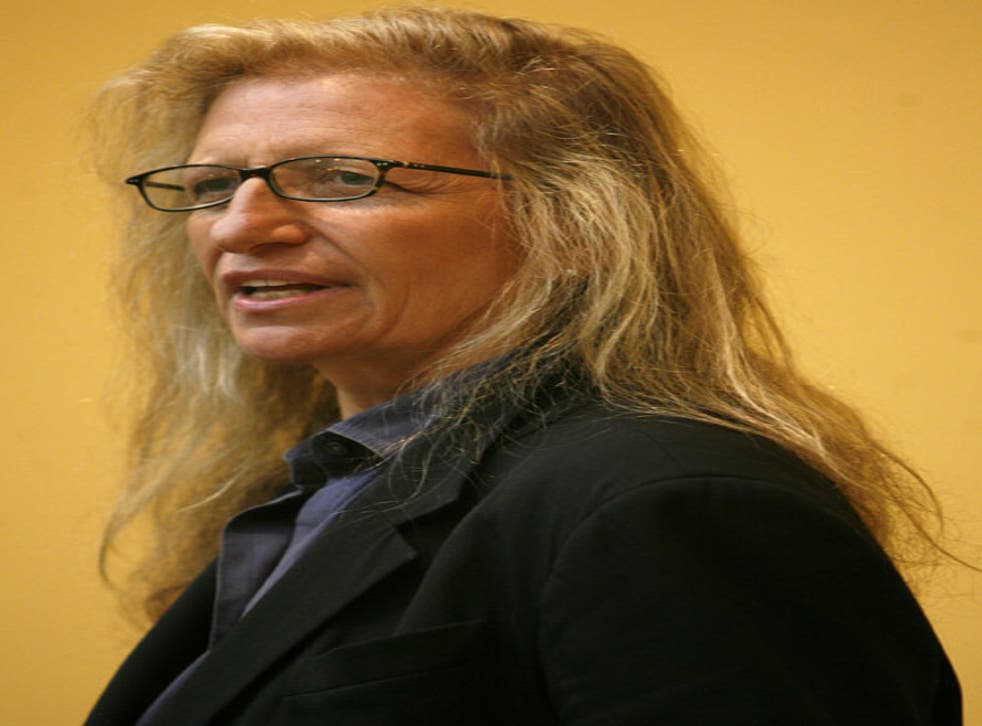 The photographer Annie Leibovitz has contributed much to what we know as celebrity culture with her stylised images of the rich and famous for the covers of magazines such as Rolling Stone, Vanity Fair and Vogue.
But despite her celebrity connections she has remained intensely private herself. Now a film made by her sister Barbara, to be shown in the UK for the first time next month, shows the photographer at her most frank, revealing details of her drug addiction – which began while she covered the Rolling Stones' 1975 American tour – her relationship with the writer Susan Sontag, who died in 2004, and her three children, the first of whom she had at the age of 51.
In the film, Life Through a Lens, Jann Wenner, the founder of Rolling Stone magazine, says he tried to talk Leibovitz out of going on tour with the infamous rock band.
"My advice was don't go on tour with the Rolling Stones. But it was such a seductive opportunity – the world's greatest rock 'n' roll band, the high life, rolling the dice at the top level. Shoot it for sure. But don't go. I've that many friends who go on tour and come back drug addicts."
Leibovitz, 58, adds: "I didn't know what I was getting myself into. It was unbelievably stupid to pick that group of men and that situation to decide to become part of something."
Later in the film, co-commissioned by the US channel PBS, she admits to a problem with cocaine and beating it when she moved to Vanity Fair in 1983.
"Working at Rolling Stone was a drug culture," she said. "Who were my mentors? Hunter Thompson, who was a total maniac, never off drugs. Cocaine propelled you... it made you think you were thinking. I got professional help, and it was done."
Leibovitz also speaks about her relationship with Susan Sontag and is shown moved to tears as she chooses her portraits of the dying Sontag fora book.
The photographer, who found herself at the centre of a row in the UK last year when a BBC trailer was wrongly edited to make it appear that the Queen had walked out of a photoshoot, also speaks about her three young children. "You're working really hard and before you know it you're 50 years old and you're, 'Oh my God, I forgot to have children'."
The photographer adds: "I love raising my children. I thought the world was flat before I had my kids, and now it's round."
'Annie Leibovitz: Life Through a Lens' will be shown at the ICA from 15 February
Join our new commenting forum
Join thought-provoking conversations, follow other Independent readers and see their replies