Daniel Craig doesn't care about publicity, silly questions get sarcastic answers
​When actors such as Daniel Craig face endless inane questions to promote films, the result is often anger and sarcasm. Is it time to junk the junket?
Adam Sherwin
Tuesday 27 October 2015 21:05 Comments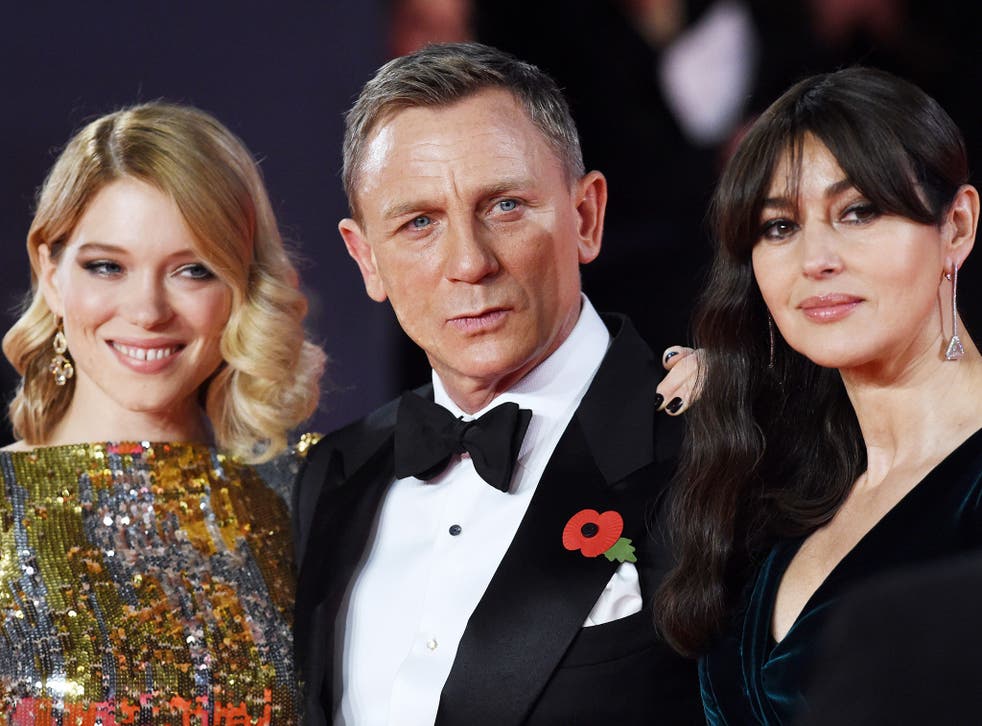 "James Bond is a notorious ladies' man. What piece of advice would Bond give single guys looking to find a lady and settle down now it's 'cuddle season?'" Confronted with an inquiry of such mind-boggling inanity, who could blame Daniel Craig for retreating into method mode and shutting down any further probing with an icy glare?
The question, discovered on a reporter's Perry Mason-style list of posers for Craig, was due to be lobbed at the despairing actor during last week's press junket for Spectre, the latest in an increasingly tetchy series of encounters between the new Bond film's stars and the media. Detested by both journalists and their big-screen prey, the junket, delivering rapid-fire interview gobbets on an industrial scale, is the most time-efficient mechanism invented by the Hollywood studios to squeeze the maximum amount of pre-release promotion from the restricted schedules of their "talent".
Now the junket is increasingly failing to deliver that all important "buzz" for movies and quotable material for inquisitors, so is it time to consign the hoary practice to the back-lot?
Glossies, such as Vanity Fair, might be given the time and access necessary for a cover feature getting under the skin of a major star. But with hundreds of print, digital and broadcast outlets looking for an exclusive, the best most can hope for is a heavily publicist-policed round-table session with actors and the director.
In the years of plenty, studios would fly hundreds of film writers to Los Angeles or New York, put them up in a luxury hotel and in return for their largesse, could expect respectful Q&A sessions delivering the requisite copy or television clips.
By laying on the charm, and nodding in a respectful manner at the actor's furrowed-brow monologue on his motivation for the role of alien zombie killer, smart reporters, allocated the sought-after "one-to-one", could give the impression that their 10 minutes in a hotel suite had resulted in a genuine meeting of minds.
Occasionally, junkets delivered gold: asked about his co-star Bette Midler in the 1991 film For The Boys, a relaxed James Caan laid into the comedian's pretensions, saying "she couldn't produce a chair".
Now, four minutes alone with the talent is a life raft to be grasped. With no time to warm up the interviewee but the demand for a scoop which might go viral ever more pressing, there is ample scope for the kind of miscommunication which irritated Craig during his Spectre junket interview with Sarah Powell for ITV's This Morning.
When she asked Craig to "pout" for her, and he declined, she pushed her luck by asking again, prompting the star to tell her: "I think you need to move on."
The scratchy Spectre interviews continued outside the junket room. Whatever chemistry Craig and co-stars Naomie Harris and Christoph Waltz enjoy on screen evaporated when the tight-lipped trio shared a sofa on The Graham Norton Show.
During a Good Morning Britain appearance, Waltz answered sarcastically when presenter Charlotte Hawkins implied that he was too good an actor for the role of villain Franz Oberhauser.
Performing publicity duties is a contractual obligation for the Bond team – the marketing budget for Spectre is estimated at $75m – but even Bond can crack under the promotional treadmill. (And for evidence, compare Craig's recent encounters with the first interview he granted for Spectre, a cover piece for Esquire two months ago, in which the actor is guarded but willing to engage.) So poking him with banal celebrity questions as if he is a performing monkey is likely to produce a negative response – particularly as the process grinds on.
And timing on the junket trail can be all important. Radio Times writer Emma Brockes sensed trouble ahead of her doomed chat with Robert De Niro to promote his film The Intern, when she was told that she would be the last in line to talk to the screen legend after he had already conducted a round-table talk.
De Niro objected to the "negative inference" in her line of questioning but, instead of walking out, he maintained a passive-aggressive presence in the interview room until rescued by an aide.
"Nobody wants to be there for these choreographed junket interviews," admitted Brockes. "I certainly didn't go in looking for an argument. But when it happened, I did think: 'At least he's finally saying something'."
Register for free to continue reading
Registration is a free and easy way to support our truly independent journalism
By registering, you will also enjoy limited access to Premium articles, exclusive newsletters, commenting, and virtual events with our leading journalists
Already have an account? sign in
Join our new commenting forum
Join thought-provoking conversations, follow other Independent readers and see their replies