The Independent's journalism is supported by our readers. When you purchase through links on our site, we may earn commission.
Iran's Press TV anchor says she was repeatedly 'sexually harassed by her bosses' for several years
Sheena Shirani says two of her superiors begged her for sex for several years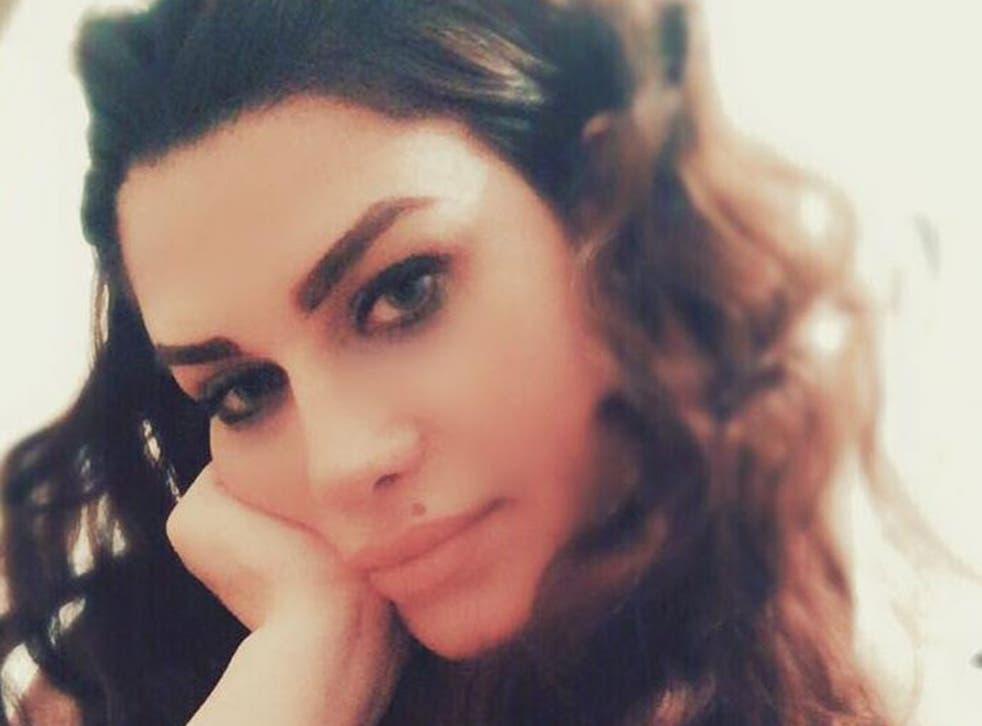 Two Iranian TV bosses have been suspended after a former news anchor said she was the victim of sexual harassment for years.
Sheena Shirani posted Facebook messages and a recording of a phone conversation between her and her boss at Press TV, news director Hamid Reza Emadi, in which he allegedly begged her for sex saying he had "always supported her" at the channel.
She said Mr Emadi and the station's studio manager, Payam Afshar, had harassed her for several years.
Ms Shirani, 32, worked at the Iranian news channel from 2007 to January 2016 as an editor, producer and news presenter.
She has now left the country with her son, and her current whereabouts are unknown, IranWire reports.
Press TV confirmed in a statement on their website that two members of staff had been suspended.
Ms Shirani told Iranian journalist Masih Alinejad she had initially ignored Mr Afshar's advances, but when he became more influential he "instructed all his employees to make regular complaints about [her behaviour]" for and "threatened to punish" anyone who refused.
She said she would be punished for "petty" infractions such as being "a second or two" late or wearing high heels.
World news in pictures

Show all 50
When she complained to her supervisor, Mr Emadi, she said he did step in and reduced the severity of her punishments.
But in the telephone recording Ms Shirani posted online, Mr Emadi is reportedly heard repeatedly asking her to go to his house and have sex with him.
Justifying his request he is reported to have said: "I've always helped you. I've always been there for you. Whenever you wanted something, I've helped you. I'm not asking you to kill someone. You can help me as a friend. You can have sex with me as a friend."
Mr Emadi has denied all the allegations against and in an online post he said the messages and the phone conversation were fakes.
He also threatened to contact Interpol over Ms Shirani's allegations.
An anonymous former Press TV reporter told IranWire: "I can confirm the authenticity of the recording. It's not a fake. I know both of them and both their voices and it's definitely them.
"She's a respectable woman but she was vulnerable as a single mother with a son and he used this against her. She also needed the money. Sadly, the harassment has been going on for years."
The controversial government-linked station lost its licence to broadcast in the UK in 2011 after a British documentary maker said he was tortured by the Iranian authorities in a Tehran jail directly before giving a ten second interview on the channel.
Mr Emadi was included on a 2013 EU sanctions list alongside his Mohammad Sarafraz for their role in broadcasting the forced confessions of political prisoners.
The Independent has contacted Press TV for comment.
Register for free to continue reading
Registration is a free and easy way to support our truly independent journalism
By registering, you will also enjoy limited access to Premium articles, exclusive newsletters, commenting, and virtual events with our leading journalists
Already have an account? sign in