Kamal Ahmed: 'Nick is a coward'. Ahmed bites back
The former political editor of 'The Observer' has been accused of complicity with the Government over his paper's stance on Iraq. Michael Savage hears the case for the defence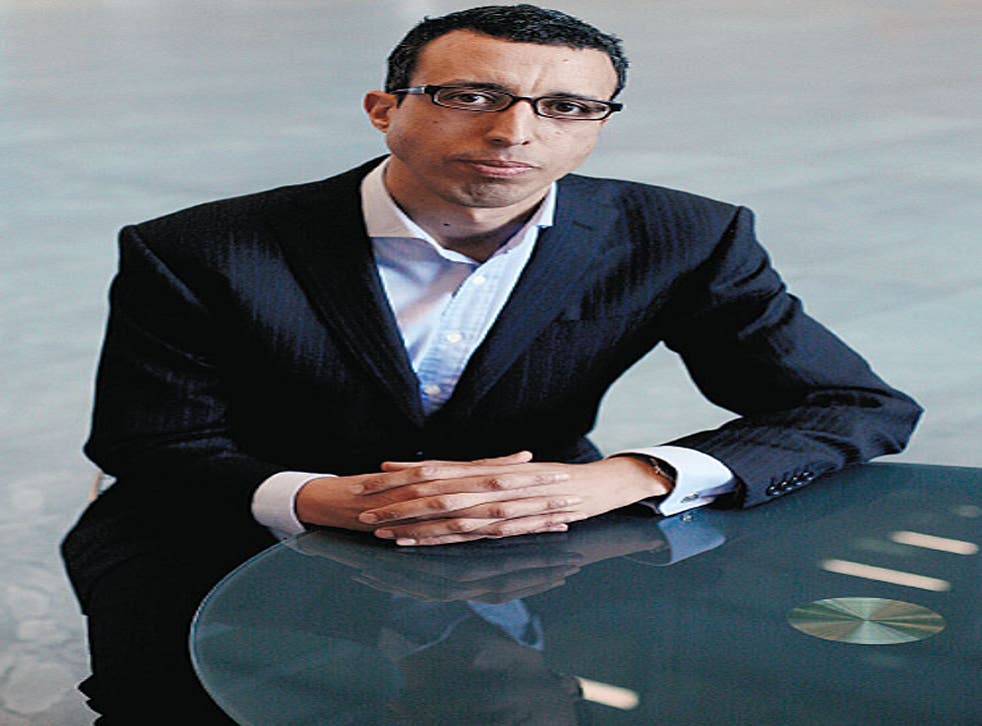 As he sits down, Kamal Ahmed is perfectly calm. He wears one of the immaculately tailored suits that became his trade mark at The Observer during his seven years there.
On the table in front of him is a notebook, a Blackberry, and a copy of Flat Earth News, the no- holds-barred assault on the British media by Guardian journalist Nick Davies. In the book, published last week, Davies not only criticises journalism as a whole as over-reliant on PR material and lacking rigour, but also trains his sights on individuals.
The ferocity of his attacks had journalists turning straight to the index to see if they were named and shamed. But Ahmed, The Observer's former political editor and executive news editor, didn't have to. He knew he would feature in the book, and he knew it wouldn't be flattering.
"I got a call from Nick last year in which he made a series of, frankly, wild claims about my role on The Observer. We had a brief discussion and I told him to put them down in writing," he recalls, growing more agitated. "My sense at that stage was that Nick Davies was going to write what Nick Davies wanted to write. He already had an agenda, I think - a prejudiced agenda about my role on The Observer. I sent a detailed rebuttal to his allegations, but I don't think he was listening to what I was saying."
What Nick Davies did write in his account of The Observer under former editor Roger Alton was damning. Alton was pictured as politically naive, more interested in sport and women than Westminster, while Ahmed was out of his depth after being made The Observer's political editor in 2000 despite having no significant experience of the Commons. Davies described how Ahmed struggled during his first month in the role and, after running a number of incorrect stories, even offered to resign. It was in this environment of political turmoil, Davies claimed, that Ahmed latched on to Tony Blair's spin doctor, Alastair Campbell. As a result, Observer readers were "slowly soaked in disinformation" as Ahmed became a "conduit for government announcements". When The Observer supported the decision to invade Iraq, Davies recounted how colleagues feared Ahmed had crossed the line between dispassionate journalist and government aide.
According to Ahmed, Davies' picture of The Observer as a government mouthpiece is not only untrue, but the kind of "scurrilous journalism" Davies condemns other journalists for using in his book. "There's not one piece of evidence against me, and not one person on the record," Ahmed says. "It's all second-hand hearsay. And for him to use such poisonous quotes off the record, I think questions his own journalistic ethics. You cannot hide behind the cloak of anonymity to attempt to destroy people's characters."
Ahmed's rise to political editor of The Observer was rapid, and built on a willingness to go the extra mile. After working on local papers in Scotland for a couple of years, he joined Scotland on Sunday, and was soon winning awards. He became the paper's chief reporter, before moving to The Guardian in 1996. Within two years at the paper, he had risen to media editor. It was during his time at The Guardian that he met Roger Alton, who became a fan. When Alton needed a new political editor for The Observer, he plumped for Ahmed. To many people at the Sunday newspaper and in the lobby, it was a surprising appointment. Ahmed admits he was "stretched".
"I'm not suggesting for one minute that it was not hard work and a fast learning process for me," he says. "But that doesn't mean that, somehow, I was not very good at my job and didn't really know what I was doing." Ahmed says the suggestion that he offered to resign is a "deliberate misconstruction". "I later said to Andy Malone, the executive news editor, that I had wondered at the beginning if it was just too tough. But that was after some time, looking back. You get through those points."
He can't recall, as Davies claims, showing his inexperience by trying to make an appointment with an MP during Prime Ministers' Questions. As for the suggestion that lobby journalists were hostile to him on his arrival because of his lack of experience, Ahmed says: "Of course, there were probably some people in the lobby who thought that this wasn't the right way of putting a political editor into the job, but that was such a small percentage." Most were "tremendously helpful".
In addressing the central allegation that he was too close to Alastair Campbell, Ahmed is uncompromising in his rebuttal. "I was no closer to Alastair Campbell than any other political editor. The notion that I was on the phone to him all the time or that I had no other contacts are absolute crap," he says. "With Iraq, we were going through one of the biggest political stories certainly of Blair's era, and one of the biggest political events since the Second World War. It was important that I had contacts in Number Ten so I could do my job. Alastair was one of a number of contacts and certainly was not the most important – nowhere near the most important."
Davies' most serious allegation against Ahmed centres on a flight to Washington. He recounts that while on a fight with the Prime Minister and other political journalists, Ahmed was picked out by Alastair Campbell, and shown a copy of what became known as the "dodgy dossier". Despite his protests, Ahmed's account of the incident is not so different from that of Davies. "On that journey, I did go forward and have a discussion with Alastair, and Alastair showed me the front cover of something," he remembers. "He showed me the front cover and said to me, 'We're thinking of putting this out'. And I said to him: 'I haven't seen it so I don't know what it is'. That was it. It was less than thirty seconds." As for having a personal audience with Campbell and the Prime Minister, it was not unusual for a journalist to be briefed on their own, Ahmed says. And did he ever read the news lists to Campbell, another story told by Davies? "If we had done an interview or something, he might ask where the story was going. I'd say the story isn't the splash, X is the splash, but that's it. I treated him as you would any other contact."
Ahmed admits all was not well at the paper in the run-up to the Iraq war. "People were not comfortable with our position on the war. It was a difficult period for the paper. And it may have been the case that people felt that, somehow, I had been involved in taking The Observer pro-war," he says. "That is not the case. Roger made the decision. I supported that decision as I still do, but it's patronising to say that I just pushed him in to a line. Of course, there were tensions. And some people, a tiny minority, may have misconstrued that as being because I was too close to Number Ten."
In fact, senior staff at The Observer did approach Ahmed with their concerns. One says he did believe Ahmed had become too close to Campbell, and told him so. "Kamal would go around calling himself 'Campbell Ahmed'," he recalls. "A joke's a joke, but at the same time, never a truer word was said." And according to one political reporter, Ahmed's one-to-one with Campbell on that flight and his two trips to Chequers to interview the Prime Minister were more unusual than he would like to admit.
But Ahmed believes that Davies deliberately misconstrued jokes he made about his links with Campbell, because he was set on fuelling his own agenda. "He doesn't like where The Observer is," he says. "He doesn't agree with The Observer's editorial position on the Iraq war. Because he doesn't understand that anyone could actually honestly hold the opinion that the removal of Saddam Hussein was the right course to take, he has to believe in a conspiracy."
Despite the accusations made against him personally, Ahmed reserves his strongest anger against Davies for an allegation made against his former editor and ally, Roger Alton. Davies states that some journalists suspected Alton was copying and pasting parts of emails from Alastair Campbell in to Observer leaders. "I spoke to Roger again about it last night," Ahmed says. "There is no way that it happened." Alton also denies the charge ("It's absolutely unbelievable. It would have made me a shit journalist and a shit human being," he says). Ahmed's loyalty to Alton, a man who showed great faith in him and who is now a close friend, is obvious. He says Alton's record at The Observer, putting on readership in a declining market and winning Newspaper of the Year, is testament to his ability as an editor. "I think in all this stuff, that is all too easily forgotten," he says, waving dismissively at the copy of Davies' book.
But Ahmed doesn't stop there. He says Alton was never presented with the serious allegation before it was published. "Nick is a coward," he says, calmly. "If he had attempted to write this sort of story for The Observer about another news organisation, I would have said, 'What does Roger Alton say about this?' Well, Nick Davies doesn't know what Roger Alton thinks about it, because Nick Davies never asked Roger Alton. He's meant to be the ethical journalist, telling us how to do our job. Well frankly, he hasn't done his job." Alton confirms that he was never approached about the allegations, saying he hasn't heard from Nick Davies "for seven or eight years". Davies admits that he never ran the accusations passed Alton himself, but says he did run them all past Alton's deputy, Paul Webster, during a two-hour meeting.
Ahmed's time at The Observer ended last year, when he left to become communications director for the Equality and Human Rights Commission. Rumours surfaced in the press that Nick Davies' book had something to do with his departure. Ahmed denies that, claiming he only read the book for the first time the night before our meeting. His decision to leave was affected by his prior knowledge that Alton was planning to leave the paper, though. Above all, he says, it was the challenge of something new that excited him. Still only 40, he retains an obvious energy and ambition for his new role.
With his journalistic reputation having taken a battering, he says he seriously considered taking legal action against Davies. In the end, what seems to have hurt him the most was the muddying of what he had regarded as his finest hour. "I worked bloody hard at The Observer and I think the paper was successful," he says. "I was proud to work for The Observer, and for Nick Davies to try to undermine that with these untrue and poisonous, agenda-fuelled allegations against me has been very, very difficult." Even former Observer colleagues critical of Ahmed don't doubt his hard work and journalistic talent. "He was a fluent and fast writer, and was always the first to arrive and the last to leave," says one. "But I did sometimes wonder that, maybe, there was just too much Kamal Ahmed in that paper."
Join our new commenting forum
Join thought-provoking conversations, follow other Independent readers and see their replies