Leaked report ramps up impartiality row between BBC and Corbyn supporters
A complaint from a viewer prompted the BBC Trust to investigate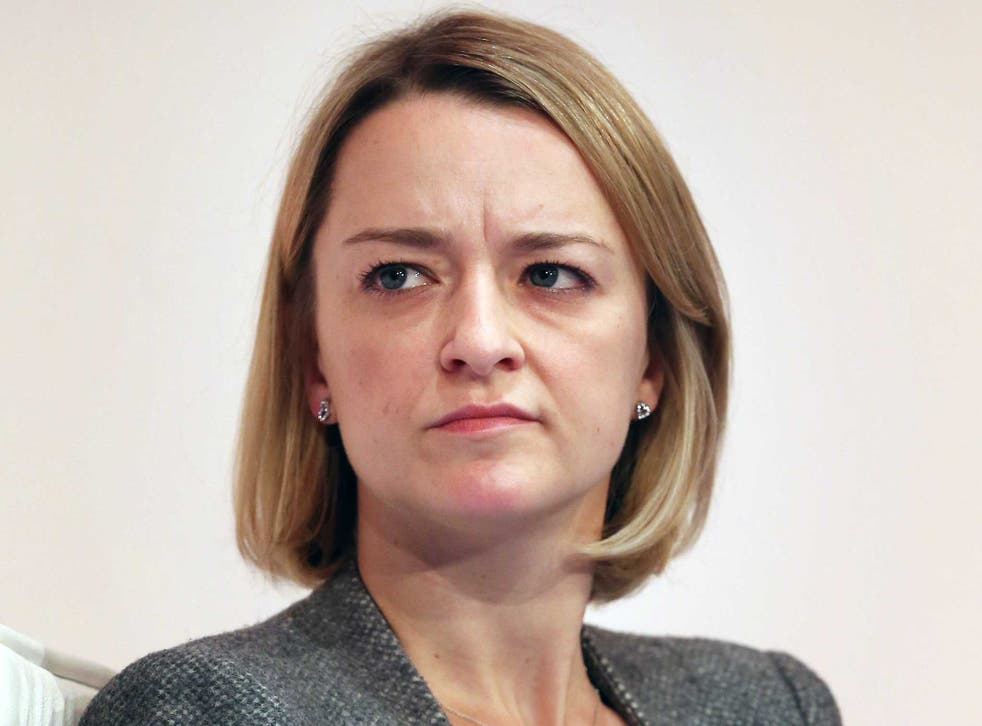 The simmering row between Jeremy Corbyn supporters and the BBC's political editor Laura Kuenssberg has erupted once again after a "drafted finding" by the corporation's watchdog found that a report on the Labour leader's views on shoot-to-kill had breached accuracy guidelines.
The provisional findings by the BBC Trust said that there had been a "failure of impartiality" in the News at Six item, according to The Herald newspaper, which has seen a leaked copy of the report.
However, following feedback from the BBC, the regulator has agreed to reconsider the case, in part because Ms Kuenssberg - who was named journalist of the year at the British Journalism Awards last month - was not spoken to by the Trust during its investigation.
Tory MP accuses BBC of 'manufacturing' Conservative backbench Brexit rebellion
No final decision has been reached as a result.
A viewer complained to the Trust about the November 2015 News at Six report about security measures being considered by the British government in the wake of the Paris terrorist attacks.
Ms Kuenssberg said that she had asked the Labour leader whether he would support a shoot-to-kill policy if a similar attack happened in London, in the event of him becoming prime minister.
The footage showed Mr Corbyn responding: "I'm not happy with a shoot-to-kill policy in general. I think that is quite dangerous and I think can often be counter-productive. I think you have to have security that prevents people firing off weapons where you can."
The viewer said this was misleading because no reference had been made to the Paris attacks when Mr Corbyn had been asked about the issue.
BBC Woman's Hour Powerlist: The ten most influential women

Show all 10
The question in the longer interview that elicited his response was: "But if you were Prime Minister, would you be happy to order people - police or military - to shoot to kill on Britain's streets?"
Mr Corbyn later told Labour's national executive committee the day after the report that he supported "strictly necessary force" in the event of a Paris-style attack.
In the provisional findings, obtained by The Herald newspaper, the BBC Trust's editorial standards committee concluded: "There was a significant difference between what Mr Corbyn said and what the report inferred. This led to a failure of due accuracy."
It added: "Trustees considered that the effect of the failures to observe due accuracy had, on this occasion, also resulted in a failure of impartiality." The Trust said there was "no evidence of any intent to deceive or distort".
As the revelations emerged Ms Kuenssberg and the BBC were criticised on social media.
A BBC spokesperson said: "BBC News does not accept the assertions made and the complaint has been rejected on four separate occasions already. The Trust has not published a finding regarding this appeal and BBC News has further evidence it is still to present this month before that happens."
Register for free to continue reading
Registration is a free and easy way to support our truly independent journalism
By registering, you will also enjoy limited access to Premium articles, exclusive newsletters, commenting, and virtual events with our leading journalists
Already have an account? sign in
Register for free to continue reading
Registration is a free and easy way to support our truly independent journalism
By registering, you will also enjoy limited access to Premium articles, exclusive newsletters, commenting, and virtual events with our leading journalists
Already have an account? sign in
Join our new commenting forum
Join thought-provoking conversations, follow other Independent readers and see their replies