Miles Kington, polymath, wit and jazz aficionado, dies at 66
James Macintyre
Thursday 31 January 2008 01:00 Comments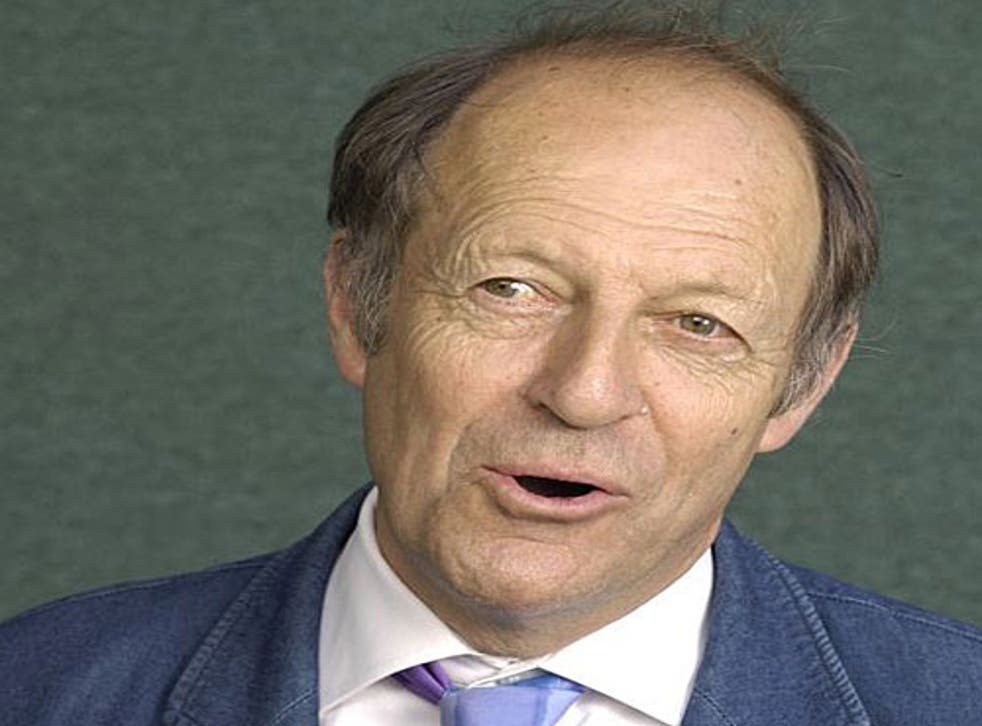 Miles Kington, the polymath and Independent columnist who was an institution at the paper since its foundation 22 years ago, has died after a short illness. He was 66.
Born on 13 May 1941 in Northern Ireland where his father, William, was then posted with the army, Kington attended Trinity College – now Glenalmond College – in Perthshire before reading modern languages at Trinity College, Oxford. After graduating, Kington "plunged into freelance writing", he said later.
One of his first national print roles was as a jazz reviewer for The Times in 1965. A lifelong lover of the genre, he played the double bass and other instruments in the jazz group Instant Sunshine from 1970 onwards.
Kington joined the staff of the satirical magazine Punch in 1965 and was appointed its literary editor in 1973. While at Punch, he became famous for a series of comic sketches combining French and English and exposing the fact that "les Francais ne parlent pas le O-level Francais".
The sketches were brought together as a series of books including Let's Parler Franglais!, Let's Parler Franglais Again and Let's Parler Franglais One More Time.
Kington left Punch in 1980 and, for five years from 1981, wrote The Times's humorous "Moreover" column before leaving the paper during the Wapping print union dispute. After joining The Independent at its launch in 1986, Kington wrote a unique column on everything from jazz to sport to current affairs, offering fictional accounts including news stories and court reports.
He was also a celebrated broadcaster, pursuing his wide range of passions in the programmes Three Miles High, Great Railway Journeys Of The World, Steam Days and The Burma Road. In the 1990s, he wrote and appeared in a number of radio programmes and from 1996 presented a series of documentaries about world leaders for BBC Radio 4.
Kington wrote stage plays including Waiting For Stoppard, shown at the Bristol New Vic in 1995, and Death Of Tchaikovsky – A Sherlock Holmes Mystery in 1996.
His books included A Wolf In Frog's Clothing (1983), Moreover and Miles And Miles (1982), Steaming Through Britain (1990), Jazz: An Anthology (1992) and Motorway Madness (1998), as well as the Franglais books between 1979 and 1982. In 2005, he wrote the autobiographical Someone Like Me: Tales From A Borrowed Childhood. He listed his hobbies as "mending punctures" and "falsifying personal records to mystify potential biographers".
Kington, many of whose deeply loyal readers loved his writing more than any other in the paper, wrote his last column for yesterday's Independent.
Register for free to continue reading
Registration is a free and easy way to support our truly independent journalism
By registering, you will also enjoy limited access to Premium articles, exclusive newsletters, commenting, and virtual events with our leading journalists
Already have an account? sign in
Join our new commenting forum
Join thought-provoking conversations, follow other Independent readers and see their replies