MTV: how internet killed the video star
A £255,000 fine for airing offensive language is the latest blow for a broadcaster which is struggling to hang on to its viewers in the face of the exodus to the web. Rob Sharp reports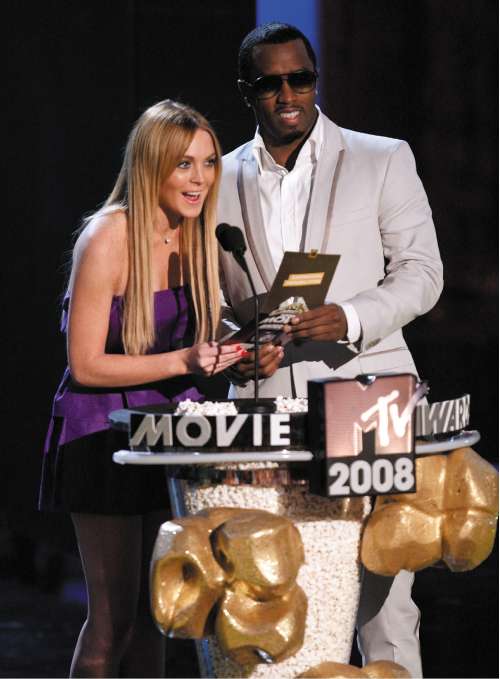 It was a seminal moment in the history of popular culture. On 1 August 1981, MTV launched in America with the simple words: "Ladies and Gentlemen... Rock and Roll." The phrase was followed by a montage of the Apollo 11 Moon landings. While the pictures of Neil Armstrong bounding across the lunar landscape conveyed the channel's imperialistic ambitions, its first video, played seconds later, impressed its disdain of subtlety. It was Video Killed the Radio Star, by The Buggles.
And so with this unique blend of brash, rapid-fire imagery and cutting edge rock 'n' roll, the channel went on to revolutionise the way the world saw music. MTV popularised music videos at a time when people's attention spans were waning, the angry licks of its theme tune vibrating through sitting rooms worldwide. The channel first appeared in Britain in 1987, through the launch of MTV Europe. Blighty's passion for music video was thus ignited.
But it was not to last forever. On Wednesday, the channel's knuckles were rapped after MTV Networks Europe was slapped with a £255,000 fine by the media regulator Ofcom. Its crime? Airing "offensive" language which prompted a spate of viewer complaints. One singularly rude text message broadcast on an MTV channel asked the searching question: "What is a spunkbelly?" Mary Whitehouse would be spinning in her grave.
In fact, such crass gaffes are only a snapshot of MTV's hand slipping from the pulse of the global consciousness. Ofcom's reprimand accompanies a slump in popularity among viewers. The company's channels, which include MTV2 (for lovers of "alternative rock"), and MTV Base (for R'n'B fans) have haemorrhaged audiences between 2003 and this year, the biggest loss being among its core audience, the highly sought-after 16- to 24-year-old males.
What's more, its attempt to "follow the curve" with a "string of USPs [unique selling points]" is also falling on the deaf ears of those less interested in a conglomerate's bottom line than the world's best music at their fingertips. Its user-generated content channel, MTV Flux, in which the audience selected the videos, closed in February. The axe fell, again, due to poor performance after MTV tried unsuccessfully to tap into the popularity of social networking websites. The internet, it seems, is siphoning off its revenues. After the MTV generation grew up and moved on, what would have been its new recruits are logging on, rather than tuning in.
Hattie Collins, the editor of the music and lifestyle magazine RWD, says: "I think the problem with MTV at the moment is that every kind of medium is suffering. Because of the rise of YouTube and MySpace, many of the more conventional channels are trying to work out how to compete. I think maybe MTV has not yet hit on the right idea.
"I don't know if it will ever be what it was before, because I don't think it can. But you have to bear in mind that the likes of MySpace will come and go more quickly than MTV, which was a stronghold for the cutting edge for 10 to 15 years. The websites will not necessarily have such a long-term influence, although I do think MTV have got it in them to be braver and come up with new, challenging content."
It is a trend confirmed by MTV's biggest competitor. Gidon Katz, the managing director of Box TV, says: "MTV used to be the place where you would go to see new music videos. Now, nine of the top 20 hits of YouTube are music videos. [Log on to view the most popular, which include the likes of Dizzee Rascal, My Chemical Romance and Hadouken]. What's more, 70 per cent of Bebo streams are music."
He says Ofcom was allowed to chide MTV because "the internet is essentially unregulated". He continues: "Bebo can put up what they want. This means they don't have the same rights cost. They also don't have a regulator trying to constrain their activities, and as a result they can be more radical and innovative. And they can respond to user demand – a user can type in the video they want to see and it will just pop up on screen."
But MTV's troubles are about more than just the web. The channel is also having to battle with an altogether more traditional form of entrepreneurial menace: competition. When it first burst on to the scene, MTV was one of a kind; there are now almost 40 music channels in the UK. "There's a chunk of competitors," Mr Katz adds. "So you've gone from a place where MTV had one or two channels and was dominating the market to the current climate, which is obviously a little bit tougher. This isn't just limited to music television: all of the multi-channel operators are having a tough ride, because the terrestrials have fought back. ITV2 and ITV3 and More4 are all doing well, and that's where the viewing figures have gone. And you have to realise that shows such as ITV2's Britain's Got Talent is also a form of music television."
Mr Katz also says that MTV cannot compete with the terrestrials' ability to advertise their programming; ITV2, for example, can refer viewers from its flagship channel, ITV1, which reaches more people. And there is a spate of unfavourable deals being promoted by the likes of Sky, who package channels along with their satellite systems. He claims they are no longer packaging the channel in its standard offerings, which has hit them hard. Additionally, new bands might strike a deal with a mobile phone operator to get their concerts screened on telephones; in days of yore they may have gone straight to MTV.
It is all a far cry from the company in its prime. When it first started airing videos in the 1980s, the idea was to create something in the image of US Top 40 radio. Zealous, plugged in young men and women (known as VJs or video jockeys) would introduce the clips, and record companies soon realised that this was a rich promotional seam. By the mid-1980s, the company had come to embody the values of contemporary America, helped along by the videos of culturally resonant artists such as Madonna and Bruce Springsteen.
In the 1990s, the channel evolved. It proved to be a powerful platform for a new breed of video auteurs, who exploited the burgeoning acceptance of the music video as an artform. The likes of Spike Jonze, Michel Gondry and Hype Williams cut their teeth on pop videos before graduating to Hollywood; many of them won recognition at that other famous cash cow for the company: the high profile MTV Video Music Awards, which again expanded into non-music territory with a raft of spin-offs. The awards continued to hog headlines this week, when at the MTV Movie Awards in Los Angeles two presenters (the actors Seth Rogen and James Franco) pretended to smoke marijuana before giving a gong.
Nowadays, despite the poor headlines and unfavourable comparisons to what it once was, MTV boasts a whole slew of programmes it has generated itself. The most famous of these include Beavis and Butthead, the "soapumentary" The Real World, Total Request Live, The Tom Green Show, MTV Cribs, Punk'd, Undressed, The Osbournes and Jackass. And it still has a presence around the world. There is MTV Latin America (launched in 1993), MTV Mandarin (1995), MTV India (1996), MTV Australia (1997), MTV Russia (1998) and MTV Japan (2001), among others.
MTV claims that, despite the overall fall in viewers, over the past year it has gone some way to reversing its decline in viewing figures, and that while MTV Flux was justifiably canned, interactive elements have been incorporated into all its channels. MTV UK's director of television, Heather Jones, says: "We are still very much part of the cutting edge. We have a host of live music events which we are behind this summer, and are bringing the Europe Music Awards to Liverpool. And I would say that online, our video streams are up.
"Yes, of course there was a time when if you wanted to see a music video you would go to MTV. Now we're very aware that you have to go online. Most critically we need to do a huge amount of research. Clearly one of the things MTV has moved towards is keeping ahead of the curve, and this is seen in part in the way MTV deals with celebrity.
"While we have a substantial commitment to music, what we have a lot more of now is entertainment content. The audience responds very well to shows like Kerry Katona: Crazy in Love and Living on the Edge. It's the evolution of the brand. Music can no longer be our only USP; that genie is out of the bottle. We've certainly played an incredibly valuable role in terms of how new talent is found, through things like Spanking New Sessions online."
While it is not at the vanguard as it once was, it seems MTV is making strong efforts to evolve. But how in touch with today's youth can a company be when it uses phrases such as "USP" and "genie out of the bottle"? If video killed the radio star, then maybe bureaucracy was what maimed MTV.
The highs and lows of MTV
1981
MTV is launched as a music video channel with the words: "Ladies and Gentleman, rock and roll." The first video to be aired is, appropriately enough, The Buggles' "Video Killed the Radio Star".
1982
MTV's PR drive steps up, with Mick Jagger, Pete Townshend and David Bowie among those who take part in an "I Want My MTV" campaign.
1983
Michael Jackson's "Beat It"is played on the otherwise all-white channel, followed by the 14-minute video debut for "Thriller", the title track of the biggest-selling album of all time.
1985
MTV acquires a conscience with 17 hours of Live Aid coverage.
1987-88
MTV breaks away from exclusively airing videosby showing shows such as Monty Python's Flying Circus, while the network expands to Europe and Australia. A Spanish language version is unveiled.
1995
The model and actress Jenny McCarthy launches the dating-game show Singled Out.
1996
MTV Books is launched, including Beavis and Butt-head: This Book Sucks.
1997
MTV UK is launched, branded from 2000 as "The Number One Music Channel".
2001
Anatomy of a Hate Crime, an MTV docudrama, looks at the murder of Matthew Shepard, followed by 17 hours of uninterrupted rolling namesof victims of hate crimes.
2006
MTV produces the half-time show for the Superbowl, but it is steeped in controversy after Justin Timberlake pulls off part of Janet Jackson's top, later notoriously described as asa "wardrobe malfunction". The affair reveals a deeply conservative side to Americans, a high number of whom complain. The Federal Communications Commission rules the incident "indecent" and fines CBS, then owners of MTV, $550,000.
2008
Ofcom fines MTV £255,000 for "widespread and persistent" breaches of broadcasting regulations with "offensive" material before the watershed.
Join our commenting forum
Join thought-provoking conversations, follow other Independent readers and see their replies