BBC website down: New World Hacking claims cyber attack was just to 'test capabilities' before taking on Isis
'It was only a test, we didn't exactly plan to take it down for multiple hours,' a representative said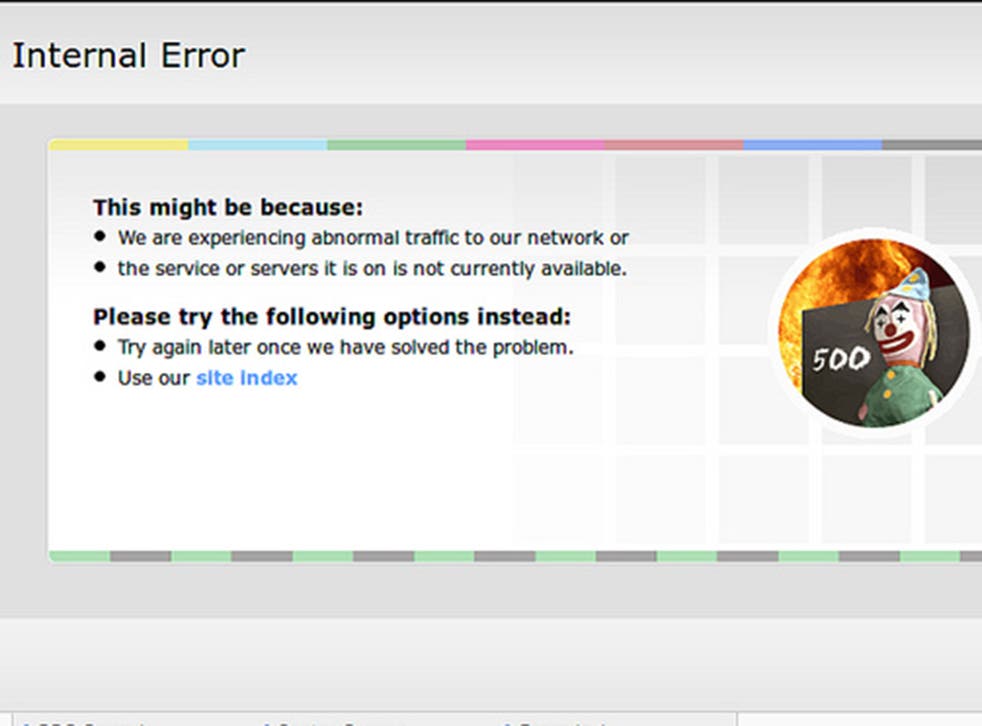 An anti-Isis hacking group has claimed responsibility for downing BBC websites and services on New Year's Eve.
A representative from New World Hacking said it "didn't exactly plan" to shut down one of the UK's most visited websites and enrage thousands of people attempting to watch iPlayer and online live streams.
In a series of Twitter messages to BBC technology correspondent Rory Cellan-Jones, the group offered "proof" of what it said was a distributed denial-of-service (DDoS) attack, which floods websites with traffic from multiple systems.
New World Hacking claimed its supporters used two nodes to attack the BBC and dedicated servers as a "test of its capabilities" before moving to target terrorists and supporters.
"It was only a test, we didn't exactly plan to take it down for multiple hours," a message to Mr Cellan-Jones said.
"We are based in the US, but we strive to take down Isis [IS] affiliated websites, also Isis members.
"We realise sometimes what we do is not always the right choice, but without cyber hackers...who is there to fight off online terrorists?
"The reason we really targeted [the] BBC is because we wanted to see our actual server power."
Anonymous declares war on Islamic State after Paris attacks
On its official Twitter account, the group repeated the claim of responsibility, writing: "Only a DDoS attack test. Isis will be our main target."
The BBC initially blamed "technical issues" for problems that started at around 7am on Thursday, leaving website visitors getting an "internal error" message.
The corporation's press office told The Independent it could not confirm the source of the attack but said the website was working normally and apologised for any inconvenience.
If New World Hacking's claims are true, it will be the latest in a long list of cyber attacking collectives aiming to hit Isis, its supporters and other terror groups.
Anonymous declared war on the so-called Islamic State last year, releasing a video vowing to "hunt down" extremists and take down their websites, social media accounts and propaganda channels.
Register for free to continue reading
Registration is a free and easy way to support our truly independent journalism
By registering, you will also enjoy limited access to Premium articles, exclusive newsletters, commenting, and virtual events with our leading journalists
Already have an account? sign in
Register for free to continue reading
Registration is a free and easy way to support our truly independent journalism
By registering, you will also enjoy limited access to Premium articles, exclusive newsletters, commenting, and virtual events with our leading journalists
Already have an account? sign in
Join our new commenting forum
Join thought-provoking conversations, follow other Independent readers and see their replies