International PR firms sign agreement to stop abusing Wikipedia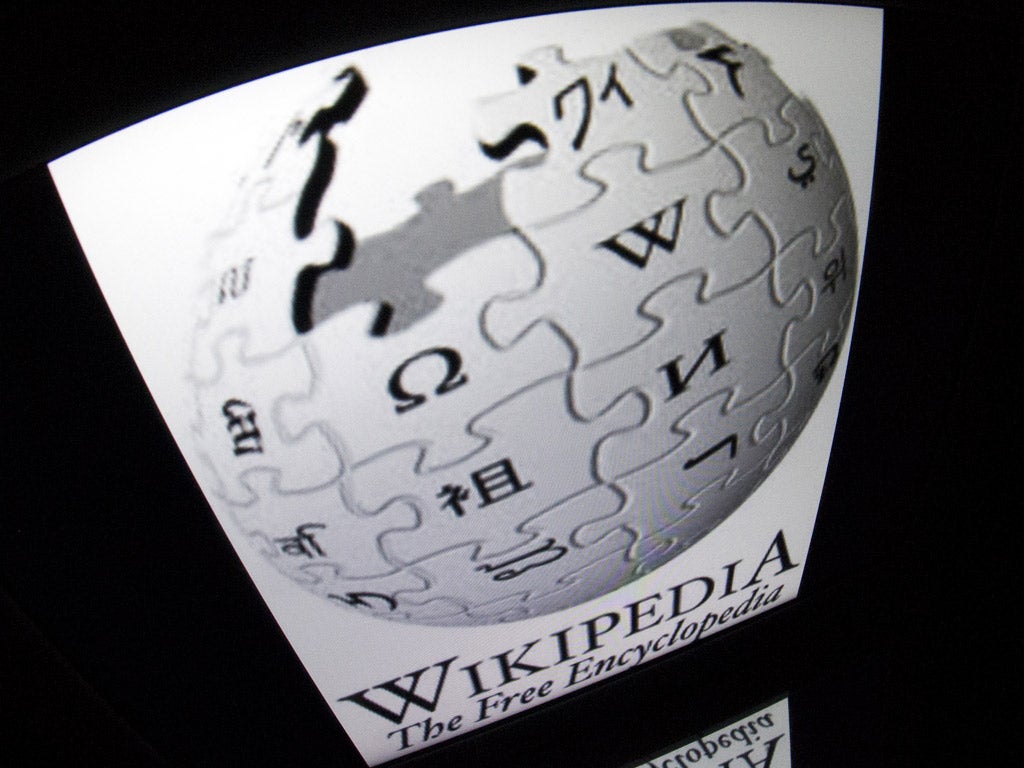 Some of the biggest PR companies in the world have signed a collective pledge to abide by the policies of Wikipedia after a "sock puppet" scandal in which spin doctors manipulated references to their clients on the site.
Late last year Wikipedia named and shamed a Texas company after discovering that 300 so-called "sock puppet" accounts – created using false identities – could be traced to the same firm.
The company, Wiki-PR, was issued with a "cease and desist" warning by lawyers acting for the Wikimedia Foundation, the charitable organisation behind the giant volunteer-authored site which contains more than 30 million articles in nearly 290 languages.
Eleven leading top PR frims, including Ogilvy & Mather and Edelman, produced a statement yesterday in which they promised to "abide" by the "fundamental principles guiding Wikipedia".
The companies said that where they became "aware of potential violations of Wikipedia policies by our respective firms" they would "investigate the matter and seek corrective action".
The PR companies also promised to make clear to their clients the guidelines by which Wikipedia operates and to "take steps to publicise our views and counsel our clients and peers to conduct themselves accordingly".
The statement was treated as an admission of a culture within the PR industry whereby agencies edited references to the clients on Wikipedia. Although such activities have previously been justified as corrections of erroneous information, PR companies have also been accused of deleting any negative references to their clients and re-writing pages to present those companies and individuals in a better light.
In its statement last November in relation to Wiki-PR, the Wikimedia Foundation, which has blocked more than 250 sock puppet accounts, said: "Our goal is to provide neutral, reliable information for our readers, and anything that threatens that is a serious problem."
The Independent previously investigated the leading British PR firm Bell Pottinger and exposed how it boasted of how it could manipulate Google and Wikipedia to minimise negative issues surrounding clients.
The Wikipedia founder Jimmy Wales reacted furiously when Bell Pottinger responded by saying that such behaviour was not illegal. "I am astonished at the ethical blindness of Bell Pottinger's reaction," he said. "That their strongest true response is they didn't break the law tells a lot about their view of the world, I'm afraid. The company committed the cardinal sin of a PR and lobbying company of having their own bad behaviour bring bad headlines to their clients, [and] did so in a fashion that brought no corresponding benefits."
Following yesterday's pledge, Bell Pottinger said: "We wholeheartedly support this initiative and already adhere to Wikipedia policies."
The other signatories to the pledge were Burson-Marsteller, FleishmanHillard, Ketchum, Porter Novelli, Voce Communications, Glover Park Group, Peppercomm, Allison & Partners and Beutler Ink.
Join our commenting forum
Join thought-provoking conversations, follow other Independent readers and see their replies