Henry Blodget interview: Business Insider launches in the UK
The former Wall Strret supremo on his new venture - and why he'll always hate snark
Ian Burrell
Monday 03 November 2014 16:57 Comments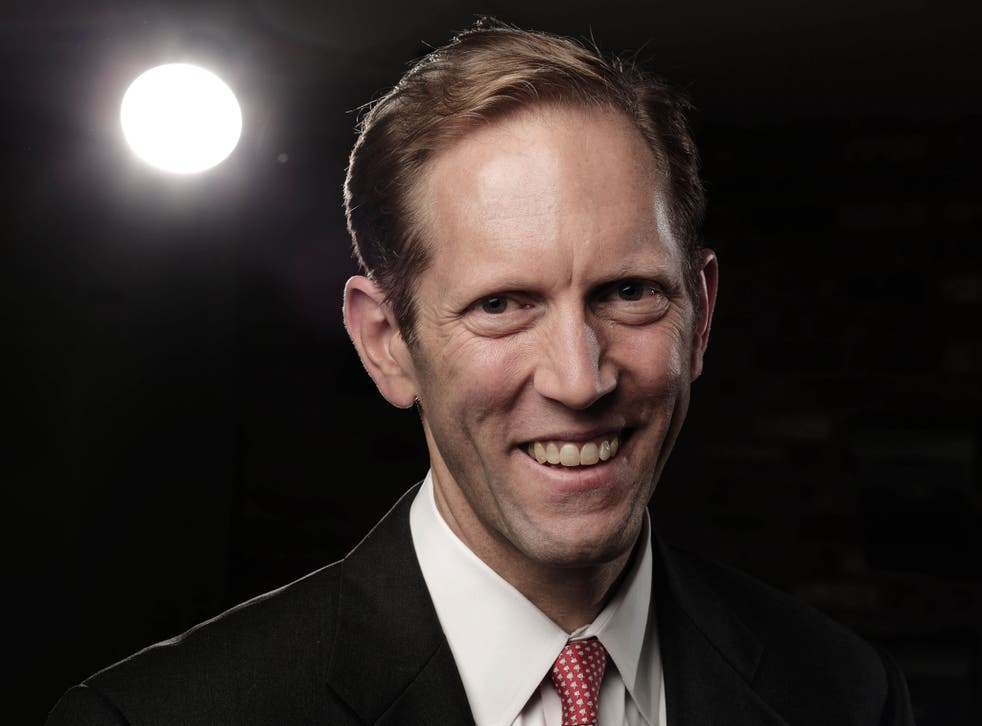 The first thing business media mogul Henry Blodget demands of his journalists is "fairness" – because when he was banned from Wall Street, the media, he claims, didn't give him an even break.
The founder, CEO and editor of the Business Insider website has today launched a UK edition specialising in coverage of the finance and technology sectors.
"I very much felt the pain of people who are treated cavalierly in the press," he said of his ban from the securities industry in 2003, after an investigation into civil fraud allegations by the Securities and Exchange Commission in the US. "There are some people who are bad people, there's no question about that. But until you have gone through an experience like this, it's hard to appreciate what it's like on the other side. Just treat them as people - and be fair!"
Blodget, 48, set up Business Insider in 2007, and it has grown to a staff of 200 and 55m monthly visitors. Around 3m of these are from the UK, which is why the new edition is being established with an initial team of seven journalists. The UK site debuted with stories on Angela Merkel's Europe challenge to David Cameron, and the arrest of British banker Rurik Jutting on suspicion of "killing 2 hookers", as the site phrased it. Blodget himself posted a blog in which he cooed at the BBC's "stupendous" headquarters but concluded that the broadcaster's funding model would be "almost unfathomable in America".
Blodget's pain at how his own story was reported partly explains why he never wants to see "snark" – the snide and cynical tone of commentary associated with some business and tech blogs – appearing on his site. "Frankly [snark] repels me, and I say that having in my earlier years written a lot of it," said Blodget who established the blog Silicon Alley Insider after leaving Wall Street, and contributed to online publications such as Slate. Before becoming an analyst he had worked as a reporter in Nantucket, Massachusetts, and on CNN Business.
He says his experience as an analyst was "very helpful" in informing his journalism, but denies that the notoriety from his public fall from grace has been a benefit in establishing Business Insider as a challenger brand to established names such as the Financial Times and the Wall Street Journal.
"I cannot imagine that it has ever helped us," he says, before adding: "I think that the fact that I was visible, and people knew who I was, was probably a bit of a help. But on the other side I had to convince millions of people to give me a second chance and to listen to what I had to say. I have been grateful to everyone who has given me that chance."
He claims that, despite their attempts to embrace modern technology, the FT and WSJ remain "native print" publications", leaving a space for Business Insider to serve the "generational shift" that has seen the emergence of a cohort of young business leaders who are "100 per cent digital" and shun newspapers and television. The average age of BI's audience is 35.
When Blodget returned to journalism after his barring, he tried to avoid giving the kind of mauling he experienced from the business press. "I wanted to be able to sit with them and even if they were not happy with what I said I wanted it to be very clear that I was fair and I was writing about people in a way that I sometimes felt I was not written about when people were writing about me.
As his publishing operation grew, he sat down with his writers and asked them to neither put business leaders on a pedestal nor see them as monsters. "One of the things I said to my team relatively early was the only difference between a billionaire and all the people we know is a person with a billion dollars – don't view them as a completely different species of creature."
All this fairness and empathy might suggest that BI is going to give British business an easy ride.
The technology press, in particular, is often criticised for being too fawning, with journalists cheerleading at the launch of new product.
"There's a tendency of some to be completely uncritical and celebrating any idea no matter how bone-headed," Blodget acknowledges. "And there also is a group of folks who are simply out to tear down everybody and always find something bad to say."
Blodget cites Google Glass as a piece of technology he would not be a cheerleader for. "It looks cool but is that really what we are going to be doing all the time?" he asks. "I have tried them, they gave me a headache and were hard to use. The real problem with Google Glass is the social interaction is extremely problematic." He thinks the technology will evolve.
He wants his journalists to find a middle ground and be "clear-eyed" enough to realise that technology that sounds "crazy" may not turn out to be so. Wariness over a potential new tech bubble, he believes, has caused the media to miss "some of the exceptional value that has been created by technology in the last five years".
Contrary to the popular view that the business press was culpable for failing to spot the last financial crisis, Blodget thinks journalists posted plenty of warnings and has the scars to prove it. "The media always comes under blame," he said. "But there were plenty of sceptical voices and there were also optimistic voices. You had a good mix of opinion, which is all you really want because nobody knows the future."
Register for free to continue reading
Registration is a free and easy way to support our truly independent journalism
By registering, you will also enjoy limited access to Premium articles, exclusive newsletters, commenting, and virtual events with our leading journalists
Already have an account? sign in
Join our new commenting forum
Join thought-provoking conversations, follow other Independent readers and see their replies