The Independent website records largest growth among newspaper websites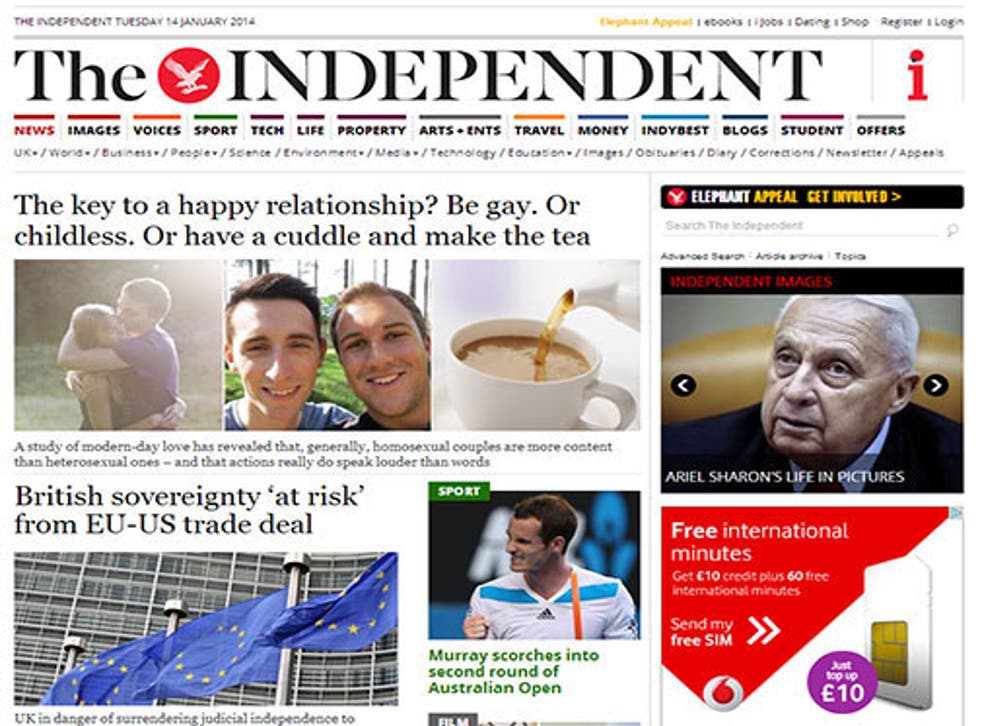 The Independent's website independent.co.uk enjoyed the largest growth among newspaper websites during December, according to official figures released today.
The site grew by 7.94 per cent to 29,894,151 unique monthly users, compared to 27,694,105 in November. The figures included a sharp increase in readers accessing the site via mobile devices, up by 21.5 per cent to 13,457,000, accounting for 45 per cent of the total audience.
Trinity Mirror's Mirror Online continues to enjoy growth following the decision by its rival News International to charge for access to The Sun's website. Mirror Online grew by 5.29 per cent last month to an audience of 42,880,543 unique monthly users.
Britain's largest newspaper website Mail Online, produced by Daily Mail publishers Associated Newspapers, saw its extraordinary growth stall last month with a total audience figure of 161,320,058, down by 4.02 per cent on November.
The Guardian posted a figure of 85,259,691 monthly uniques, up 1.55 per cent on November. The Daily Telegraph, which requires its most frequent visitors to subscribe, remained stable at 60,977,459 (up by 0.56 per cent on the previous month). The London Evening Standard site grew by 6.53 per cent in December to 4,550,485.
The figures were compiled by the Audit Bureau of Circulations, the official industry body.
Join our new commenting forum
Join thought-provoking conversations, follow other Independent readers and see their replies