Trending: How Digg's popularity was dug up by Reddit
Tim Walker
Sunday 15 July 2012 22:53 Comments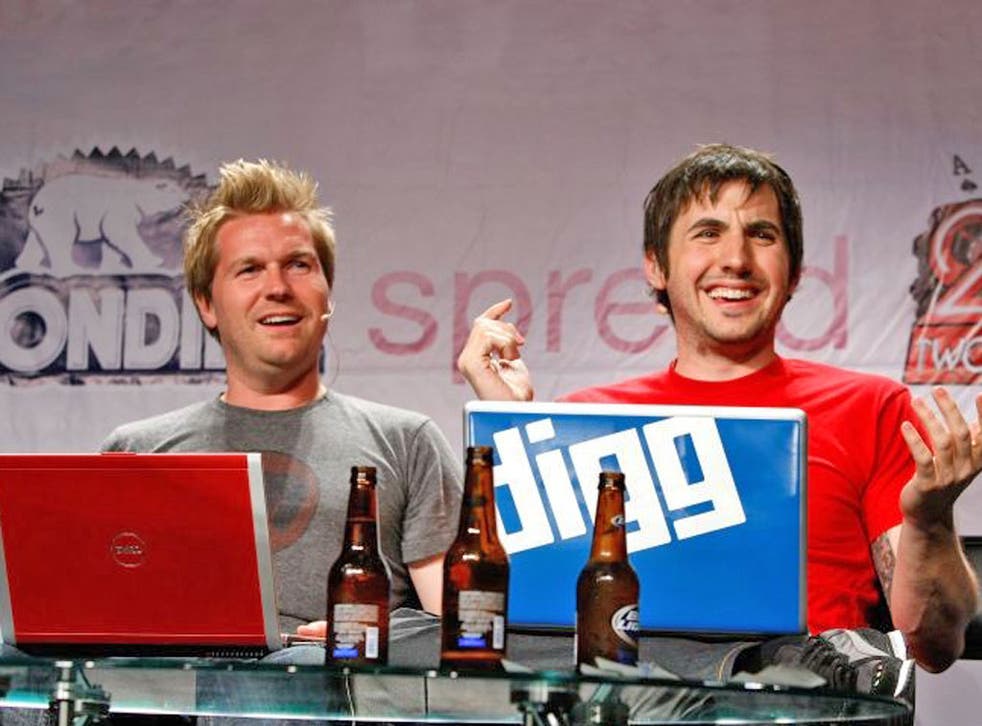 The 13th most-popular story on Reddit on Friday lunchtime concerned the sale of its rival "social-news" site, Digg, for a reported $500,000 (£324,000), to the tech-development firm Betaworks.
If half a million sounds like a lot, consider that in 2006 Digg's founder, Kevin Rose, appeared on the cover of BusinessWeek above the headline: "How this kid made $60 million in 18 months." That was then the estimated value of the site that Rose, a former cable-TV talk-show host, had founded two years previously, to allow users to compile and rank web content. In its pomp, Digg boasted around 40 million monthly users; its most popular sharers wielded influence equivalent to any major newspaper editor.
Created within months of Facebook, Digg was one of the earliest social-media sites. Facebook "likes" closely resemble the "Digg" function, which links votes to the site's popularity rankings. But the rise of Facebook and Twitter removed Digg's USP, demonstrating the difficulty of future-proofing any web service.
In 2010, an unpopular site redesign prompted Digg users to protest by "Digging" its rival Reddit, pushing its links to the top of the Digg front page. Last year, Reddit overtook Digg in popularity. Digg had seven million monthly visitors in May, according to ComScore. Reddit's busiest subsection, "/r/funny", attracts almost that many per day. Reddit.com now describes itself as "the front page of the internet". But the history of Digg proves that, for the giants of the internet, hubris can be fatal.
Register for free to continue reading
Registration is a free and easy way to support our truly independent journalism
By registering, you will also enjoy limited access to Premium articles, exclusive newsletters, commenting, and virtual events with our leading journalists
Already have an account? sign in
Join our new commenting forum
Join thought-provoking conversations, follow other Independent readers and see their replies