Vloggers increasingly target children with 'covert advertising'
Calls for tougher sanctions to deter YouTube channels from endorsing products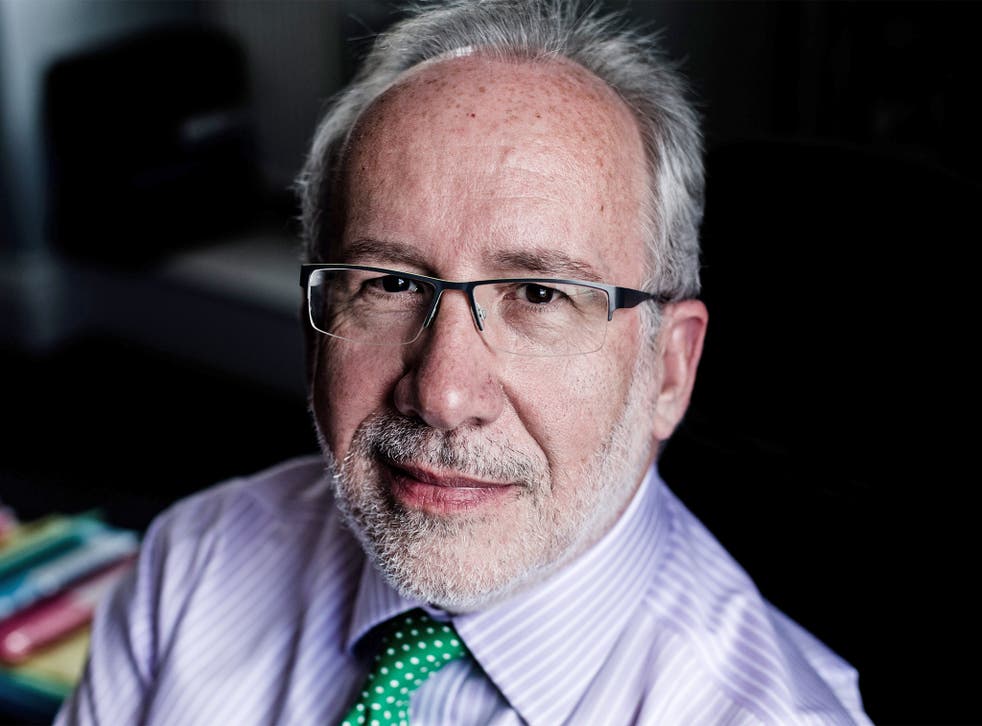 Video bloggers are increasingly guilty of subjecting the millions of children who follow them online to covert advertising, the Government's childhood tsar has warned.
Reg Bailey, who has previously carried out a review into the commercialisation of childhood for David Cameron, said "vloggers" whose YouTube clips are avidly watched by younger audiences should face tough sanctions from advertising regulators if they break the rules.
Mr Bailey, who is also the chief executive of Mothers' Union, spoke out as his charity released its own research showing that parents are now significantly more worried about the negative impact of advertising on their children than they were five years ago.
Describing vlogging as an "increasing" area of concern, he told The Independent: "It's not always immediately clear that somebody is being paid to do an endorsement, and if you have children and young people who are very vulnerable to not understanding the difference between editorial and advertising, then actually that can be very misleading."
Young YouTube vlogging stars

Show all 6
He said he had been heartened by remarks made last week by Guy Parker, the head of the Advertising Standards Authority (ASA), who said the regulator was looking at clamping down on brands which leaned on vloggers "to hide the fact that their content is an ad".
Mr Bailey added: "I think it's an area which the ASA, the Government and Ofcom have to be well aware of and be prepared to tackle it if there are people who become repeat offenders. I don't think it's necessarily intentional, but I think it needs to be quite clear for people that that's actually what's happening."
In November the ASA criticised Phil Lester and Dan Howell, two of the UK's most popular YouTube stars, for promoting Oreo cookies without disclosing that they were being paid by the manufacturers. The pair's AmazingPhil channel has more than 2.4 million subscribers.
According to the Mothers' Union report Bye Buy Childhood, published today [WEDS], more than two thirds of parents (68 per cent) believe that advertising seen by their children can be harmful – significantly more than in 2010, when similar research was carried out.
The survey of more than 1,000 parents by pollsters ComRes also found that 45 per cent agreed that advertising aimed at children treats them like adults – again a higher proportion compared to 2010. Less than a third of parents said they thought children's adverts were well regulated.
Mr Bailey said rising concern among parents may actually be a "good thing" as it showed there was now better awareness of the impact of commercialisation on children. But he added: "What it tells us is you can't afford to take your foot off the accelerator. We need to ensure that we give parents confidence to deal with it, and continue to work with children and young people so they understand how to deal with it too."
Evolving technology also posed a challenge to parents, the research found. More than a third admitted having "little to no control" over what their children saw on social media or smartphones, while more than three in five identified "sexting" – the sending and receiving of explicit picture messages – as a significant problem.
The report called on the next Government to toughen up advertising rules and consider tougher sanctions to discourage companies from marketing their products to children in an irresponsible way. Many firms respect the ASA rules in their television adverts but "push the boundaries" on their own websites, Mr Bailey said.
Responding to the findings, the Right Reverend Tim Thornton, Bishop of Truro and chair of the Children's Society, said: "I am concerned to read this new and powerful report and commend Mothers' Union on its work. I know how important it is to strive to enable children to be children. The research demonstrates how pervasive commercialisation is in our world."
Lynsay Taffe, director of communications at the ASA, said: "We tightened our rules around protecting children in response to the Bailey Review on the commercialisation of childhood. As part of our ambition to make every UK ad a responsible ad, we'll continue to listen to parental and societal concerns about the impact of advertising on children and, where needed, take action."
Allie McClean and her husband Derek, from Norwich, balance their careers with looking after their daughters Francesca, 10, Charlotte, 6, and Lizzie, 5.
"Our eldest is going to high school in September, and I think the control will become a lot more difficult," Allie says. "She's got an iPad Mini which she had to save for herself – it took her a year to save her pocket money, birthday and Christmas money. We said to her: 'We can't afford to just go out and buy that for you'. It's also linked to my husband's account so we can see what she's looking at, and it's not allowed to be in her bedroom at night time.
"We do notice that come Autumn, when the amount of adverts for toys suddenly rocket on all channels, they start saying 'I want one of those'. It can get quite wearing. I agree with a lot of stuff in the report, that it's becoming increasingly difficult for parents, but I think to a certain extent it's down to parental control – and you have to start that very young.
"I think advertisers have a responsibility to market in a sensitive way – they shouldn't be treating children as consumers, because they're not the ones that are going to be having to find the money. I don't think the issues have changed from when I was a child, but the accessibility has – there are so many more TV channels than there used to be, and so much more opportunity for children to be exposed to adverts, from Facebook to YouTube."
Register for free to continue reading
Registration is a free and easy way to support our truly independent journalism
By registering, you will also enjoy limited access to Premium articles, exclusive newsletters, commenting, and virtual events with our leading journalists
Already have an account? sign in
Register for free to continue reading
Registration is a free and easy way to support our truly independent journalism
By registering, you will also enjoy limited access to Premium articles, exclusive newsletters, commenting, and virtual events with our leading journalists
Already have an account? sign in
Join our new commenting forum
Join thought-provoking conversations, follow other Independent readers and see their replies