BBC Arabic head Tarik Kafala on the channel's increasing significance in the modern world
The BBC's oldest foreign-language channel has the trust of a divided audience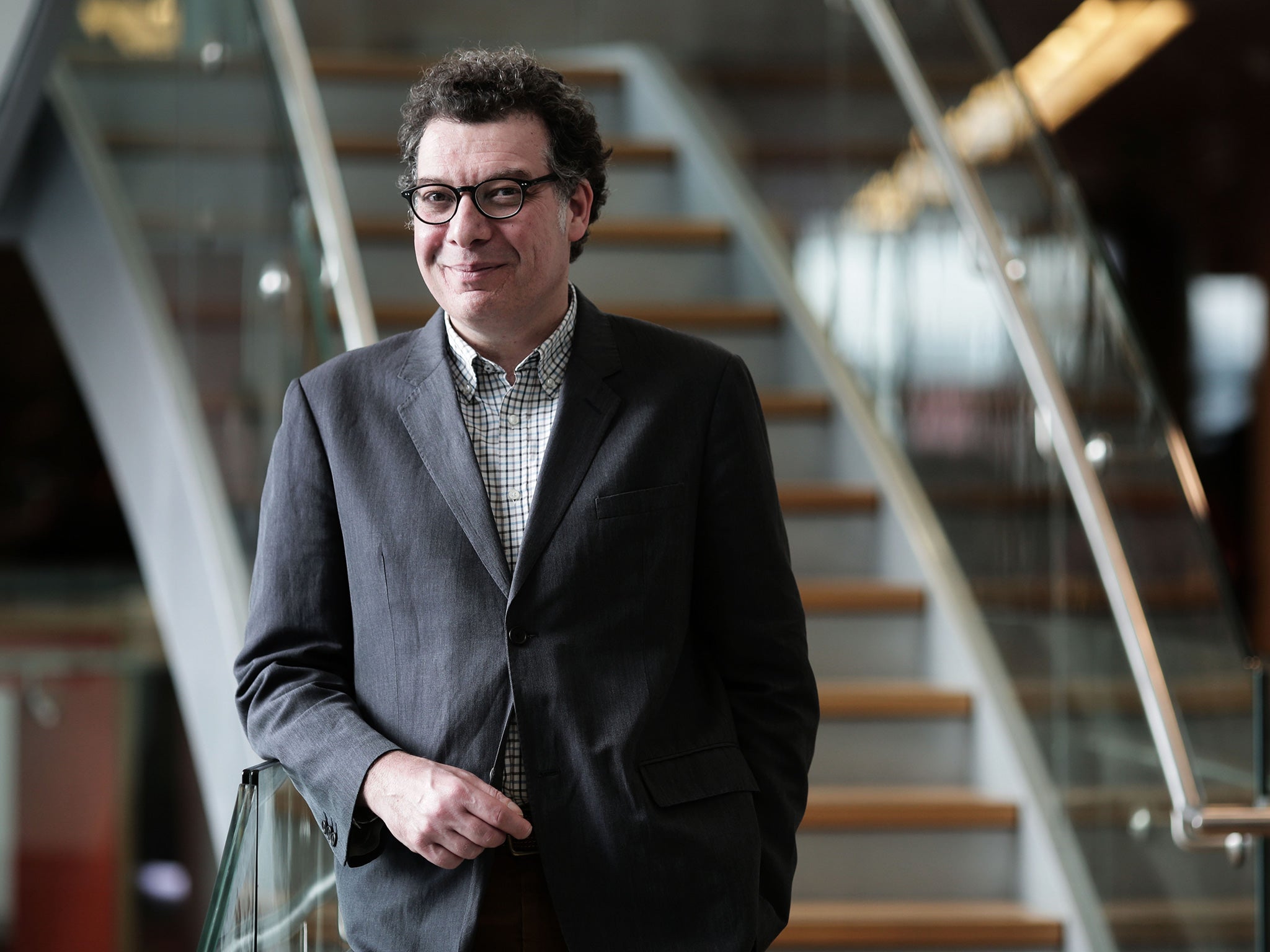 With the Middle East in a state of perpetual unrest following the Arab Spring, a new king on the Saudi throne and the Charlie Hebdo attacks convulsing Europe, the significance of BBC Arabic, the oldest and largest of the BBC's non-English language services, has risen, along with its global audience.
Freed from the constraints of Foreign Office funding since the direct government grant ended in April last year, BBC Arabic, which operates under the World Service umbrella, is now fully funded by, and accountable to, the UK licence-fee payer.
The 24-hour BBC Arabic Television news channel was launched in 2008, while the radio service dates back to 1938.
Since the breakout of the Arab Spring in 2011, the BBC Arabic audience, spread across television, radio and, increasingly, social media such as Facebook, has risen 68 per cent, from 21.6 million to 36.2 million.
With studios in London, Cairo and Lebanon, and correspondents across the world, BBC Arabic is tasked with providing "impartial, balanced and accurate news and information" across a region where reports on the Gaza war provoke cries of bias from all sides and one viewer's "terrorist" can be another's "freedom fighter".
However, "terrorist" is a word that Tarik Kafala, the head of BBC Arabic, said was not appropriate for his journalists reporting the Charlie Hebdo massacre to use.
"We try to avoid describing anyone as a terrorist, or an act as being terrorist," said Kafala, a British-Libyan who leads a team of about 200 staff at BBC Arabic's base on the fourth floor of New Broadcasting House. "Terrorism is such a loaded word. The UN has been struggling for more than a decade to define the word and they can't. It is very difficult to. Clearly, all the officials and commentators [in Paris] are using the word 'terrorist', so obviously we do broadcast that."
Although BBC Arabic would not show Charlie Hebdo's cartoons of the Prophet Mohamed, which its audience would find deeply insulting, an exception was made for the post-massacre edition of the magazine. "The cover has appeared … on a banner or on a newsstand, on our screens. We haven't shown it in full frame or real detail," Kafala said.
"We're trying to minimise the insult while telling the story. We considered in great detail the risks to staff. We have people in Somalia, Yemen, Beirut and Libya. There were very strong editorial reasons for the BBC to show the cover because it was right at the centre of a huge international story."
It is those BBC staff, trained in the corporation's values of neutrality and accuracy, that attract audiences to BBC Arabic in a region where rival channels, such as the market leader, Al Jazeera, and the Saudi-owned Al Arabiya too often reflect the political views and interests of their owners.
"Sometimes we can be quite conservative and not as fast or close to stories as our competitors," Kafala admitted. Viewing figures fell when the Arab Spring began, as rival channels took sides, but its Egyptian audience has since increased by 6.5 million.
"For good or ill, we had to stand back at the BBC," Kafala said. "But I think we have been vindicated editorially because our audience began to grow strongly when the story turned into something more nuanced than it had appeared."
BBC Arabic is establishing a reputation as the home of award-winning documentaries, such as Saudi's Secret Uprising, about the marginalised Shia minority in eastern Saudi Arabia. The actress and UN special envoy Angelina Jolie gave the service an exclusive interview on tackling torture. It can report on issues such as female genital mutilation, which its rivals won't.
Freedom from the Foreign Office, which considered the World Service a force to promote Britain in the world, hasn't altered the editorial ethos. "I worked at the World Service for 22 years and, although the Foreign Office funded us and saw us as good for Britain's image, as a news organisation we were entirely independent. We clashed horribly with British officials at times."
The clashes weren't always with Foreign Office mandarins. Reports in Broadcast magazine of a "civil war" within BBC Arabic's London office made the Arab Spring look like a storm in a teacup. The BBC spent £65,000 sorting out legal wrangles arising from 10 employment disputes amid allegations of bullying and "cultural tensions". Make-up artists made claims of mistreatment by presenters.
The previous editor of the service was replaced 18 months ago by Kafala, who has corrected the ship with the implementation of some structural changes and new recruitment policies. The BBC lost one tribunal case and settled out of court a further two.
"There was a culture of dispute, I must say," said Kafala. "It was a very tense time, with the World Service going through big cuts. A culture takes years to change but I feel things are settled and running smoothly."
BBC Arabic houses journalists whose families may be at the sharp end of conflicts in Syria or Egypt, and sometimes they have to rein in their emotions. "How do you keep your distance from a story? In some individuals, it becomes an issue. They're journalists, they have to keep the professional line," said Kafala.
During the Gaza conflict, he was insistent that BBC Arabic must "reflect the outrage and the suffering, but to adopt it would be wrong", a distinction that frustrated some staff.
BBC Arabic celebrates its 77th birthday this week with a special concert featuring the Syrian kanun player Maya Youssef.
Now BBC Arabic faces a new challenge from a rival with very deep pockets indeed. The Saudi billionaire businessman Prince Alwaleed bin Talal is to launch an Arab satellite news channel, the Bahrain-based Alarab News Channel, on Sunday, vowing to "break the mould" in a crowded field.
BBC staff are being poached by the new channel. "When you can't respond with big pay cheques staff retention is difficult," Kafala admits. "We can't control the competition so we just need to be better and better at what we do."
Twitter: @adamsherwin10
Join our commenting forum
Join thought-provoking conversations, follow other Independent readers and see their replies