Ian Burrell: People take what they read on LinkedIn very seriously
The media column: Recruiting 60,000 user authors shows LinkedIn means business in the publishing world, says co-founder Allen Blue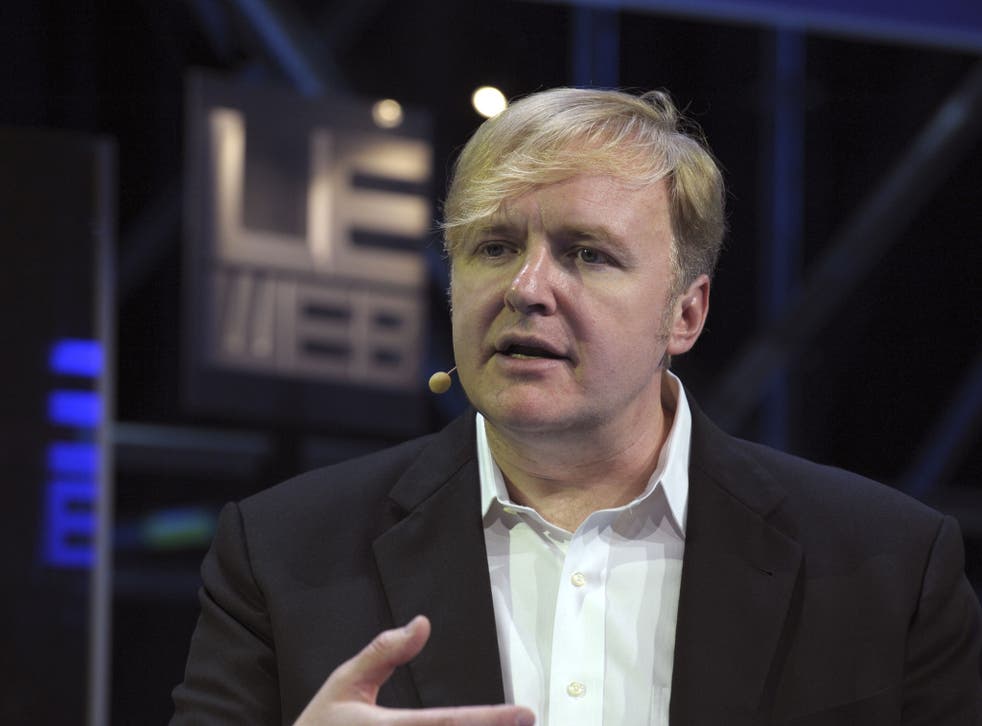 Before he co-founded LinkedIn – in fact, before he even worked in the technology sector – Allen Blue had a sense of the importance of communications networks and the competitive advantage they can bring.
In his previous life as a theatre scenery designer in California, he created a set for Richard III with translucent panels so that characters could be seen by the audience plotting in the wings and eavesdropping on the conversations of those in the scene.
It seems prescient, given the revelations by Edward Snowden of the way that the intelligence services in the United States and Britain have been monitoring activities on social media, the world in which Blue is now a power player.
But in truth LinkedIn has largely escaped the reputational damage that the Snowden affair caused to internet firms such as Google, Facebook, Yahoo! and Apple, which were associated with the National Security Agency's Prism surveillance scheme. LinkedIn was a co-signatory to a letter from the tech giants to Barack Obama calling for a ban on mass data collection by spy agencies.
The website's audience, comprised almost entirely of professional people, must be pound-for-pound the most valuable among the big social media platforms.
Until now, LinkedIn has been seen primarily as a recruitment tool. I met Blue at The Guardian's Changing Media Summit in London last week, where it was suggested that he worked for "a glorified public CV database". He corrected this impression by setting out LinkedIn's new plans to become a publishing platform for tens of thousands of articles contributed by its members.
This is a critical moment in the evolution of LinkedIn. The idea is that professional people will offer their insights into the fields in which they have expertise, prompting discussions with their industry peers.
So far only 60,000 LinkedIn users have been invited to be "Authors", a tiny fraction of the 277 million who have signed up to the site worldwide. Many more will crave the opportunity to enhance their "public CV" by being given the chance to publish their observations. LinkedIn has set up a "Waiting List" for the next generation of authors.
At a higher level on LinkedIn's publishing roster are the "Influencers", an elite group that includes Barack Obama, David Cameron and Japanese Prime Minister Shinzo Abe. This list has been extended to "C-Suite" executives (CEOs, CFOs, etc) of large or prominent organisations and will, no doubt, be a holy grail of corporate PR people who see how Sir Richard Branson has grown a LinkedIn following of 4.1 million (more than he has on Twitter). Mary Portas and Sir Martin Sorrell have joined a list of Influencers that now stands at 500.
This development should be of concern to traditional publishers. Potentially big name writers for newspaper comment pages have a new platform where they can reach a coveted professional audience. Blue tells me that smart publishers, such as The Economist, The Washington Post and the Harvard Business Review, have seen an opportunity on LinkedIn and are curating "groups" where their articles are discussed. The Economist has 106,000 readers in its group.
The UK is one of LinkedIn's most developed markets with 15 million members. That includes 375,000 engineers, 49,000 solicitors and 12,500 journalists. More surprisingly, there are 146 chimney sweeps, 59 bodybuilders and five "mermaids" with profiles, in addition to 4,000 farmers, 2,500 detectives and 744 magicians.
Ambitious students – rather than shunning a website populated by older generations – regard having a strong LinkedIn profile as an essential career move. The most-followed companies by British students are Google, Apple, Microsoft, Deloitte and BP, in that order.
Of course, there are lots of people out there looking for new jobs – or better ones. But will these people come to see LinkedIn as a place to go to read articles as well as monitor the career paths of people they know?
At a café table, Blue explains to me why he believes this business-oriented content will find its way to LinkedIn rather than rival platforms, such as Facebook. "The difference is the professional context," he says.
The first authors on LinkedIn's open platform have remarked on the high-quality responses they have received compared with the uninformed and even abusive debate that emerges in other forums. "You will see hundreds of comments between commenters and the author," Blue says.
LinkedIn members, though they might have alter egos on other sites, are still very much in work mode when using this service. "On LinkedIn, you don't speak anonymously," says Blue. "You speak on behalf of yourself and your company, so everyone thinks before they shout. It means the conversation is more thoughtful, more civil and very frequently more productive."
Surveillance isn't such an issue because LinkedIn is essentially a showcase and naturally outward facing. "On LinkedIn you intend to be public," says Blue.
The aim is that, in time, all members will have the opportunity to become authors. There are no plans to pay writers for this material but I think it is likely, in an era of ubiquitous management books and TED conferences, that large numbers of members will want to mark themselves out as industry opinion formers by posting articles that are attached to their career profiles.
Blue says that the site has developed technology which ensures contributors cannot exploit it by writing articles that contain crude commercial messaging. The cherished "professional context" will also act as a potentially intimidating quality control on articles published.
"If you produce things that people don't read, they're not going to get distributed through LinkedIn; and if you produce things of low quality [the members] are going to tear you down in the comments," says Blue. "People take what they read on LinkedIn very seriously and no one wants their time wasted."
You have been warned.
Register for free to continue reading
Registration is a free and easy way to support our truly independent journalism
By registering, you will also enjoy limited access to Premium articles, exclusive newsletters, commenting, and virtual events with our leading journalists
Already have an account? sign in
Register for free to continue reading
Registration is a free and easy way to support our truly independent journalism
By registering, you will also enjoy limited access to Premium articles, exclusive newsletters, commenting, and virtual events with our leading journalists
Already have an account? sign in
Join our new commenting forum
Join thought-provoking conversations, follow other Independent readers and see their replies