Panama Papers: China censors social media and Russia lashes out - how the world reported 'biggest ever' leak
Individuals from more than 200 countries and authorities were named in documents linked to offshore companies
Lizzie Dearden
Monday 04 April 2016 17:11 Comments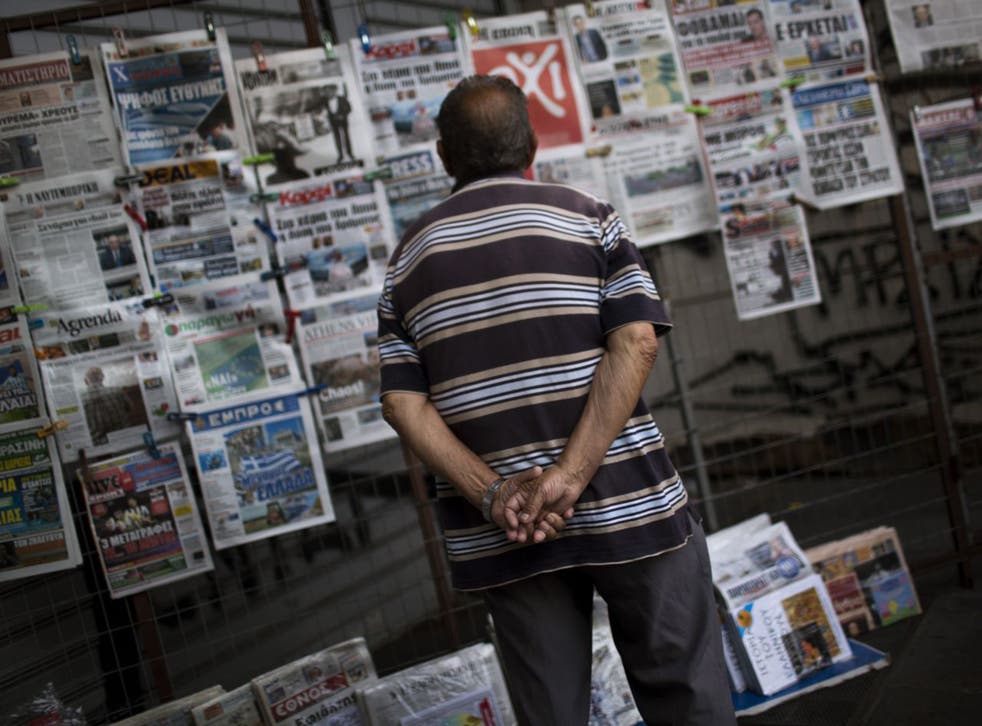 China appears to be censoring the names of senior officials identified in the Panama Papers as the implications of one of the world's biggest ever leaks continue to reverberate.
Politicians, celebrities and sports stars from more than 200 countries have been identified in a huge cache of files revealing decades of offshore financial operations, making the revelations one of the most prominent news stories across the globe.
But in China, where news outlets and social media is heavily censored by the Communist government, reports were conspicuously absent.
Its state news agency, Xinhua, appeared to have only one report on its English language website, criticising New Zealand's "shameful complicity" in the schemes.
What are The Panama Papers?
It made no mention of Deng Jiagui, President Xi Jinping's brother-in-law, and family members of two other members of China's elite Standing Committee, Zhang Gaoli and Liu Yunshan.
Relatives of the three men are listed as directors or shareholders in firms located in tax havens, with the revelations coming amid a high-profile crackdown on corruption in Beijing.
The Free Weibo monitoring website showed that "Panama" and "Panama files" were the top and third-most popular searches on the Chinese social network but both terms were being blocked.
Hundreds of posts on networks including Sina Weibo and Wechat on the topic have been deleted since Monday morning, the BBC reported, despite a hashtag trending earlier in the day.
The broadcaster counted at least 481 discussions deleted from the hashtag's Weibo topic page, while Free Weibo listed "Panama" as the second-most censored term on the network.
World leaders linked to 'Panama Papers'

Show all 15
Here is how the story was covered around the world:
Russia
The opposition newspaper, Novaya Gazeta, carried a seven-page report on details of Vladimir Putin's associates named in the leaks and dedicated a special section of its website to its findings.
It published the names and details of politicians, officials, regional governors and relatives featured in documents stolen from the Panama-based law firm Mossack Fonseca.
But reports said the story was notably absent from state-controlled television, while online outlets attacked Western media coverage.
'Goebbels had less-biased articles': Public slams MSM for Putin focus after Panama papers leak, read a headline on Russia Today.
Meanwhile, Sputnik International, the re-branded English language arm of government agency RIA Novosti published quotes from Mr Putin's official spokesperson blaming "Putinophobia" for the reports.
Saudi Arabia
The King of Saudi Arabia, Salman bin Abdulaziz Al Saud, was named in the files that claimed he was linked to offshore firms in the British Virgin Islands and Luxembourg.
But the story was largely absent from the homepages of all main Saudi news sites and the most recent item returned in a search for "Panama" in the official Saudi Press Agency's archive dated back to January.
The Okaz newspaper did run a report on the leak, but focused on allegations against Bashar al-Assad's family in Syria, making no mention of Saudi links.
Syria
Reports on the Panama papers were conspicuously absent from the state-controlled Syrian Arab News Agency, despite two of President Assad's cousins being named in the leaks.
Pro-regime papers did not appear to report on the story, which was carried prominently in the opposition Enab Baladi website, which was set up by activists during the Arab Spring.
Iceland
Revelations that the Prime Minister of Iceland set up a company in the British Virgin Islands with his wife was the country's dominant news story on Monday.
Amid mounting pressure for Sigmundur David Gunnlaugsson to resign, Icelandic news outlets published a series of revelations into his alleged links to Wintris Inc.
He sold his share in the firm in 2009 and has denied any wrongdoing, while refusing to resign.
India
Reports were largely focusing on two prominent Indian actors and a real estate magnate.
The Indian Express, which was one of the media outlets handed the leaked documents eight months ago, published its investigation of more than 500 Indians it said were linked to offshore firms.
The exposé resulted in the country's finance minister, Arun Jaitley warning that anyone failing to declare illegal assets stashed abroad would find "such adventurism extremely costly."
Prime Minister Narendra Modi has promised to prosecute those who evade taxes and to bring back money parked in tax havens but his government has made little progress on that front.
Italy
Italian weekly L'Espresso said about 1,000 Italian clients turned up in the database of offshore accounts cited in a media investigation, including Alitalia chairman Luca Cordero di Montezemolo.
L'Espresso said documents showed a series of contracts set up in 2007 indicated Montezemolo as the head of a Panama-based company named Lenville. Mr Montezemolo, who was Fiat chairman and Ferrari CEO at the time, was quoted as saying: "Neither I nor my family have accounts abroad or offshore companies."
The weekly said the names of UniCredit and Ubi Banca also appeared.
The bank responded that it has no subsidiaries or affiliates in either of those countries, adding ''the group has always supported its clients in compliance with regulations currently in force."
France
The Le Monde newspaper ran the reports prominently, having been among the media outlets researching the database.
Its main article focused on the reaction in Iceland, where the Prime Minister was facing calls to resign, and other world leaders.
The finance minister, Michel Sapin, said authorities would investigate the documents in order to recover money from the hundreds of French citizens who might have committed tax evasion.
Francois Hollande called the leak "good news" and praised the work of whistleblowers, calling for them to be afforded increased legal protections.
Japan
The Kyodo News Service is part of a media consortium that published details of an investigation.
It reported that Secom director Makoto Iida and its late former director Juichi Toda used offshore companies to manage their assets.
Secom, Japan's largest security company, said it had disclosed to tax authorities all necessary information about the management of assets by Mossack Fonseca and that there was no wrongdoing.
Egypt
Cairo was focusing on claims about the family of former President Hosni Mubarak.
Alaa Mubarak, the ousted leader's son, was linked to an offshore company called Pan World Investments Inc.
He did not respond to Al-Bab's request for a comment.
Australia
The ABC reported on an implicated Australian security company among 1,000 Australian links it said it had identified in the data.
Analysis found 418 Australian individual passports in the documents linked to hundreds of companies through dozens of offshore service providers, it said, drawing links to a Hong Kong firm.
There is no suggestion of wrongdoing by individuals, companies or banks named in the reports.
Register for free to continue reading
Registration is a free and easy way to support our truly independent journalism
By registering, you will also enjoy limited access to Premium articles, exclusive newsletters, commenting, and virtual events with our leading journalists
Already have an account? sign in
Join our new commenting forum
Join thought-provoking conversations, follow other Independent readers and see their replies