A A Gill's lesbian jibe provokes complaint from BBC star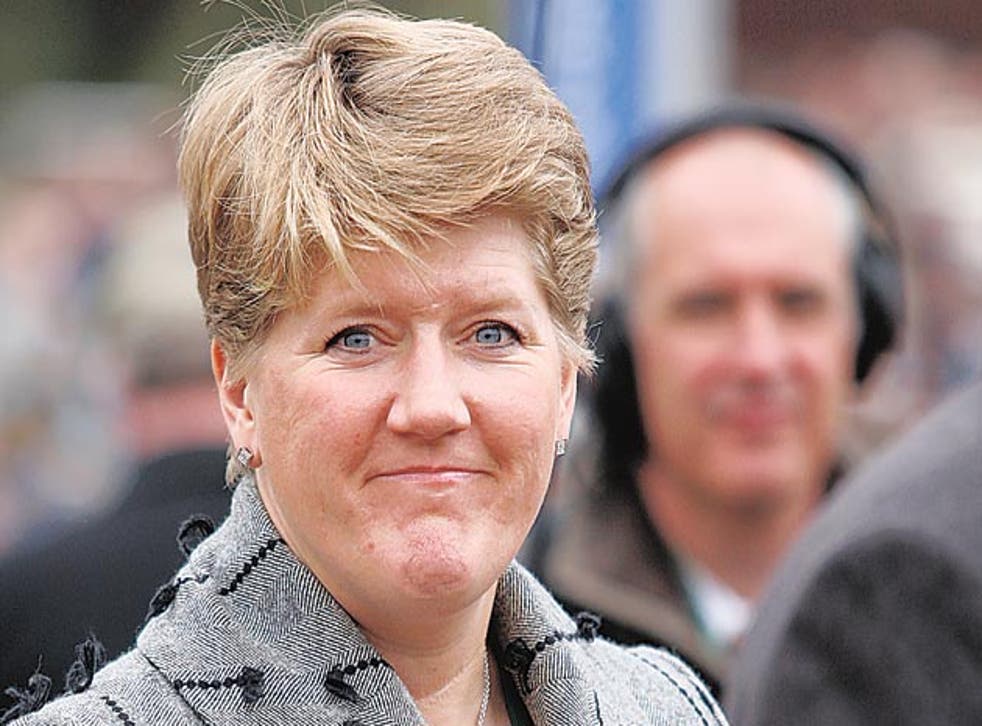 Albanians, the Welsh, animal rights activists and Germans have all been outraged by the wit, acerbity and bile pouring from A A Gill's keyboard.
Now it's Clare Balding's turn to take umbrage.
So incensed was the BBC presenter by comments about her sexuality by The Sunday Times columnist that she has lodged a complaint with the Press Complaints Commission.
Ms Balding was infuriated at being described as "the dyke on a bike" as the often controversial columnist reviewed a new BBC television series about cycling across Britain.
She makes no bones about being gay but took exception to her sexuality and that of other gay people being considered a suitable reason to abuse them.
Her complaint to The Sunday Times, however, drew a withering response from the editor, John Witherow, who accused elements of the gay community of "regarding themselves as having a special victim status".
In a letter to the presenter, Mr Witherow dismissed her ire as misplaced and told her she should "accept occasionally being the butt of jokes", just as Jeremy Clarkson accepts being jeered at for "his dress sense (lack of), adolescent mindset and hair style."
He said gays should "behave like any other sensible group that is accepted by society" and told Ms Balding: "A person's sexuality should not give them a protected status."
Ms Balding was dismayed at the attitudes of the editor and the columnist and decided it was time to take a public stand. "There comes a point when enough is actually enough," she said.
"There have been plenty of occasions where my sexuality has been mentioned. You live with that. I'm quite prepared to deal with the fact that being on television means you get criticised for your hair, the wrong dress sense and whatever, but to use anyone's sexuality as a stick to beat them isn't the same and isn't acceptable."
Ms Balding, who is a judge for tomorrow's annual Pink List of influential gay people compiled and published by The Independent on Sunday, decided to make a stand by complaining to the PCC after being astonished at the anger Mr Gill's remarks prompted on Twitter.
"Through the power of Twitter it has taken on a life of its own. I wouldn't have been as brave, maybe, if I didn't realise there were so many people affected by it personally," she said. "It's something people care about."
She maintained it was important to try to show up The Sunday Times and Mr Gill as having overstepped the boundary between acceptable comment and gratuitous abuse. She believes there should be no stigma attached to being gay.
Ms Balding added: "I'm not being a victim but I despair because we should be beyond this. Progress is meant to be about getting beyond that. It [sexuality] shouldn't matter. I don't want it to matter."
Her complaint followed a review in last Sunday's newspaper in which Gill, the newspaper's restaurant and TV reviewer, wrote: "Some time ago, I made a cheap and frankly unnecessary joke about Clare Balding looking like a big lesbian. And afterwards somebody tugged my sleeve to point out that she is a big lesbian, and I felt foolish and guilty. So I'd like to take this opportunity to apologise. Sorry.
"Now back to the dyke on a bike, puffing up the nooks and crannies at the bottom end of the nation."
Other parts of his review were largely complimentary – he praised Ms Balding's "comfortable, no-nonsense enthusiasm" which, he said, came as a relief "when every other girl on television is winsome and coquettish".
A A Gill – aka Adrian Anthony Gill – is no stranger to complaints and is quite used to provoking different groups, among the Welsh – "ugly, pugnacious little trolls" – Albanians – "short and ferret-faced" – and the English – "lumpen and louty". He also prompted widespread criticism for deliberately shooting dead a baboon he readily accepted was inedible.
He could not be contacted last night but Richard Caseby, the managing editor at The Sunday Times, said of the PCC complaint: "We've received it. We will be responding in due course."
Register for free to continue reading
Registration is a free and easy way to support our truly independent journalism
By registering, you will also enjoy limited access to Premium articles, exclusive newsletters, commenting, and virtual events with our leading journalists
Already have an account? sign in
Register for free to continue reading
Registration is a free and easy way to support our truly independent journalism
By registering, you will also enjoy limited access to Premium articles, exclusive newsletters, commenting, and virtual events with our leading journalists
Already have an account? sign in
Join our new commenting forum
Join thought-provoking conversations, follow other Independent readers and see their replies