British journalism is 94 per cent white and mostly male, study shows
Research indicates diversity in the industry has barely improved over last 14 years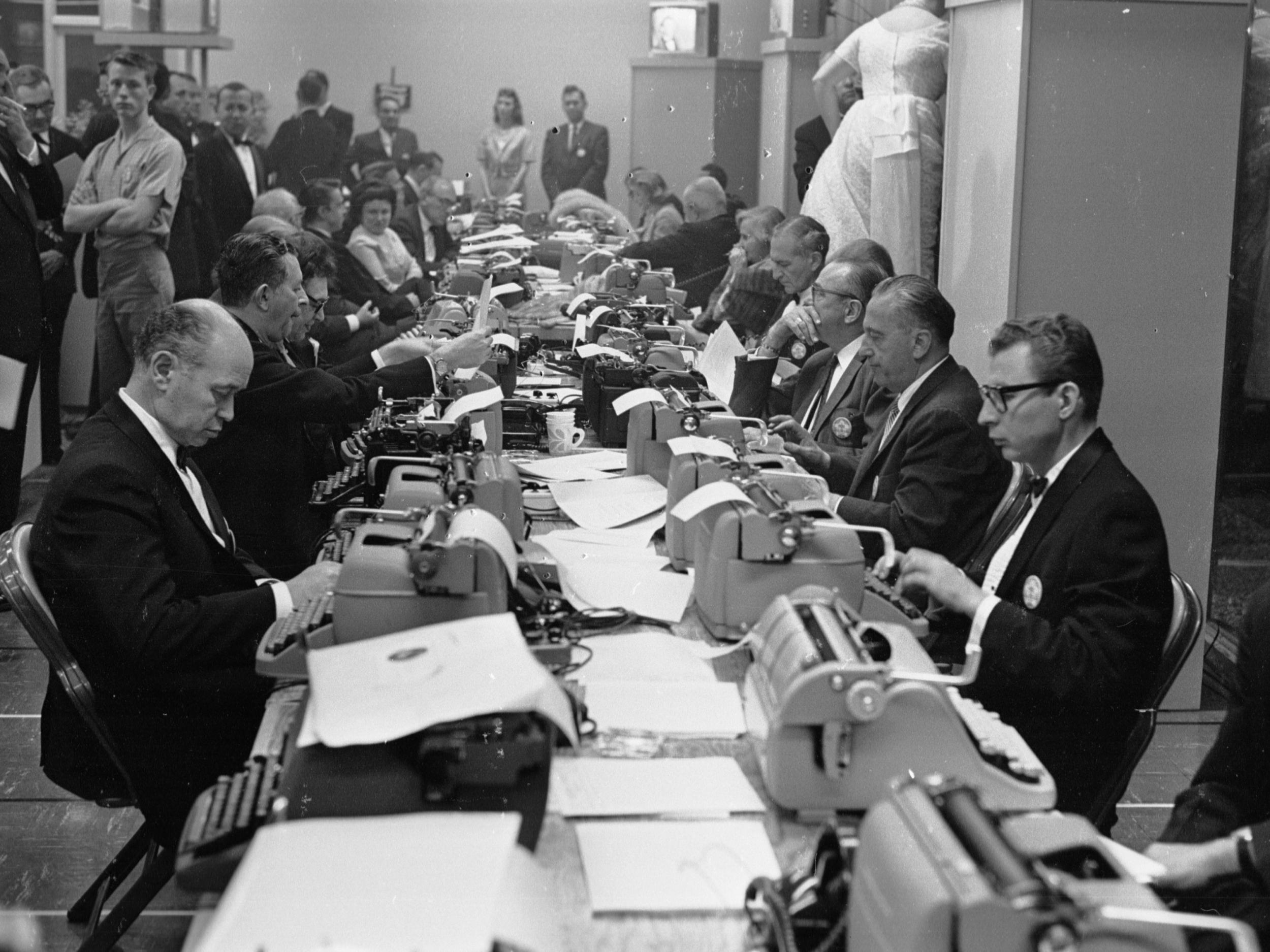 The UK journalism industry is lacking in ethnic diversity and is male dominated, research has shown.
The study, conducted by City University London, reveals 94 per cent of journalists in Britain are white.
It also suggests women in the industry still struggle for equal pay and senior positions at work.
The proportion of white journalists in the UK is higher than that of the general UK labour force, which is 87 per cent white.
Compared to the general population, there are very few non-white individuals working as journalists.
Three per cent of the UK population is black, compared to only 0.2 per cent of working journalists. Similarly, only 2.5 per cent of working journalists are Asian, compared to almost seven per cent of the general population.
There is notably little representation of the British Muslim community in journalism, with just 0.4 per cent of journalists being Muslim, compared to almost five per cent of the population.
Though the research does suggest more women than men have started work as journalists in the past three years, 55 per cent of journalists are currently male.
Young, gifted and black: Meet Britain's rising stars
Show all 7
The research also shows that women who do become journalists are being underpaid and under-promoted.
Half of women in journalism earn less than £2,400 a month compared to a third of men, according to the study, while around 35 per cent of male journalists earn more than £4,001 per month compared to just over 20 per cent of female journalists.
The new research shows that there has been very little progress since an National Council for the Training of Journalists (NCTJ) survey conducted in 2002.
It found 96 per cent of journalists were white, only two per cent more than the present proportion.
The 2002 study also revealed 49 per cent of journalists were women, compared to only 45 per cent in 2016.
At the time, it prompted concerns that the increasing need for postgraduate qualifications and the use of unpaid work placements contributed to the lack of diversity in the industry.
It was suggested that would-be journalists are pressured to complete expensive postgraduate courses in order to enter the industry, which are only accessible to those who are able to access financial support from family.
There is also pressure to gain experience from unpaid work, which is only an option for people equipped to support themselves through a period of receiving no income.
This does not appear to have changed. The new research shows 98 per cent of journalists who have been employed for less than three years have a bachelor's degree, and 36 per cent have a master's.
Join our commenting forum
Join thought-provoking conversations, follow other Independent readers and see their replies