Budget 2015: Tax break hope for local newspapers, and boosts for TV, films and games
Tax relief to encourage film production in the UK will increase to 25 per cent
Adam Sherwin
Wednesday 18 March 2015 16:29 Comments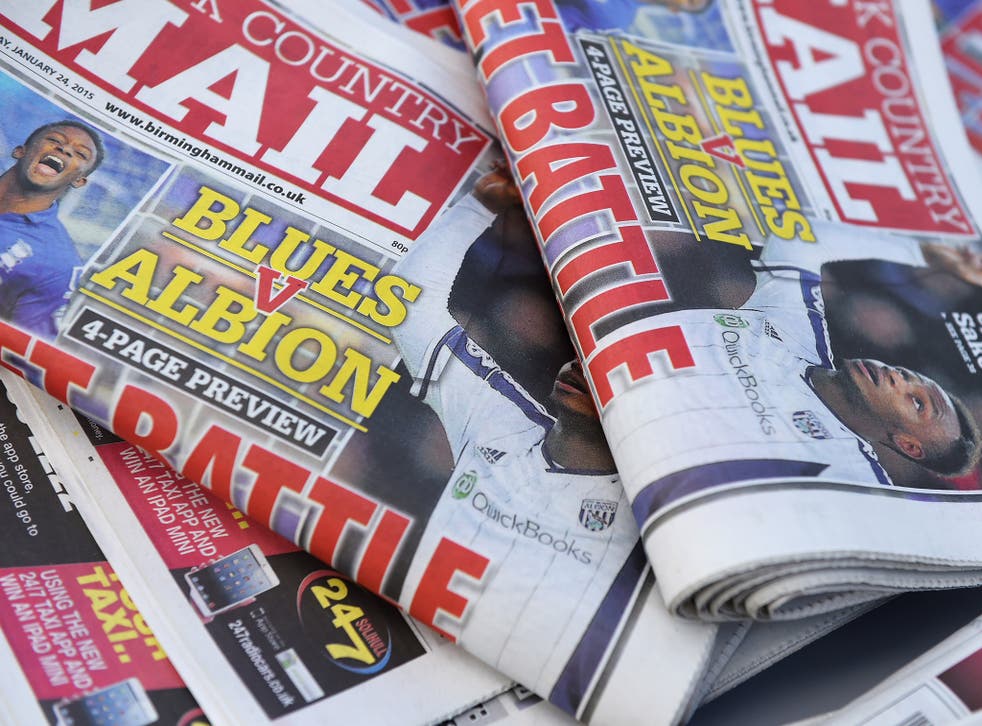 Local newspapers are in line to receive a tax break after the Chancellor announced a consultation on the proposal.
In a surprise move, Mr Osborne revealed that a consultation would be held on business rates relief for local newspapers in England.
He told the Commons: "Local newspapers are a vital part of community life. We are announcing a consultation on how we can provide them with tax support."
More than 150 local newspaper titles have closed since 2008, as publishers struggle to make the transition from print to an online readership.
The budget documents added: "Local newspapers are an important source of information for local communities and a vital part of a healthy democracy.
"To support them as they adapt to new technology and changing circumstances, the government will consult on whether to introduce a business rates relief for local newspapers in England."
Lynne Anderson, deputy chief executive of the News Media Association, which represents local papers, said: "We await with interest the full details of the Chancellor's proposed consultation on business rates relief for local newspapers.
Budget 2015: George Osborne unveils pre-election package

Show all 7
"Publishers have never sought direct public subsidy and will continue fiercely to defend the independence of the press from political or statutory controls. But local newspapers are vital to democracy and it is good to see the Government exploring different options to support a dynamic and vibrant local press."
The Chancellor also extended tax breaks to assist Britain's creative industries. The tax relief to encourage film production in the UK will increase to "25 per cent for all qualifying core expenditure, for all eligible film productions". The distinction between "limited budget films and all others will be removed".
The minimum UK expenditure required to quality for the high-end television tax relief, used to lure more drama productions to Britain, will be cut from 25 per cent to 10 per cent. A new children's television tax incentive will be introduced from April.
Orchestras will benefit from a new tax relief, at a rate of 25 per cent, introduced in April 2016, modelled on a system already used to assist theatres.
The government has also committed £4 million to a new Video Games Prototype Fund over the next four years designed to target games development talent.
Register for free to continue reading
Registration is a free and easy way to support our truly independent journalism
By registering, you will also enjoy limited access to Premium articles, exclusive newsletters, commenting, and virtual events with our leading journalists
Already have an account? sign in
Join our new commenting forum
Join thought-provoking conversations, follow other Independent readers and see their replies