BuzzFeed editor denies Monopoly and Dove article deletions prompted by advertiser pressure
'I blew it,' said Ben Smith after the two posts were reinstated on the website
Lizzie Dearden
Monday 13 April 2015 15:20 Comments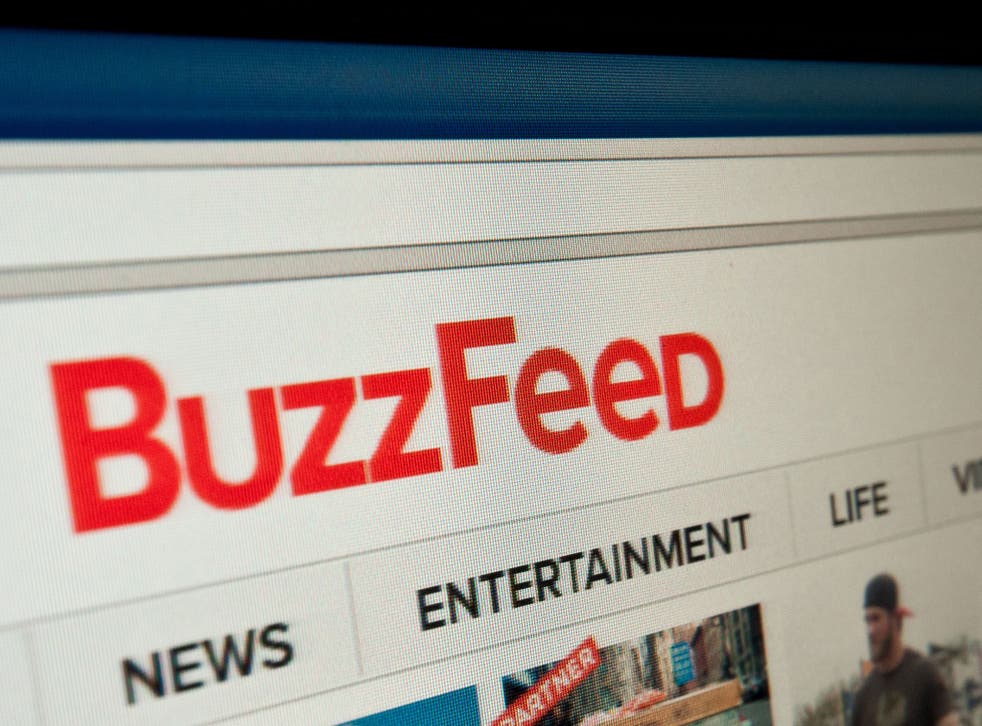 The editor of BuzzFeed has admitted he "blew it" by telling editors to take down articles about Monopoly and Dove amid claims he was bowing to pressure from advertisers.
Ben Smith denied that the move was a response to commercial pressures, writing in an email to staff that he had the pieces deleted because of "the place of personal opinion on the site".
One of the articles, entitled "Why Monopoly Is The Worst Game In The World, And What You Should Play Instead" was uploaded in March but taken down the next day with the message that it had been deleted "at the request of the author".
Writer Tom Chivers had tweeted a link to it after it went online calling Monopoly a "dreadful game" that people should "never play".
Media commentators drew attention to the fact that BuzzFeed and manufacturers Hasbro had started a marketing "collaboration" celebrating the board game's 80th anniversary a month before.
The other article deleted criticised a marketing campaign by Dove, a brand owned by another Buzzfeed advertiser, Unilever.
Posted on Wednesday, the post entitled "Dove Has Women Walk Through Doors Labeled "Beautiful" Or "Average" In Latest Campaign" ripped apart the soap manufacturer's "long and fabled history of experimenting with the shame women feel about their bodies and posturing that they are the way out of it".
By Thursday morning, it had been deleted and replaced with a message that it was "not consistent with the tone of BuzzFeed Life."
Both articles have now been reinstated and carry a message at the top telling readers they had been "inappropriately deleted amid an ongoing conversation about how and when to publish personal opinion pieces on BuzzFeed".
The notice admits that the removals were a violation of its own editorial standards but did not specify which section had been contravened.
BuzzFeed's online editorial standards and ethics guide contains a passage specifically on taking articles down reading: "Editorial posts should never be deleted for reasons related to their content, or because a subject or stakeholder has asked you to do so."
As news spread of the deletions on Friday, Mr Smith wrote on Twitter that he "appreciates the criticism" and published a frank email sent to staff.
It said: "I blew it. Twice in the last couple of months, I've asked editors - over their better judgment and without any respect to our standards or process - to delete recently published posts from the site.
"Both involved the same thing: my overreaction to questions we've been wresting with about the place of personal opinion pieces on our site. I reacted impulsively when I saw the posts and I was wrong to do that."
Denying the move was a response to pressure from advertisers, he said BuzzFeed needs to do "a better job" guiding writers on the use of personal opinion, adding that the issue was part of an "ongoing conversation" in the company.
The relationship between media outlets and advertisers has come under increasing scrutiny since the Telegraph's coverage of the HSBC scandal.
The newspaper denied failing to properly cover an investigation into alleged tax avoidance at the bank's Swiss branch because of a lucrative advertising deal.
Register for free to continue reading
Registration is a free and easy way to support our truly independent journalism
By registering, you will also enjoy limited access to Premium articles, exclusive newsletters, commenting, and virtual events with our leading journalists
Already have an account? sign in
Join our new commenting forum
Join thought-provoking conversations, follow other Independent readers and see their replies